F. Scott Fitzgerald Statue
Introduction
Artist Michael Price created the F. Scott Fitzgerald statue in 1996 to honor the famous American author on the centennial of his birthday. Constructed of bronze, "warm Brown patina," and sitting on a red granite base, this bronze statue depicts Fitzgerald in his 30s and is nestled in the middle of St. Paul's Rice Park.
Images
F. Scott Fitzgerald Statue (Photo courtesy of the City of St. Paul)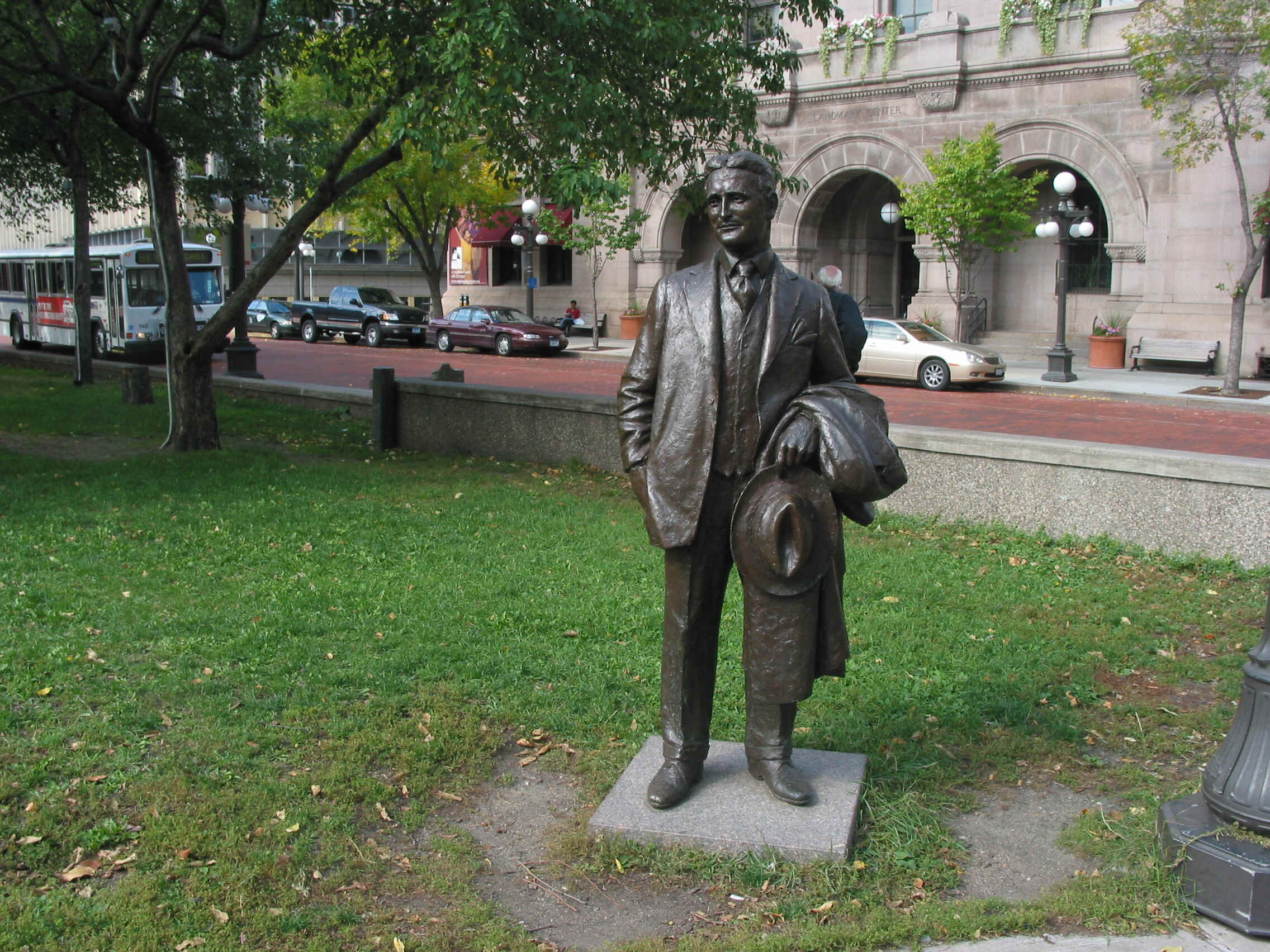 Backstory and Context
F. Scott Fitzgerald was born in St. Paul, Minnesota in 1896, but the Fitzgerald family moved to New York 15 years later. They moved back to Fitzgerald's hometown 5 years later when F. Scott Fitzgerald attended St. Paul Academy. Fitzgerald attended Princeton University and lived back home in St. Paul during the summer of 1919, and lived here until 1920.
Sources
Koblas, John and Page, David.
F. Scott Fitzgerald in Minnesota: Toward the Summit.
St. Cloud: North Star Press, 1996.
Additional Information