Eagle's Temple
Introduction
The eagle's temple was constructed in 1928 by the Canton Aerie 141 chapter of the Fraternal Order of Eagles. The Fraternal Order of the Eagles was founded in 1898 in Seattle, Washington. The group's purpose was to raise money for both local and national charities. The building was designed to facilitate the organization's various activities such as Saturday night dances in the gold room, its weekly Thursday night meetings, its fundraising, and fraternity meetings. The chapter was founded in 1901; the organization was initially housed in various rented facilities in downtown Canton. Significant growth in the organization's membership, when the temple was completed, the organization's numbers had swelled to 3,000. The area in which the building stands is significant due to an urban renewal project that has caused significant changes to the local architecture. The Eagle's Temple is one of two remaining commercial use structures in Canton's central l business district built just prior to the Depression.
Images
The Eagles' Temple as it currently stand.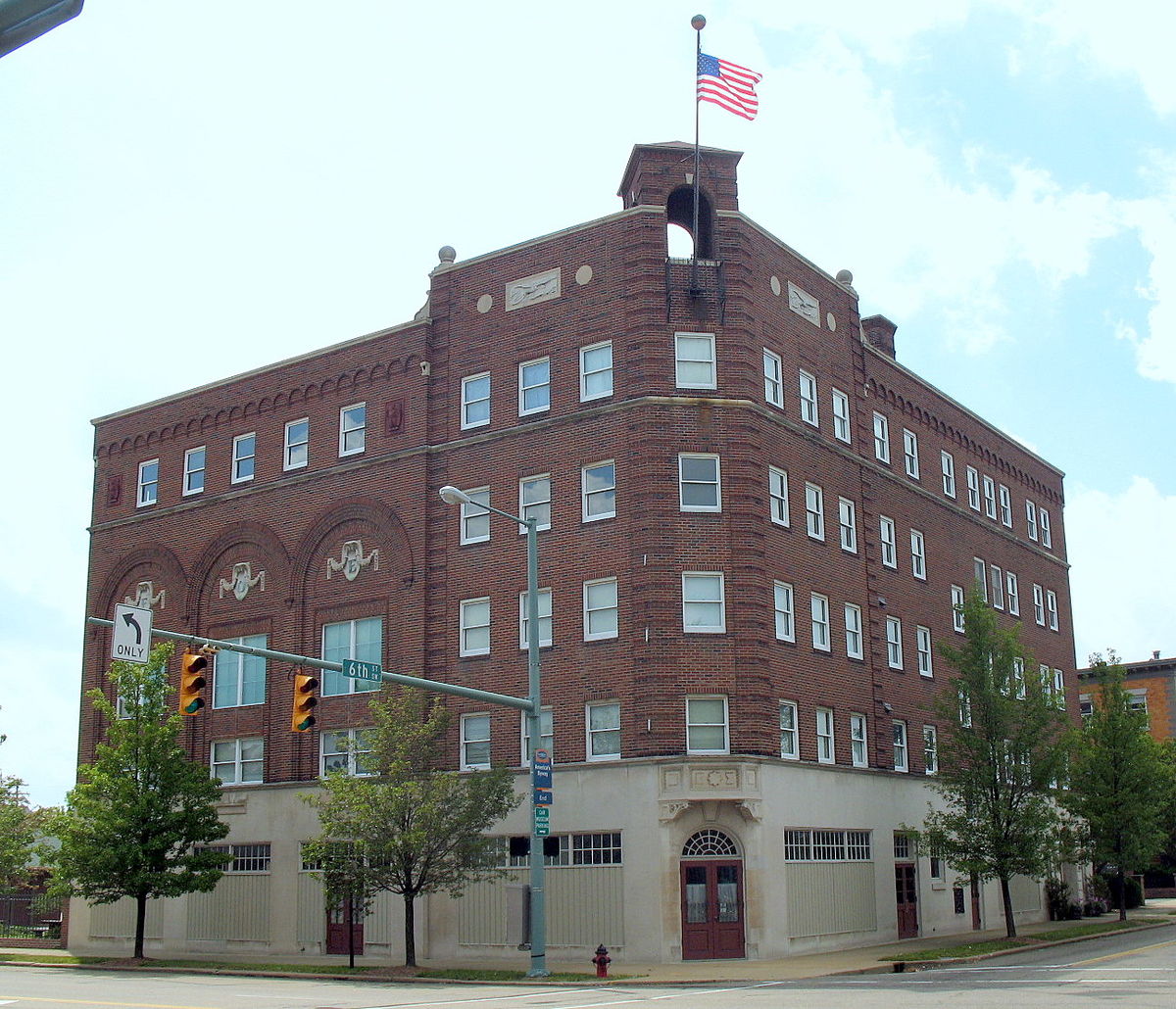 Sources
Reeb , Mary L. Eagles' Temple . National Register of Historic Places Nomination Form. Published July 15th 1982. National Register of Historic Places .
Image Sources
https://en.wikipedia.org/wiki/Eagles_Temple_(Canton,_Ohio)