Woodbury Country Courthouse
Introduction
The Woodbury County Courthouse is a building that fills an entire quarter block in Sioux City, IA. It is thought of to be one of the finest Prairie School buildings in the United States. The courthouse was not finished until 1878, even though Sioux City was made the county seat in 1858.
Images
Woodbury County Courthouse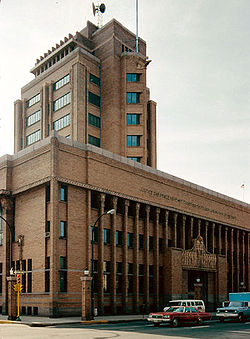 Backstory and Context
It was designed by Des Moines architect William L. Foster and built by brothers Charles E. Hedges and Daniel T. Hedges for $75,000. In 1914, the county determined that the courthouse was too small for the city and they decided to build a new one. The old courthouse was sold and the new one was constructed from July 10, 1916 to March 1, 1918 at a cost of $850,000. This building is the current courthouse.