Ralph Bowman Hoxie Memorial Stone
Introduction
This memorial honors Ralph Bowman Hoxie, an American veteran, who shares a common undeniable goal with all American veterans to protect our country's freedoms. Forever a symbol of heroism, sacrifice, loyalty and freedom. "I can imagine no more rewarding a career. And any man who may be asked in this century what he did to make his life worthwhile, I think can respond with a good deal of pride and satisfaction: 'I served in the United States Navy." ― John F. Kennedy
Images
Chief Mechanist's Mate Ralph B. Hoxie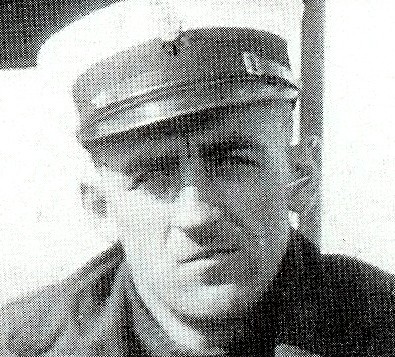 USS Bonita Section patrol vessel during World War I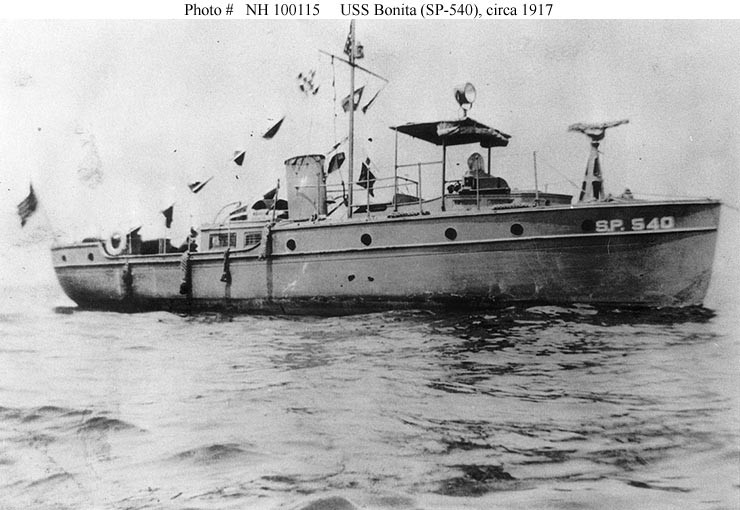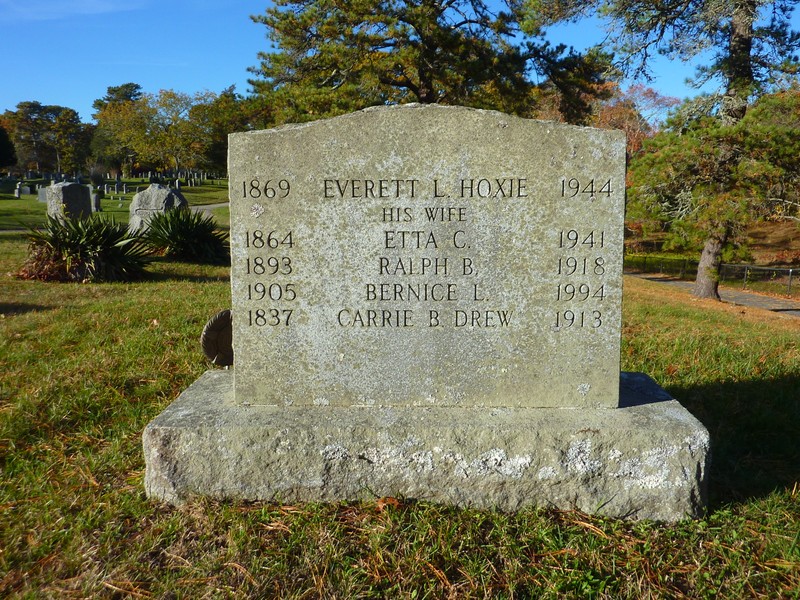 Backstory and Context
Ralph B. Hoxie was born on February 14th, 1893 in Cotuit, Massachusetts son of Everett Lee and Carrie Drew Hoxie.
At age twenty Mr. Hoxie married Lillian Howes Terry of Cummaquaid on July 8th, 1913.
He enrolled in the United States Naval Reserve Force at the Boston Navy Yard on March 23, 1917. He served as a Mechanist mate, 2nd Class and was called to active service on April 26, 1917. He was first assigned to duty at the headquarters 1st Naval District in Boston. Soon after he was assigned to USS Bonita and promoted to Chief Mechanist's Mate. His duty station during World War I was the Navel Station in Chatham, MA. He was assigned to a unit protecting the coast looking for German submarines.
Just one year after active duty Chief Mechanist's Mate Ralph B. Hoxie was acting engineer on Patrol Boat 610 on April 27th, 1918, where the boat was at Stage Harbor in Chatham. Nearby other sailors were testing rockets. One rocket was fired towards the harbor, as it stuck the water it glanced passed the boat striking Hoxie in the head a fatally killing him.
He was brought back to Cotuit and buried in his family plot at Mosswood Cemetery. His Memorial Stone was built in 1920. It stands today as a remembrance of Ralph Bowman Hoxie at the intersection of Lowell Avenue and Putnam Avenue in Cotuit, Massachusetts.
Sources
Accessed February 25th 2020. https://www.geni.com/people/Ralph-Hoxie/6000000025552905902.
The United States Navy Department. Officers And Enlisted Men Of The United States Navel Service Who Died During The World War. 1920.
Trayser, Donald G.. Barnstable-Three Centuries Of A Cape Cod Town. 1939.
"Ralph B. Hoxie Square, Couit." The Barnstable Patriot July 16th 1992. .
Accessed February 25th 2020. http://www.interment.net/data/us/ma/barnstable/mosswood-cemetery-records-h-l.htm.
Image Sources
https://www.geni.com/people/Ralph-Hoxie/6000000025552905902

https://en.wikipedia.org/wiki/USS_Bonita_(SP-540)

https://www.findagrave.com/memorial/20629896/ralph-bowman-hoxie