Franklin Maynard Gifford III Memorial Stone
Introduction
This memorial honors Franklin Maynard Gifford III , an American veteran, who shares a common undeniable goal with all American veterans to protect our country's freedoms. Forever a symbol of heroism, sacrifice, loyalty and freedom. "A man must know his destiny… if he does not recognize it, then he is lost. By this I mean, once, twice, or at the very most, three times, fate will reach out and tap a man on the shoulder… if he has the imagination, he will turn around and fate will point out to him what fork in the road he should take, if he has the guts, he will take it." ― General George S. Patton Jr.
Images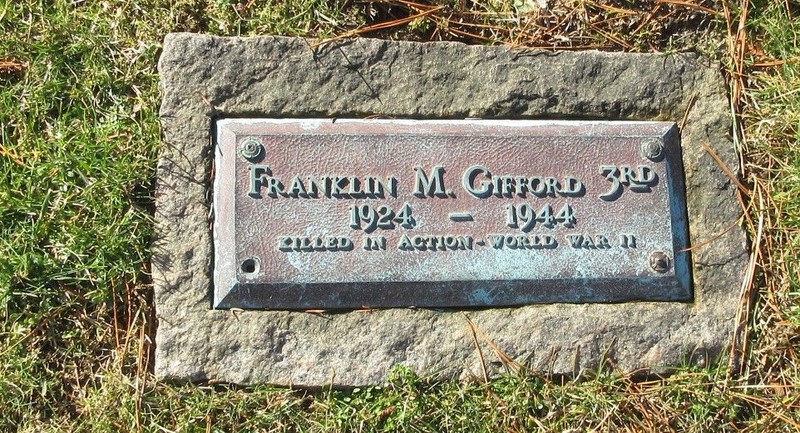 The 101st Airborne Division "Screaming Eagles"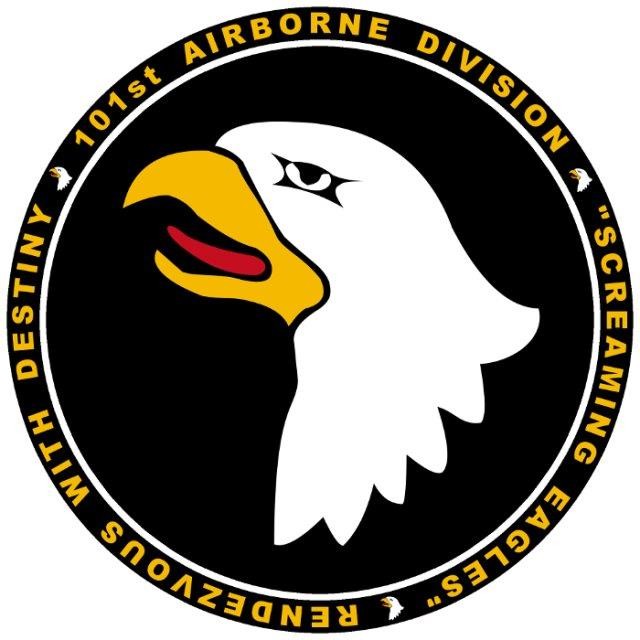 26th Yankee Division Insignia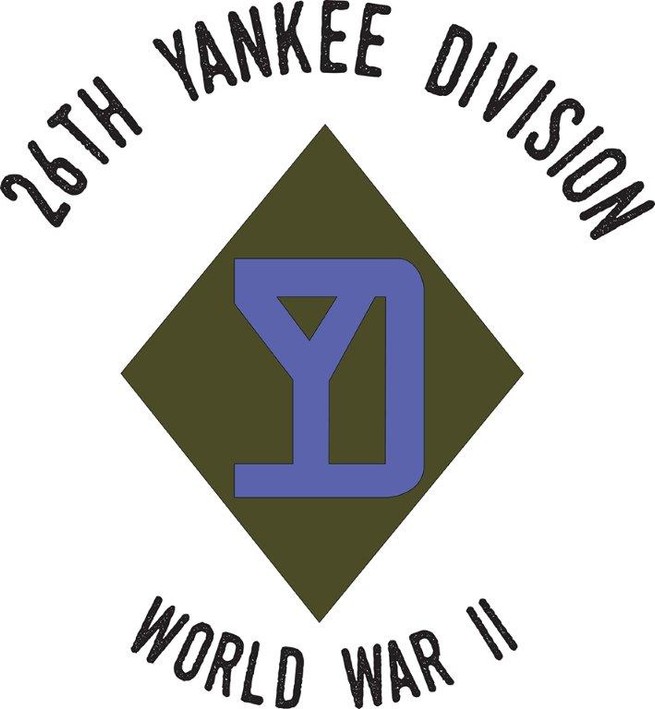 American soldiers during Battle of the Bulge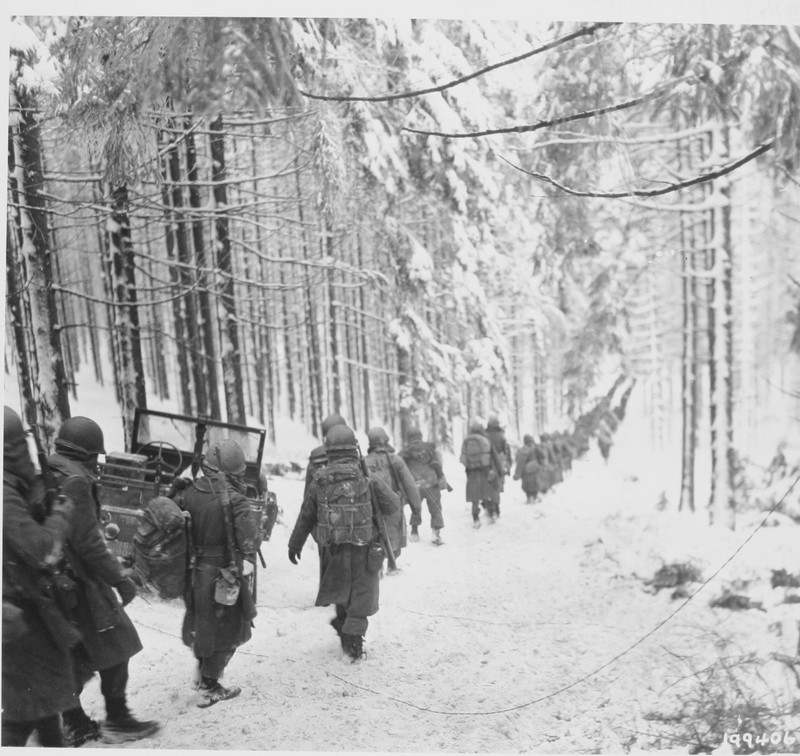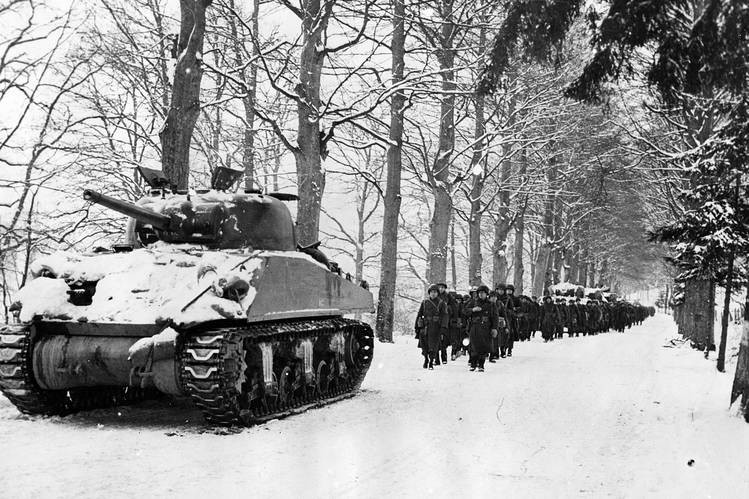 Backstory and Context
Franklin Maynard Gifford III was born on April 15, 1924 in Cotuit, MA the son of Franklin and Winifred Hoxie Gifford. He attended Barnstable High School and on his senior year he was in military drill and golf.
A Private in the 101st Infantry Division of the 26th Yankee Division, to which he was transferred from the combat engineers. They were near the Metz in northern France, when the Germans began their last attack on December 16th, 1944 in the Ardennes Mountains. The Allied counter offensive began on December 22nd with the 26th Division under Major General Willard S. Paul moving north from Arlon to Wiltz in northern Luxembourg. They encountered resistance at Esch sur Sure which the Germans were determined to hold. The defense was held by Führer Grenadier Brigade, an elite Army unit that was part of Hitler's personal bodyguard.
The 101st pushed through freezing rain, deep snow drifts and record-breaking low temperatures brutalized the American troops and the crossing was made on Christmas Day. On December 27th, 1944 the 101st reached the city of Liefrange, Luxembourg where Private Franklin Maynard Gifford paid the ultimate sacrifice in the Battle of the Bulge. This was also the same day that the siege of Bastogne was relieved by Third Army units.
Private Franklin Maynard Gifford's remains was returned to his hometown of Cotuit, Massachusetts where he was buried at Mosswood cemetery. A memorial was built in 1947 located at the junction of Coolidge and High Streets, near his home.
Sources
Barnstable High School Yearbook. Barnstable, MA. 1951.
Accessed February 25th 2020. http://www.wwiimemorial.com/Registry/plaque_wardept.aspx?honoreeID=1058386 .
Accessed February 25th 2020. https://history.army.mil/documents/ETO-OB/26ID-ETO.htm .
Accessed February 25th 2020. https://en.wikipedia.org/wiki/F%C3%BChrer_Grenadier_Brigade .
Accessed February 25th 2020. https://www.history.com/topics/world-war-ii/battle-of-the-bulge .
Image Sources
https://www.findagrave.com/memorial/166869606/franklin-m-gifford

https://www.facebook.com/101st/

https://www.facebook.com/26YankeeDivision/

https://www.nationalww2museum.org/programs/battle-bulge

https://www.wsj.com/articles/the-battle-of-the-bulge-was-hitlers-last-gamble-11575694860