Arkley Center for the Performing Arts
Introduction
Built in 1920, the Arkley Center for the Performing Arts—originally called Sweasey Theater—is a historic theater in downtown Eureka. The building is described as "eclectic," as architects James and Merrit Reid designed it combining the Beaux Arts, Sullivanesque, and Mission styles. The building's facade features ornate terra cotta decorations, twin towers, and the marquee. The theater was added to the National Register of Historic Places in 2009.
Images
The theater was renovated in the mid-2000s.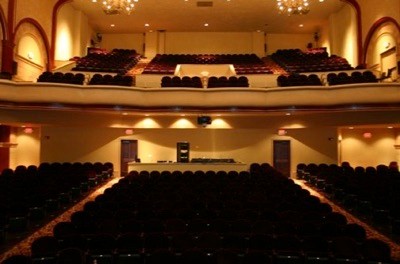 The Arkley Center for the Performing Arts opened in 2007. The historic building itself was built in 1920.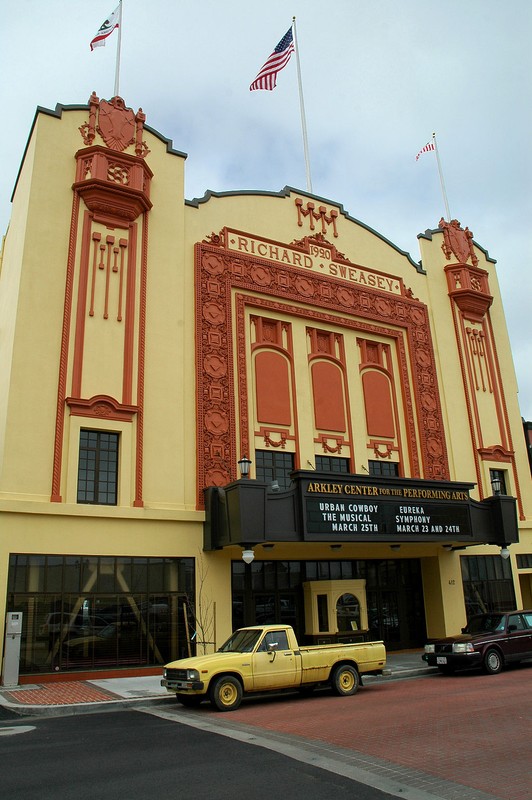 Backstory and Context
Eureka's first theater, known as Ryan's Hall, was built in 1866 and others were built during the next few decades. The construction of Sweasey Theater (it became Loew's State Theater a year later), which was Eureka's first modern playhouse, marked the beginning of a new era in the city's entertainment history. It was larger and featured amenities the earlier theaters did not have including dressing rooms, property rooms, a stage, and retiring rooms. In addition to hosting traveling vaudeville acts, the theater also showed films. The theater was so impressive that newspapers compared favorably to theaters in Los Angeles and San Francisco (the Reid brothers were based in San Francisco and they designed several other theaters as well, so perhaps this is not surprising).
The theater operated until 1973 and became a department store, which eventually closed in 1995. Local philanthropists Rob and Cherie Arkley bought the theater in 2003 and proceeded to renovate it. By that time, the theater apparently needed a lot of work. After four years of renovation, the theater opened under its current name.
Sources
Stanton, Kathleen. "Sweasey Theater/Loew's State Theater." National Park Service - National Register of Historic Places Nomination Form. June 5, 2009. https://s3.amazonaws.com/NARAprodstorage/lz/electronic-records/rg-079/NPS_CA/09000372.pdf.
Wong, Catherine. "A 'sad day for Eureka': Arkley Center for the Performing Arts to close." Times-Standard. May 21, 2013. Last Updated July 30, 2018. https://www.times-standard.com/2013/05/21/a-sad-day-for-eureka-arkley-center-for-the-performing-arts-to-close.
Image Sources
Arkley Center for the Performing Arts

Wikimedia Commons: https://en.wikipedia.org/wiki/National_Register_of_Historic_Places_listings_in_Humboldt_County,_California#/media/File:Richard_Sweasey_Theater.jpg

Additional Information