Muse of Nature by Jodie Bliss
Introduction
Muse of Nature by Jodie Bliss
See more of Jodie Bliss's work on her webpage Bliss Studio Custom Metalwork: http://www.forgeyourbliss.com/
Images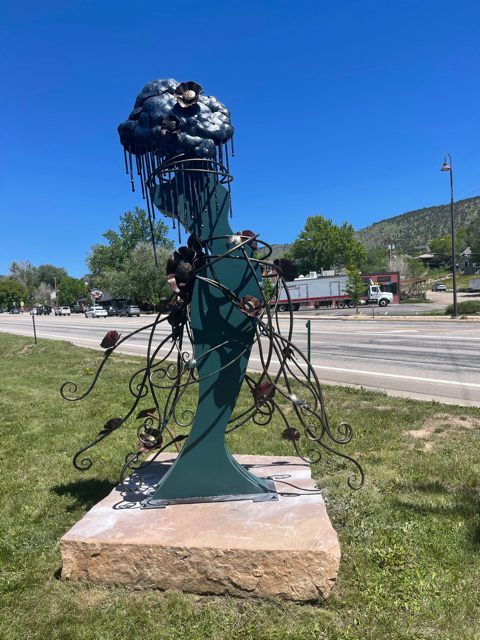 Backstory and Context
From Bliss Custom Metalwork:
"Jodie Bliss works primarily in hand forged metals, from mild steel to copper, brass, bronze and stainless.  Her focus is on creating beautiful and compelling artwork through research and development of an idea or concept, design and finally execution.  She creates everything from fine art sculpture to custom sculpture, artful security doors, gates, signage, railings, fences, home decor, furniture & more made to specification.
Jodie holds a Masters Degree in Fine Art Sculpture as well as a Bachelors in Creative Writing.  Her love for the written word, in combination with her fascination with the human mind are two of the major driving forces behind the development of her ideas.
Jodie can be found showing her work at juried fine art shows across the nation, from Miami to San Francisco, Aspen, Jackson Hole and many more.   Her public sculpture can be seen in Colorado Springs, Monument & Denver - CO, and Salina - KS. She has created custom work for private clients in Colorado, Belize and Germany."
Sources
http://www.forgeyourbliss.com/
Additional Information