Lyons Town Hall Mural by Android Jones
Introduction
"I have seen things in this life that I am incapable of translating into words. In my practice, I have visited realms where the imagination ends, and the terrifying beauty of infinity unfolds over and over again.
If I could distill into words exactly what motivates me to create the art that I make then it would not be worth making it. Instead, I have chosen the Pen.
Honestly, I don't know why I make this art, or what compels me to keep creating it; it's a mystery I intend to pursue for the rest of my life, and each image brings me closer to the Ultimate Truth." -Android Jones, 2013
Images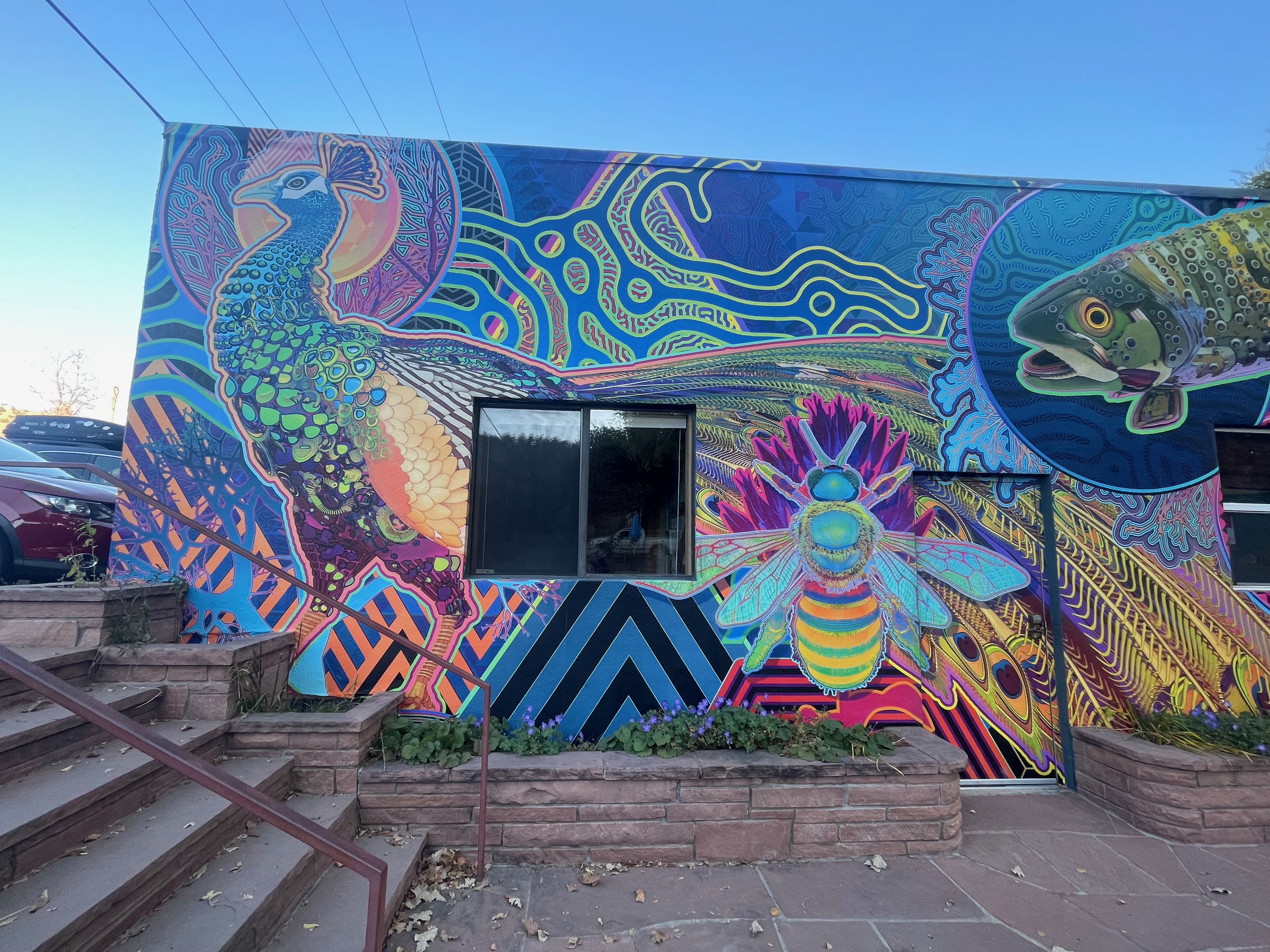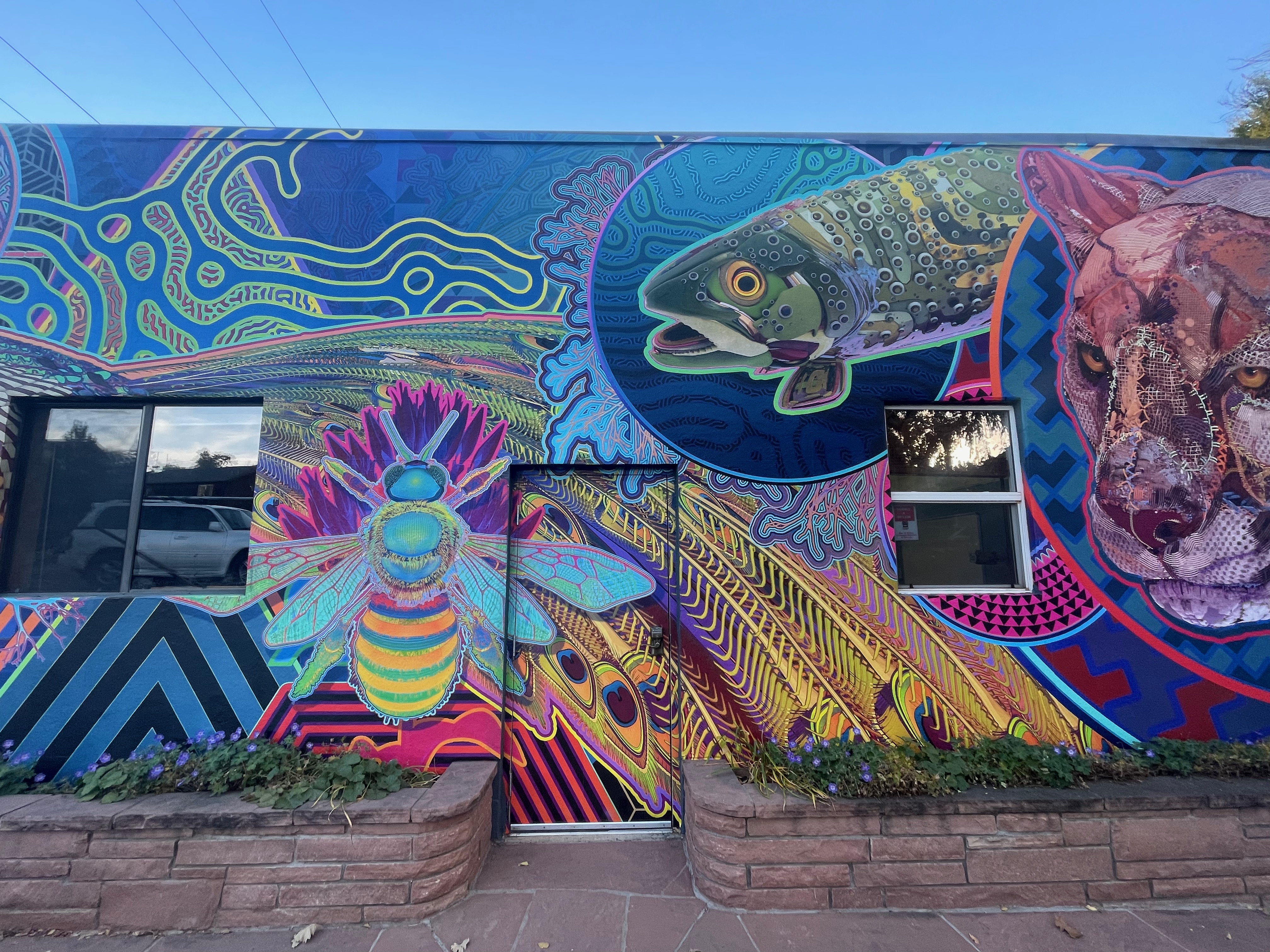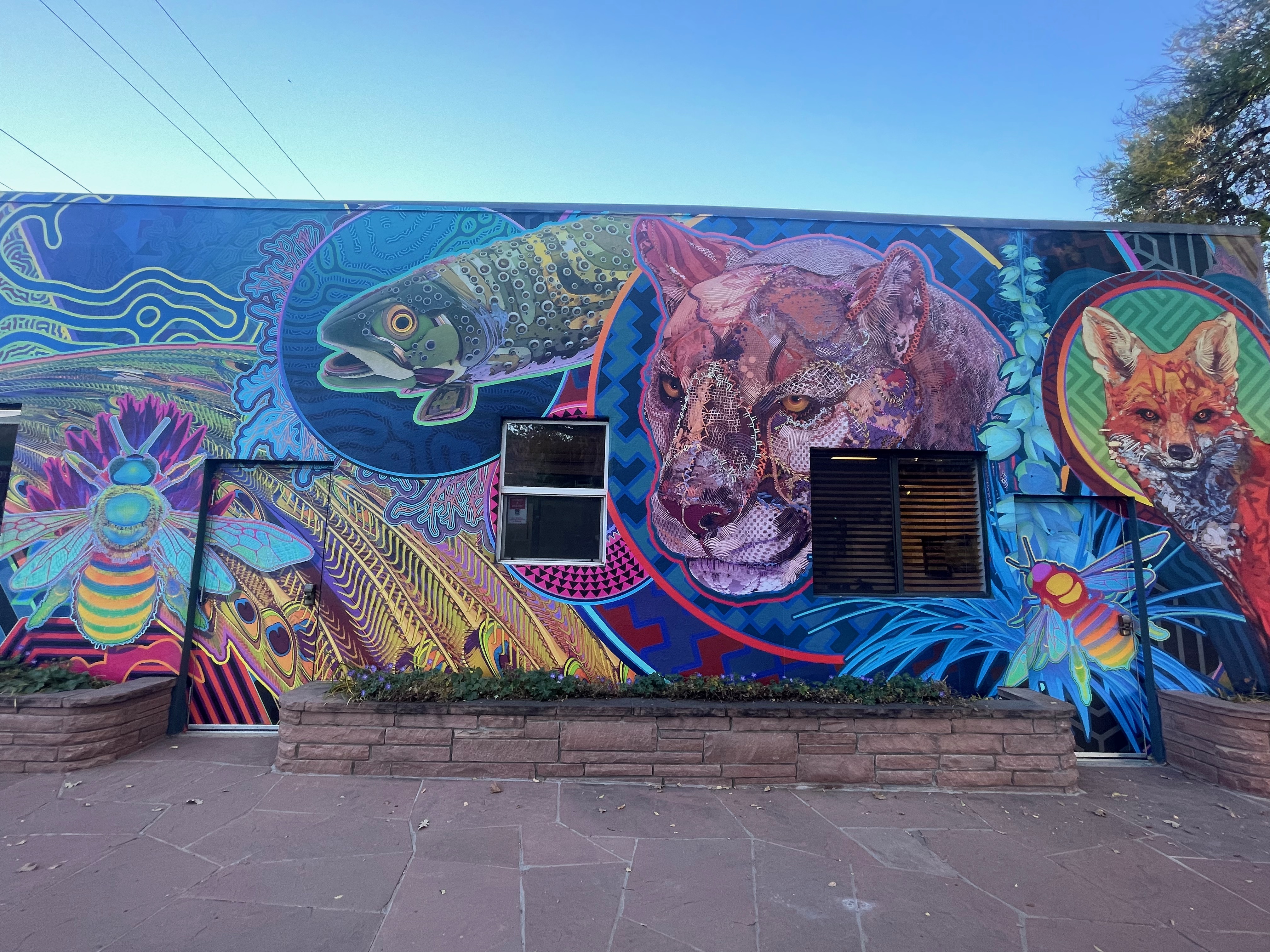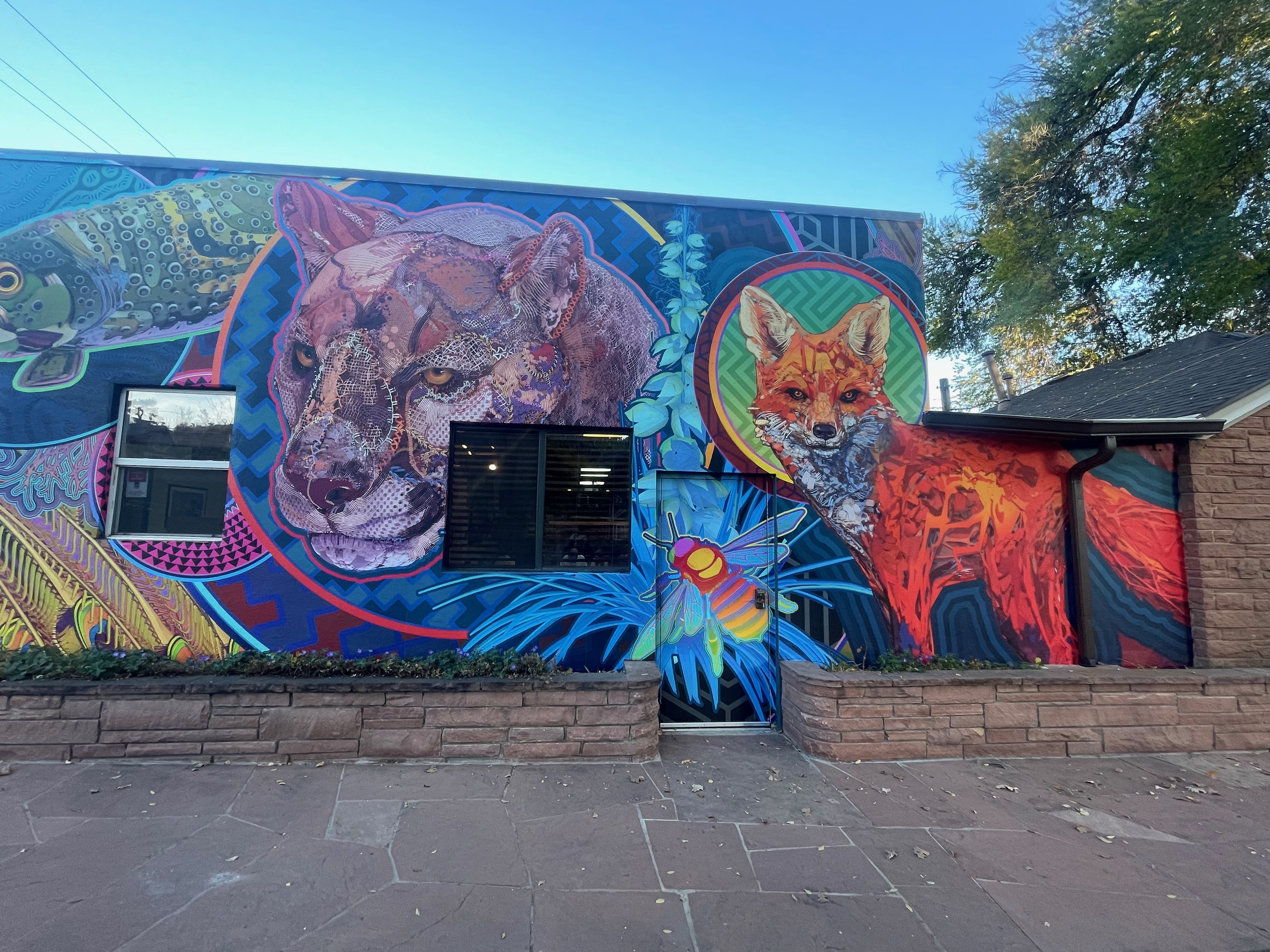 Backstory and Context
The Lyons Arts and Humanities Commission worked with internationally renowned artists Android Jones to create a mural on Lyons Town Hall that captured the natural beauty and culture of Lyons. Android Jones worked closely with town staff and the Lyons Arts and Humanities Commission to incorporate themes that represented the nature and animals that surround the Lyons community. Every inch of the mural weaves in a new aspect of the local flora and fauna and the spirit of the Lyons community.
Android Jones was born and raised in Lyons and is a digital painter. His work has been projected on the Sydney Opera House and the Empire State Building. He is known for his live performances that use a custom-built digital setup. He has traveled the world to exhibit his work and has participated in events on six continents. He is a long-standing member of the Burning Man community and participated in the Grateful Dead Fare Thee Well tour.
You can see more of his work on his website at: https://androidjones.com/
Sources
https://androidjones.com/
Image Sources
Brianna Hoyt

Brianna Hoyt

Brianna Hoyt

Brianna Hoyt

Additional Information