Ursa Libris
Introduction
"I am inspired by the beauty of the Rocky Mountains." Anita Miller
Images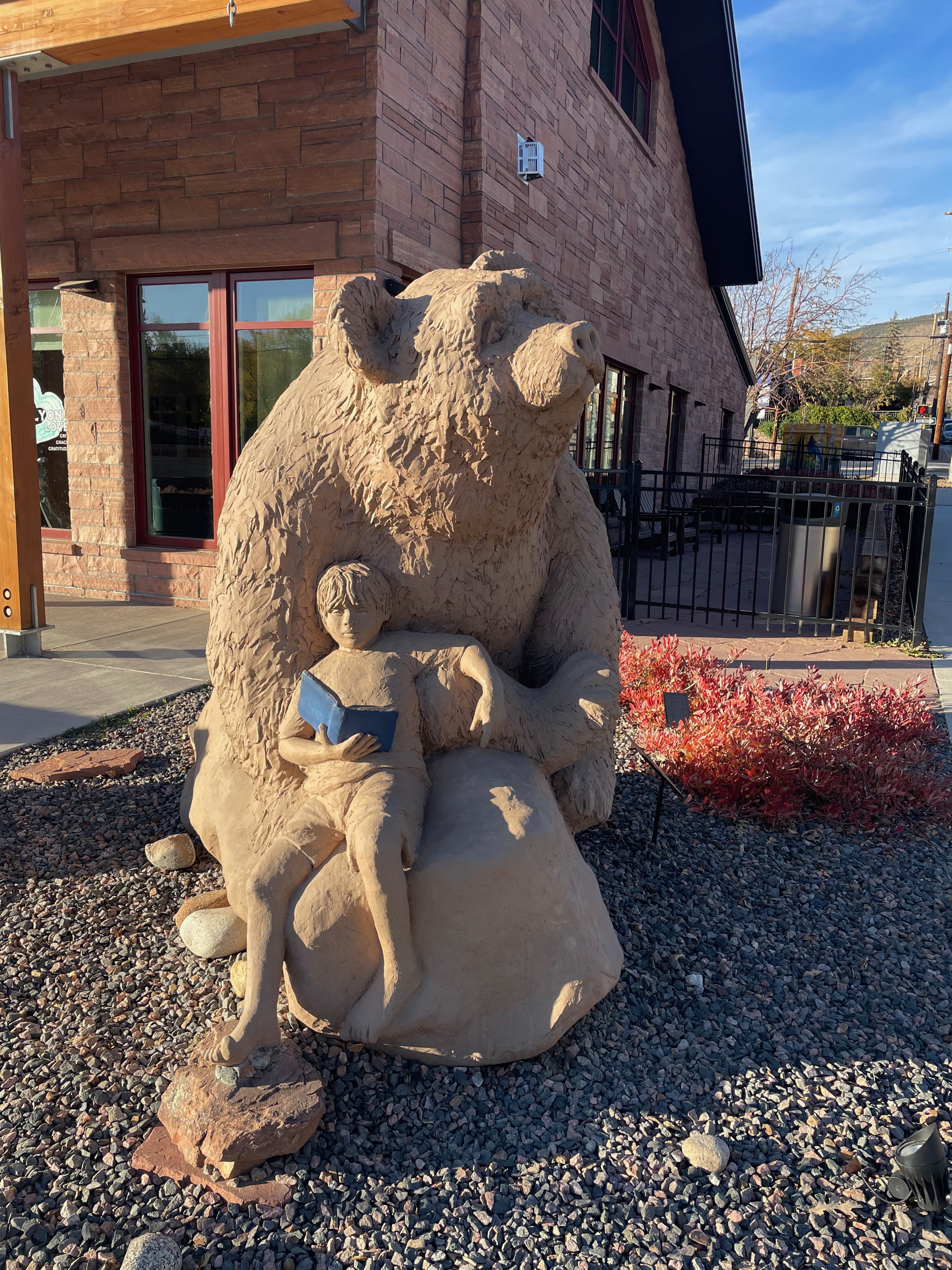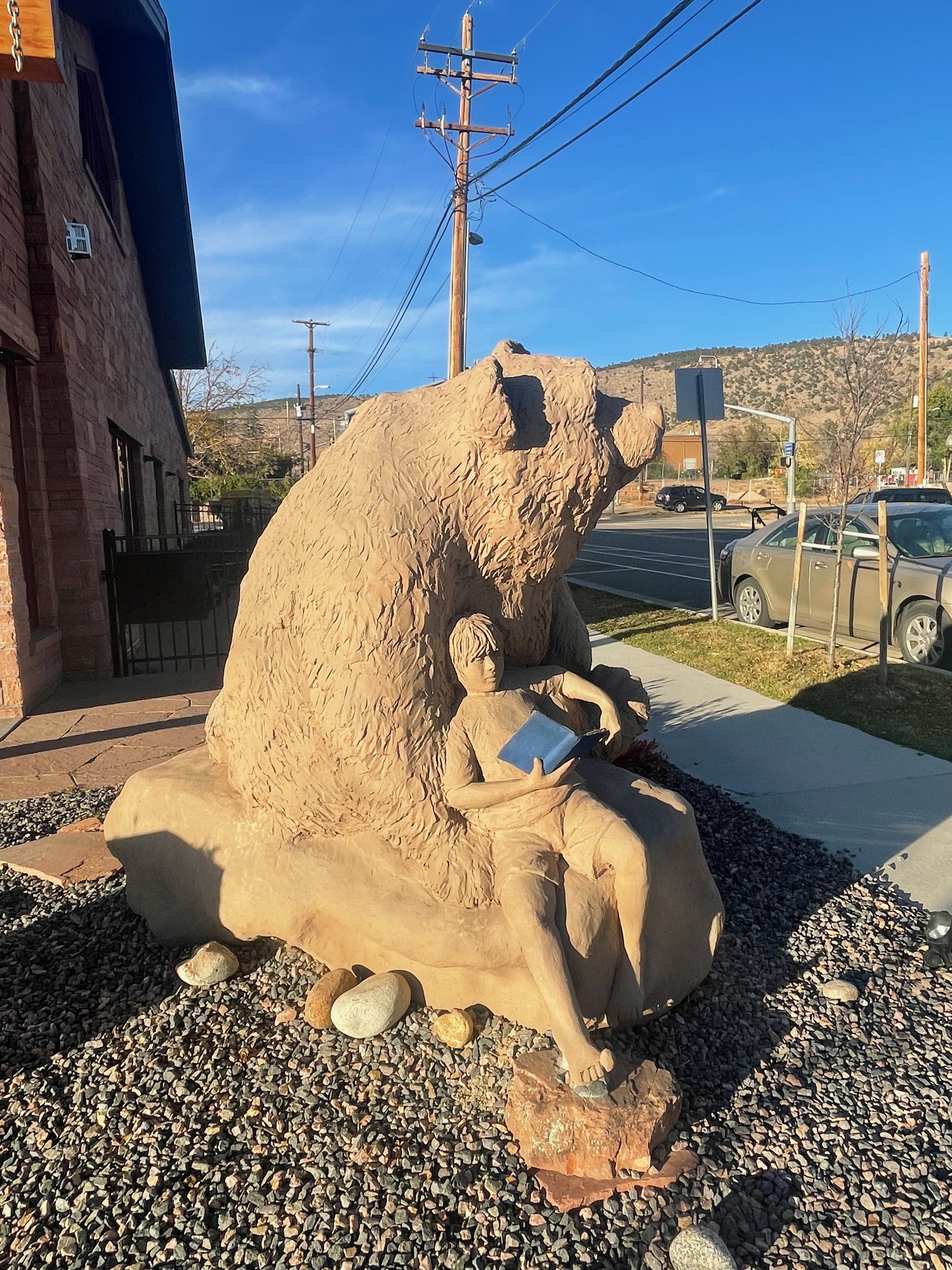 Backstory and Context
Ursa Libris was commissioned and sponsored by the Lyons Regional Library and Anita Miller. It was created by renowned Lyons artist Anita Miller. The bear and boy were created to convey the joy of imagination and reading.
Anita Miller has been featured in a Lyons Arts and Humanities Commission and Lyons Regional Library tandem art show where she displayed work in other mediums. "I began my artistic studies with drawing, then moved to oil painting, pastels and watercolor. In 2014 I began to study sculpture which now competes with my love of painting. Stone carving, bronze and ceramics have opened a new path in my artistic journey. I also love plein air painting which deepens my experience of the beauty around me. I have painted across the US and in France, Italy, Ireland, Greece, Denmark and England. Currently, I'm working on a large bear and boy which depicts the joy of imagination and reading."
Anita Miller is known for her Eyes of Freedom sculpture.
"In 2005, 22 Marines and one Navy corpsman were killed in Iraq. As an artist, I felt a calling to respond but had no idea how I could help. A couple of months later, I was awakened during the night by a vision of a traveling memorial. After 2 1/2 years, the work was completed and installed in the Ohio Statehouse Rotunda, just as I had seen it in my vision. I worked with the families of the fallen to insure the likeness of each man. The families began to say they felt their sons were still on a mission to serve their brothers, this time on a mission of healing. The memorial now has a full-time staff that brings the work all around the country, visiting over 275 venues over the last 13 years. Its mission is to honor the service and sacrifice of all who answer our Nation's call. Silent Battle is my recent addition to the Memorial. The bronze illustrates the struggles many veterans have with post-traumatic stress and suicide. You can see more in-depth information as well as the touring schedule and how to host the Memorial at EyesofFreedom.org."
Sources
https://anitamillerartist.com/
https://eyesoffreedom.org/
Additional Information