Former Mt. Barrien Primitive Baptist Church - 314 E. Cherokee Ave.
Introduction
The oldest surviving structure originally built as a house of worship in Orange City. The congregation that erected this building remains active today. At 99 years old, the former church was renovated into a single family dwelling in 1984. The structure retains the original location, orientation and physical characteristics, except for a bell tower that was removed in order to relocate the bell to the new building on the south side of Mill Lake.
Images
Sketch of Mt. Barrien Primitive Baptist Church c.1960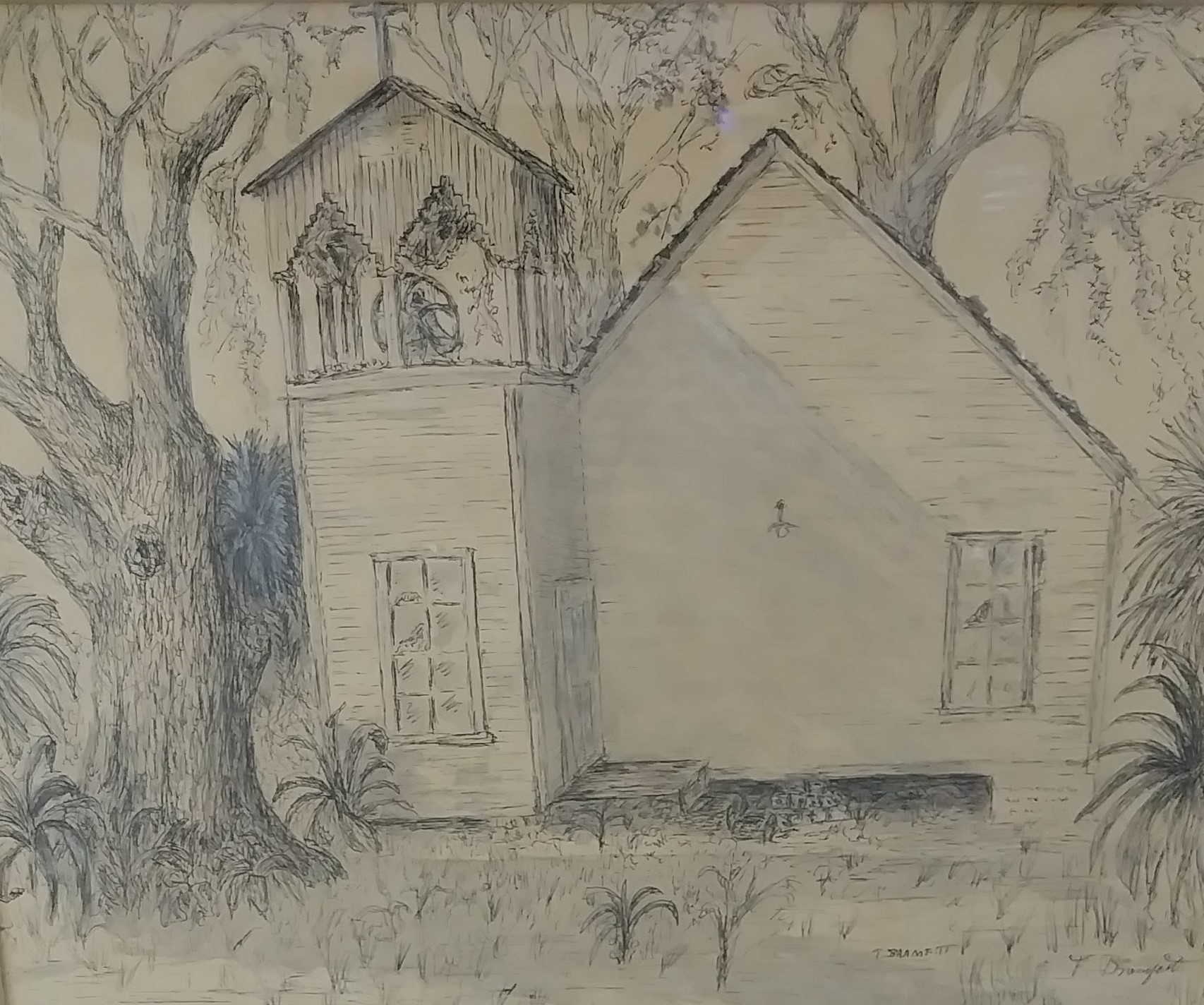 314 E. Cherokee Ave 10.2020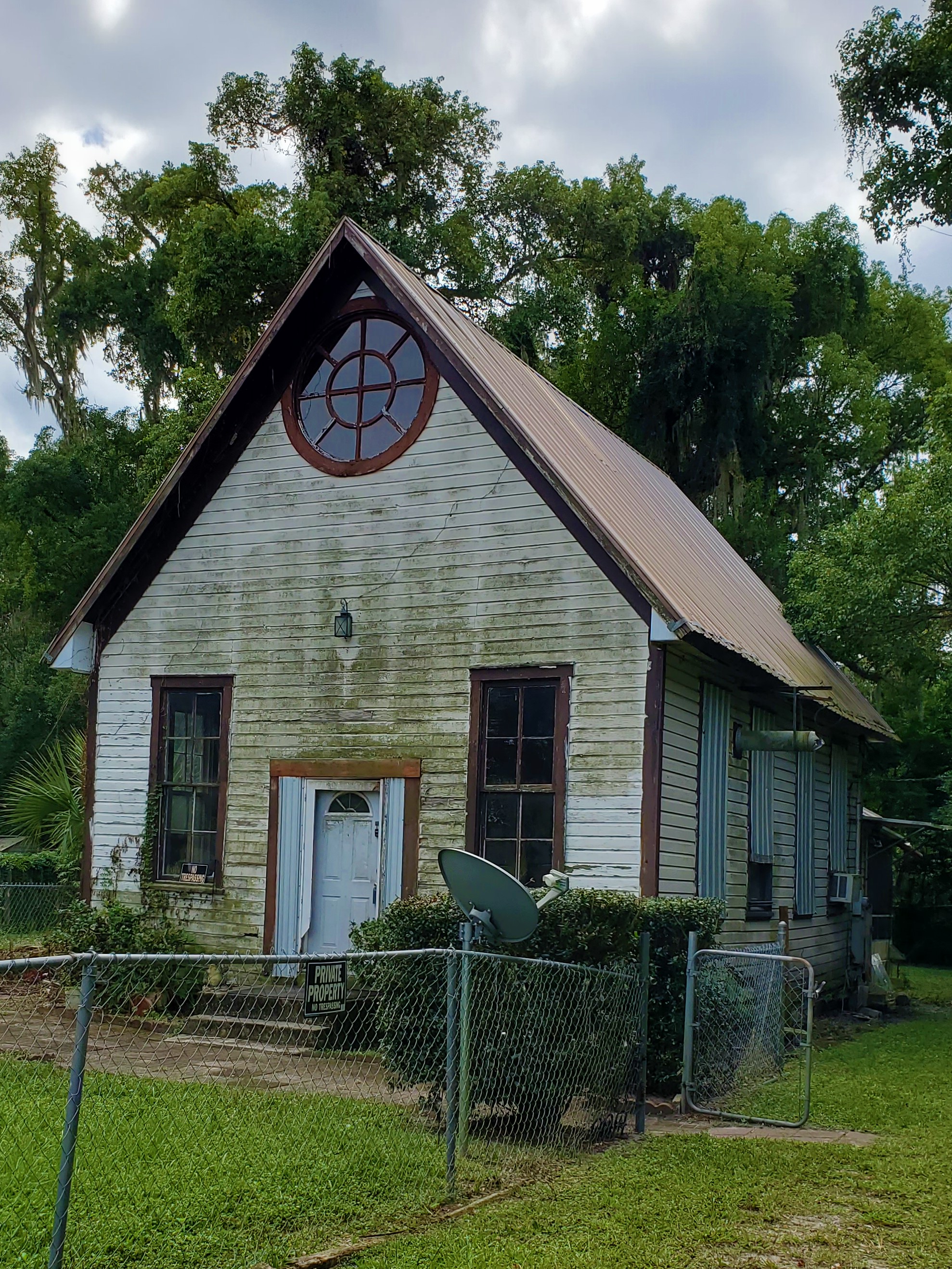 Backstory and Context
The founding of the Mt. Barrien Baptist Church occurred just as settlement of Orange City began in earnest in 1876. The congregation established the A-framed structure standing at 314 E. Cherokee Avenue in 1885. At the time, the road had no name and was just a dirt path. Later the road was named Lemon Ave. The name changed to Cherokee Avenue in the mid-1930s.
The Mt. Barrien Baptist Church structure had bell tower located to the left on the northern face of the building. The large windows allowed for fresh air to circulate through the structure. The building was located in a traditional black neighborhood. The building lacks ornamentation or decorative details. The round stained glass window at the peak of the north gable is a later addition, installed after the bell tower was removed.
In the late 1960s, the structure was sold, and a new building was constructed on the north side of Mill Lake. Over the next 10 years, the building provided a location for various church denominations to hold services. That was until the building was sold again to a family that converted the structure into a dwelling. A second floor loft was added to the existing choir loft. A spiral staircase and third floor were also added. Today the structure holds the position as the oldest house of worship and the oldest African American cultural heritage structure in Orange City.
Sources
LaFleur, Reading, Larson. Our Story of Orange City, Florida. Edition 5. Orange City, FL. Village Improvement Association Orange City Woman's Club, 2020.
Image Sources
Mt. Barrien Baptist Church

Kimberly Reading

Additional Information