Basilica of St. Peter
Introduction
The Basilica of St. Peter is home to the oldest Roman Catholic congregation in the central region of South Carolina and serves as the "mother church" to several congregations in Georgia and the Carolinas. This church is the congregation's second edifice and was built in 1909 with notable elements of Gothic architecture. The Basilica's most prominent feature is the tower, which reaches a height of 163 feet. Other notable features include stained glass windows with stone tracery, terra cotta and stone trim, and the main entrance with pointed arches. The Vatican designated the church as a minor basilica in 2018.
Images
Built in 1909, the Basilica of St. Peter is home to the oldest Roman Catholic congregation in Columbia and the Midlands region.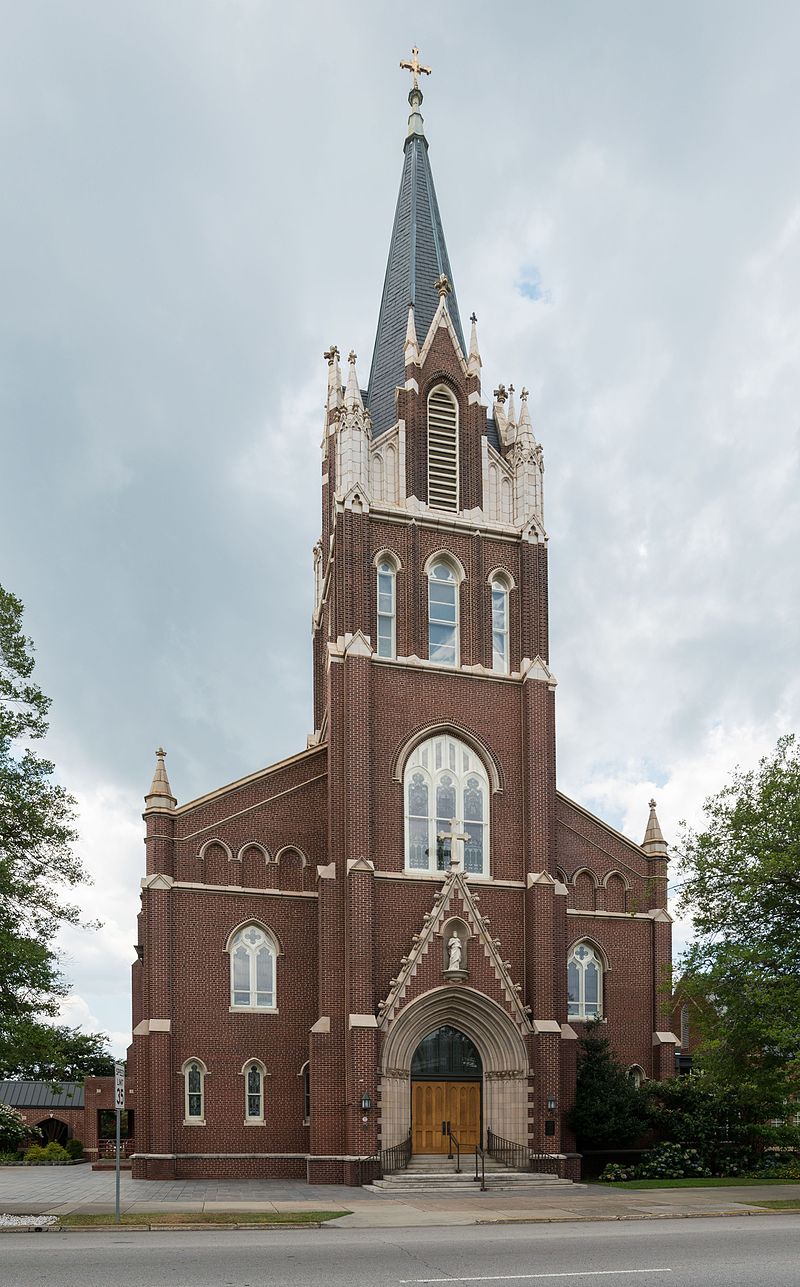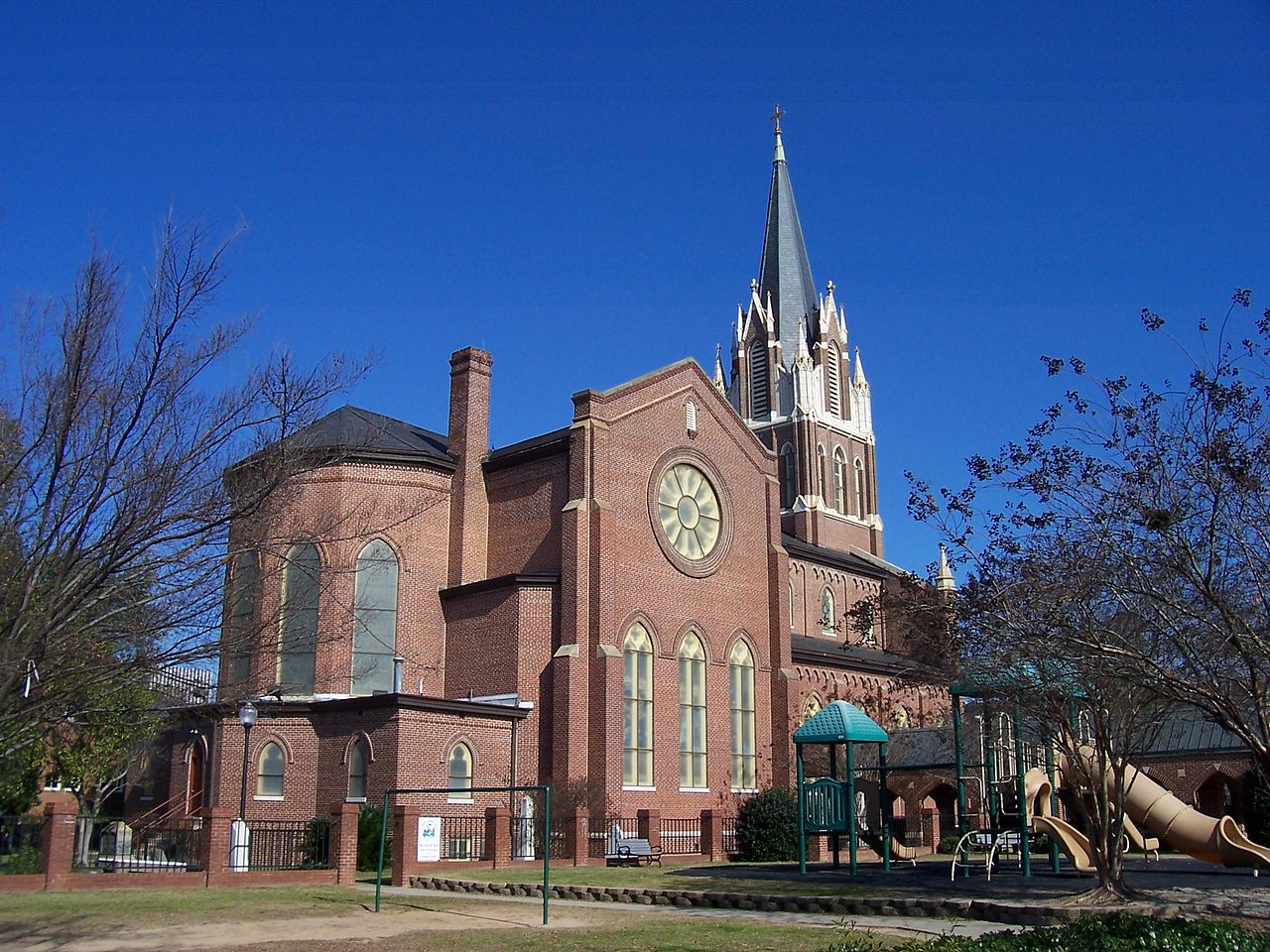 Backstory and Context
In 1820, large numbers of Irish workers arrived in Columbia to dig the city's canals. As a result, it was apparent that a Catholic church was needed to serve them. Irish priest Fr. James Wallace was sent to Columbia in 1821 to establish a congregation and build a church, which was erected in 1824. By the early 1900s, it was too small so the congregation built the present, and much larger, church in 1909 on the same site of the previous one. Architect Frank P. Milburn, who designed the Capitol dome and many other buildings in the state and Southeast, designed the church.
In 1987, Pope John Paul II held an audience at St. Peter's before going to the Williams-Brice Stadium at the University of South Carolina to lead a prayer service. The chair and kneeler he used is still inside the church. St. Peter's added to the National Register of Historic Places in 1989. The congregation offers 50-minute tours to visitors.
Sources
"A History of St. Peter's." The Basilica of St. Peter. Accessed April 22, 2021. https://www.visitstpeters.org/our-history.
Boudreaux, John A. et al. "St. Peter's Roman Catholic Church." National Park Service - National Register of Historic Places Nomination Form. September 28, 1989. https://npgallery.nps.gov/GetAsset/c1648022-f96e-4ba1-b67e-152d734f5152.
Image Sources
Both images via Wikimedia Commons: https://commons.wikimedia.org/wiki/Category:St._Peter,_Columbia,_South_Carolina

Additional Information