Historical Marker: The Kansa Tribe
Introduction
Kansas is named after the Kansa tribe, whose traditional territory was located in the northeast part of the state. This marker, which is located on the grounds of the State Capitol building, provides a brief description of the tribe's culture and history. The Kansa's situation slowly began to change once European traders first made contact with them in the 18th century. By the turn of the 19th century, the tribe's situation worsened. A treaty signed in 1825 decreased the size of the Kansa's territory. The tribe also suffered from disease and the constant arrival of white settlers, who often encroached on Kansa lands. The federal government relocated the Kansa to the Upper Neosho Valley in 1844 and, later in 1863, ordered all tribes to move out of the state into Oklahoma. The Kansa made this move in 1873.
Images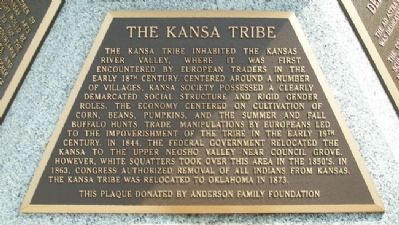 The marker is located on the grounds of the capitol building.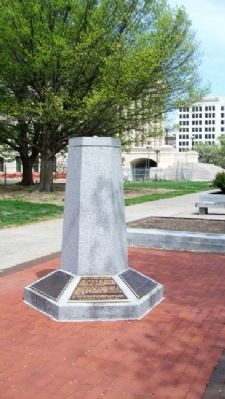 Backstory and Context
Only one archaeological Kansa site, a former village, from the 1800s remains in Shawnee County. It is located on a site on a bluff overlooking the Kansas River. Its location on the bluff saved it from being washed away in a flood that destroyed two other Kansa villages. Excavations of the surviving site has provided valuable information about Kansa life in the 1800s.
Sources
"Hard Chief's Village." Kansas Historical Society. Accessed May 3, 2017. https://www.kshs.org/kansapedia/hard-chief-s-village/17800.

"The Kansa Tribe." The Historical Marker Database. Accessed May 3, 2017. http://www.hmdb.org/marker.asp?marker=47002.

Photos: William Fischer, via the Historical Marker Database