Big Ten Conference HQ
Introduction
IU football resides within the Big Ten conference and the teams IU faces during the regular season are acceptable adversaries as each team we face in the Big Ten tourney is like our rival team. The reason I chose to implement the Big Ten into my historical tour is that there is a lot of history here between rival programs i.e. ( Purdue v IU) and other very important games that have been played throughout IU's time in the football conference.
Images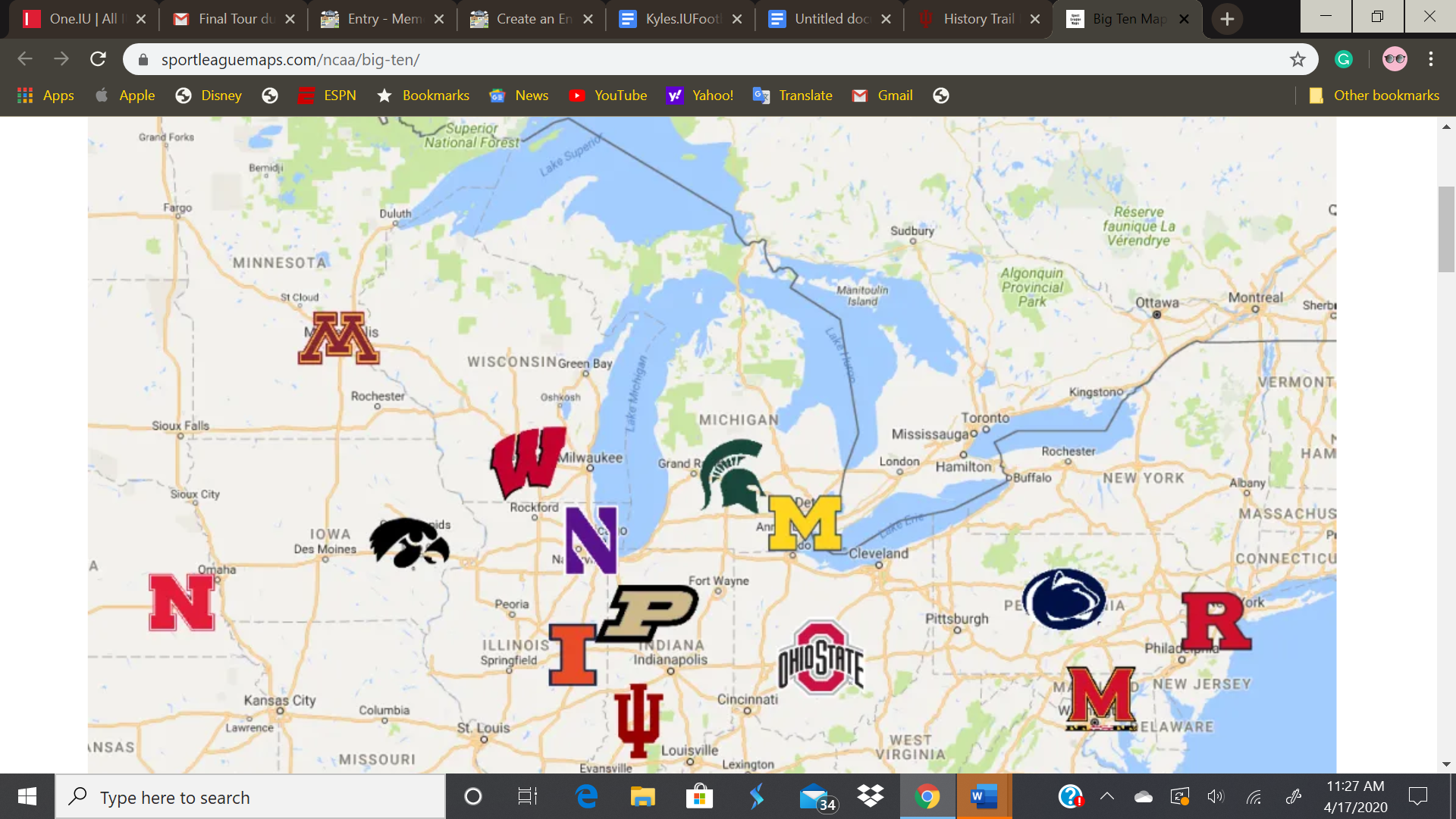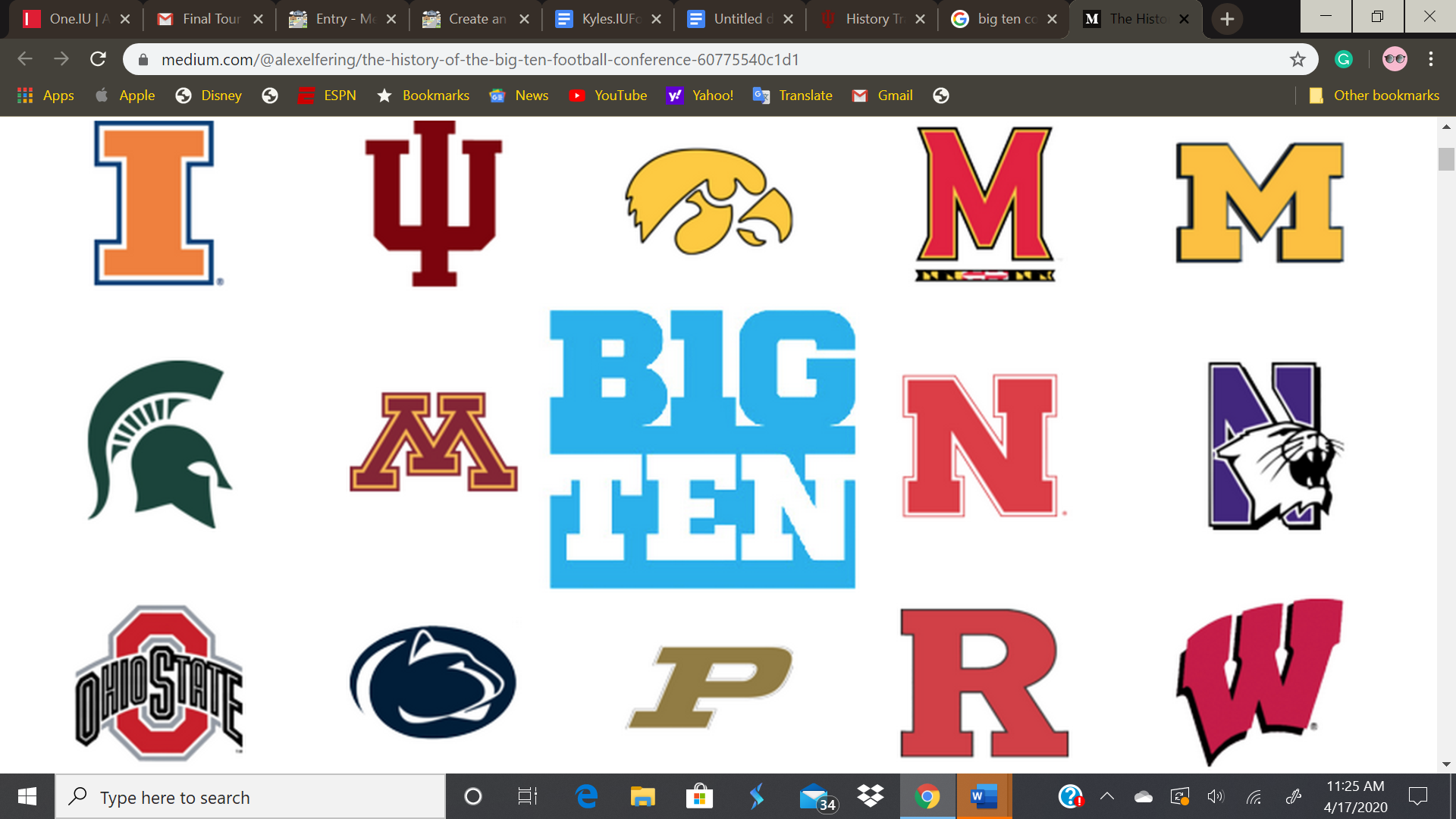 Backstory and Context
Indiana University became the eighth program to join the Big Ten Conference and the ninth team that followed the same day would be Iowa University. In 1901 the Big Ten Championship was staged for the sport of Track and Field, which took place at the University of Chicago.
The Big Ten Conference would then soon lay the foundation for all other following sports, which would include football. The Big Ten Conference is host to fourteen universities that includes what would become Indiana University's long time rival Purdue University. Since joining the Big Ten Conference, IU has won two titles in football, their last coming in 1967.
Sources
"Big Ten Conference ." Big Ten Conference, bigten.org/confstandings.aspx/2019-20/fb?path=football.