Simon Skjodt Assembly Hall
Introduction
Assembly Hall has been the basketball home for the Indiana Hoosiers men and women's basketball teams since it opened its doors in 1971. It has seen some legendary names walk through its doors, and also been home to three championship men's basketball teams under coach Bob Knight. Some of the loudest and rowdiest fans in all of college basketball.
Images
Assembly Hall from the outside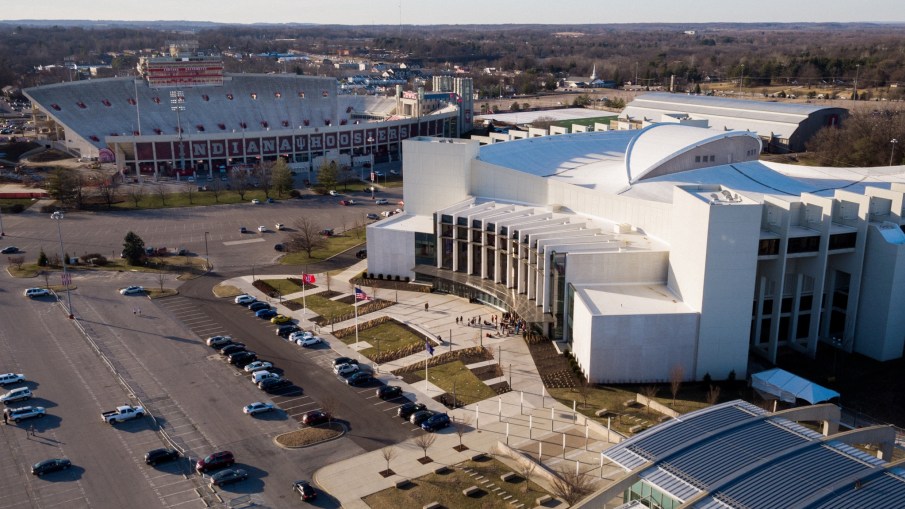 Assembly Hall from the inside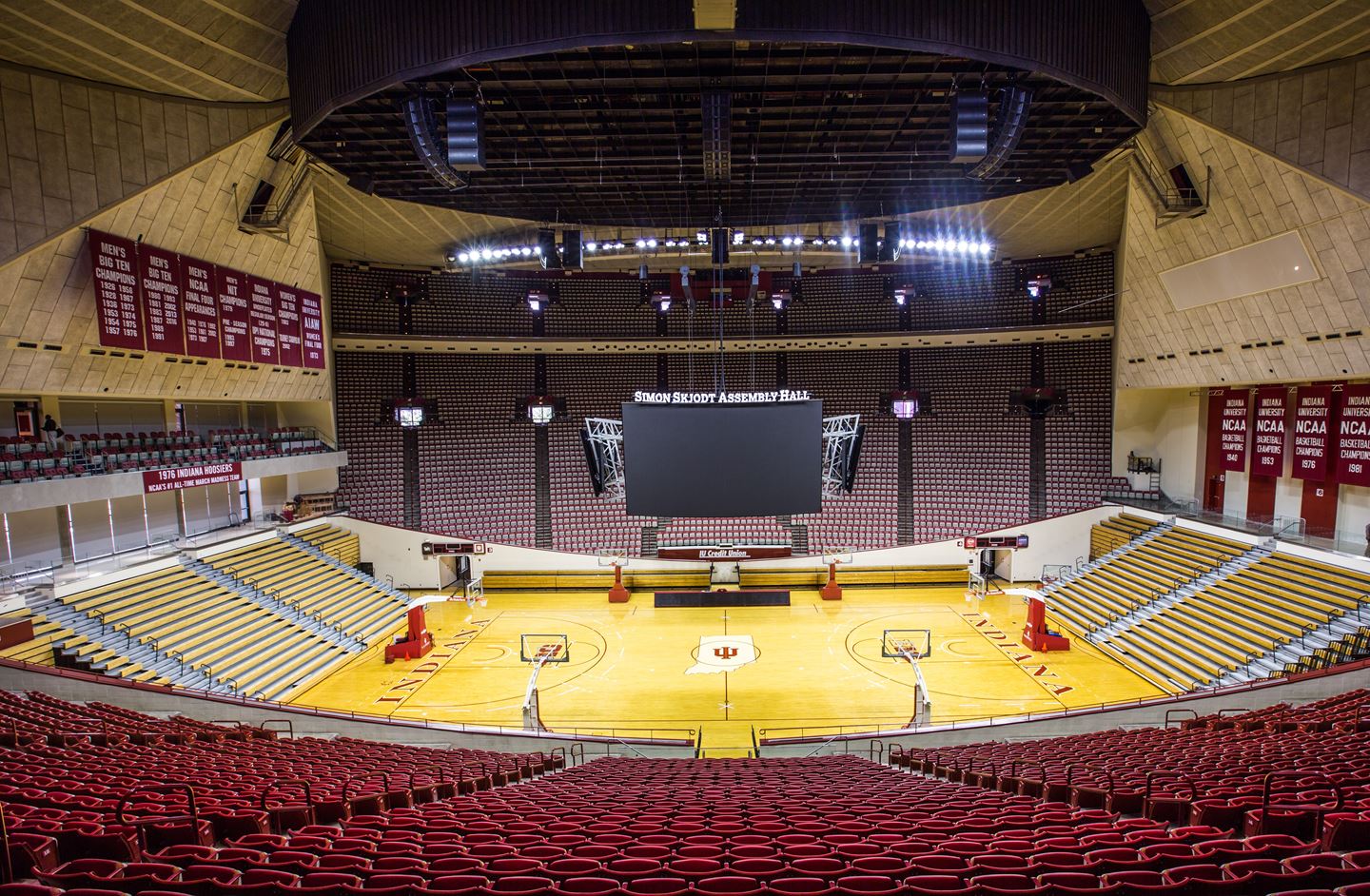 Backstory and Context
Assembly Hall has been one of the center pieces of Indiana basketball since it opened its doors in 1971. Located in Bloomington, Indiana, and home to the Indiana Hoosiers men's and women's basketball teams. It look decades of planning and four years of construction before Assembly Hall was ready to open its doors to the public. The stadium had a unique design of its time, and was intended to hold a large number of fans while also having modern conveniences. It has gone through a few renovations in its time, with the last one taking place in 2015. Assembly Hall has been the home to three of the five men's championship teams, guided by the legendary coach Bob Knight, who is one of the greatest college basketball coaches of all time. It has been the home to some incredible teams and players, such as Isiah Thomas, Scott May, Kent Benson, Eric Gordon, Victor Oladipo, Cody Zeller, and Yogi Ferrell. Many names that have stepped through Assembly Hall's doors have gone on to the WNBA and NBA. It is known as one of the loudest basketball venues in the country, which is a result of both the fans and the steep sides. It can hold 17,222 spectators. Many Indiana natives have played basketball in this iconic stadium. Although it took ages to design and build at the price of $26 million, it has been well worth it. Assembly Hall has been home to many successful Indiana basketball teams, and will see plenty more in the future.
Sources
Schumann, Mike. "Retracing Glory - Simon Skjodt Assembly Hall." The Daily Hoosier, 30 July 2018, www.thedailyhoosier.com/retracing-glory-simon-skjodt-assembly-hall/.
Image Sources
https://i1.wp.com/www.thedailyhoosier.com/wp-content/uploads/2018/07/ssah2.jpg?resize=905%2C509&ssl=1

https://iuhoosiers.com/news/2016/11/15/mens-basketball-preview-no-6-5-hoosiers-host-umass-lowell-in-first-regular-season-game-at-simon-skjodt-assembly-hall.aspx?path=mbball