Carroll Stadium
Introduction
Michael A. Carroll Stadium was completed in 1982 and is home to the track and field and soccer teams of Indiana University- Purdue University. In 1992 IUPUI dedicated its track and field stadium to Michael A. Carroll, a leading advocate of the construction of this stadium. In the past forty years, this venue has been home to several national events, including world championships and Olympic Trials. In 1988, this was the site where Florence Griffith Joyner placed a new world record for the 100-meter dash to secure a spot on U.S. Olympic Team.
Images
IUPUI Division of Student Affairs gives a display of Michael A. Caroll Stadium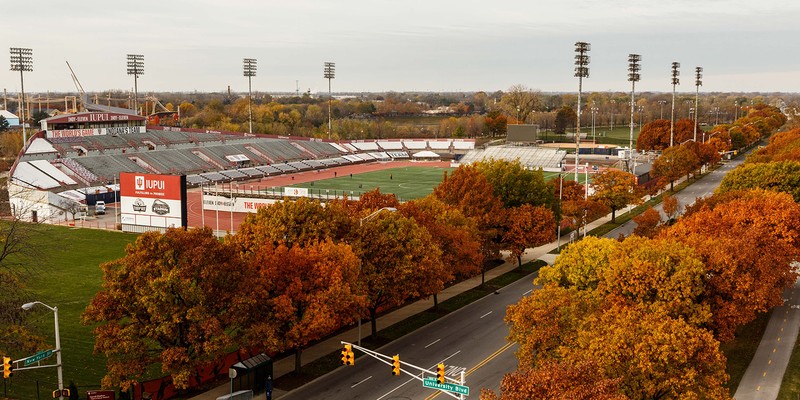 IUPUI University Library shares in its Image collection the development of the Track and Field Stadium in 1982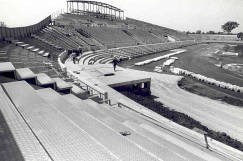 IUPUI University Library captures in its image collection, what Carroll stadium looks like at full capacity in 1982.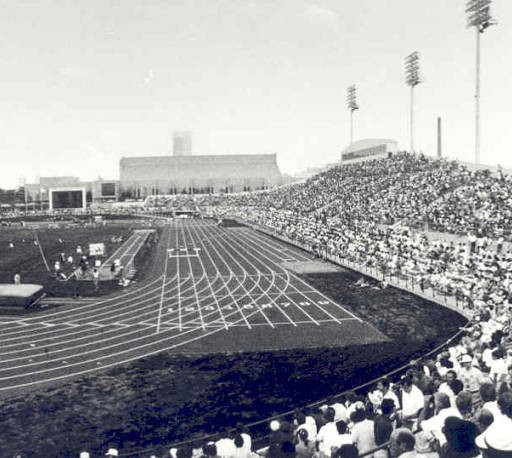 IUPUI Jaguars shows updated renovations made to Carroll stadium from 2012 which includes a soccer field.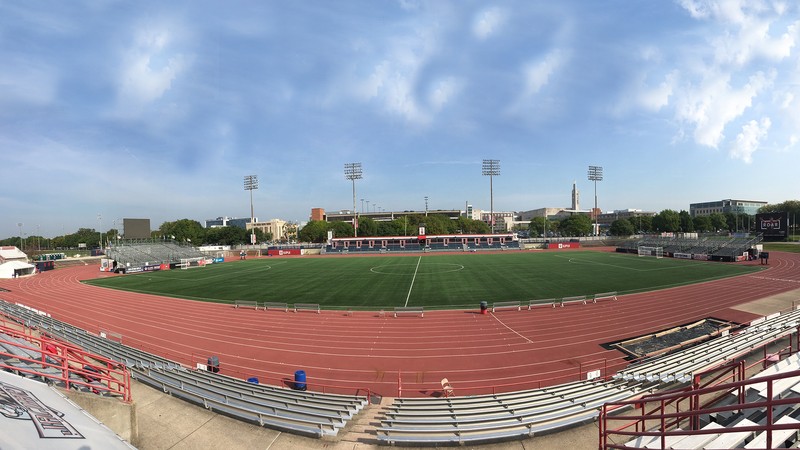 Michael Conroy and Victor Mather of New York Times captures Florence Griffith Joyner shortly after 100 meter dash at Carroll Stadium during 1988 Olympic Trials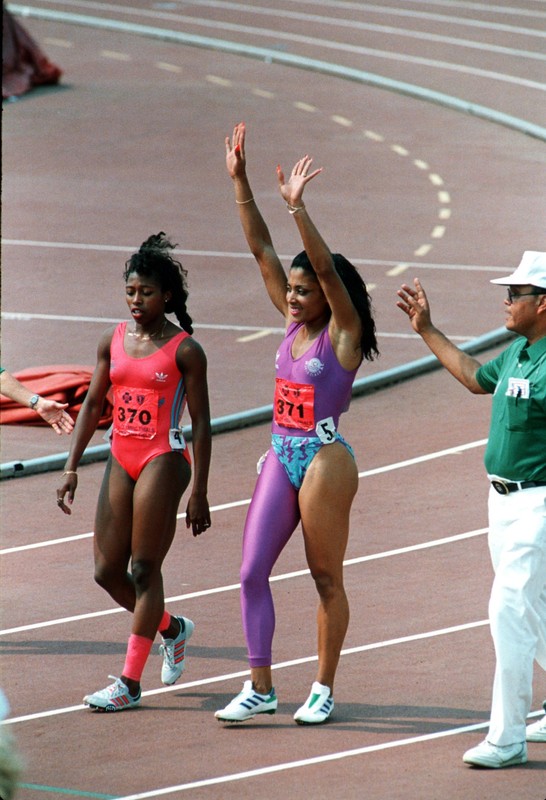 Backstory and Context
Carroll Stadium is home to Indiana University- Purdue University (IUPUI) soccer and track and field teams. This stadium was originally built in 1982 with a projected cost of seven million dollars to build and currently seats over 12,100 spectators. Since opening day Caroll Stadium has been recognized as an elite track and field venue hosting NCAA champions, the 1987 Pan American Games, and 1988 Olympic Trials.  
Sources
(n.d.) Michael A.Carroll Stadium. IUPUI Athletics. Retrieved April 11, 2020 https://iupuijags.com/facilities/michael-a-carroll-stadium/7 
Team USA(n.d.) About Carroll Stadium. United States Olympic and Paralympic Committee. Retrieved April 11, 2020 https://www.teamusa.org/US-Paralympics/Events/2012/June/29/US-Paralympics-Trials-Track-and-Field/About-Carroll-Stadium 
Richardson, Doug (September 14, 1982) "Four Killed in Indianapolis Crash Remembered as Valuable Civic Leaders" AP News Retrieved April 11, 2020 from https://apnews.com/ee756294385176d60c9a6ccfbbaf9ae4  
Atkin, R. (1983, Jun 06). Indianapolis: A sports city in high gear beyond the 500.The Christian Science Monitor Retrieved from https://proxy.lib.wayne.edu/login?url=https://search-proquest-com.proxy.lib.wayne.edu/docview/1037930600?accountid=14925  
Wallechinsky, D. (1992). The Complete Book of the Olympics. United States: Little, Brown., pp.147-149, 166-167 
World Athletics (n.d.) Athletic Profile- Florence Griffith Joyner-Results. World Athletics. Retrieved April 13, 2020 https://www.worldathletics.org/athletes/united-states/florence-griffith-joyner-60674 
Image Sources
https://studentaffairs.iupui.edu/health/campus-rec/facilities.html

http://ulib.iupuidigital.org/cdm/singleitem/collection/IUPUIphotos/id/2510/rec/31

http://ulib.iupuidigital.org/cdm/singleitem/collection/IUPUIphotos/id/2514/rec/40

https://iupuijags.com/facilities/michael-a-carroll-stadium/7

https://www.nytimes.com/2018/11/01/sports/beyonce-flojo-griffith-joyner.html

Additional Information