US Olympic Training Center
Introduction
The Colorado Springs Olympic training center has been home to many American Olympians. Located in Colorado Springs the facility offers A place for athletes to train for many different sports. This facility is not only for abled bodied Olympic hopefuls but those trying to compete in the Paralympic games are welcomed and encouraged to come. This facility was one built with every athlete in mind.
Images
This is the weight room athletes train in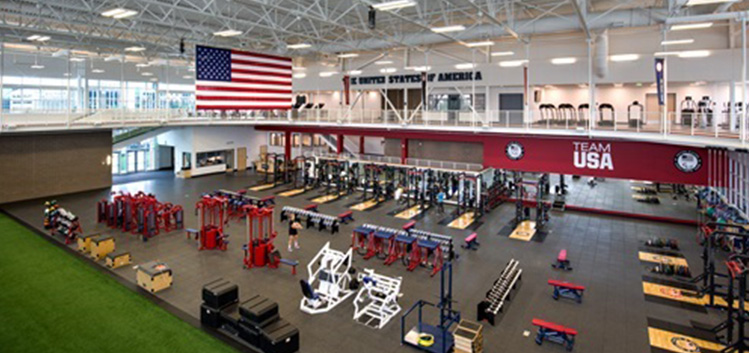 The pool used my Olympic hopefuls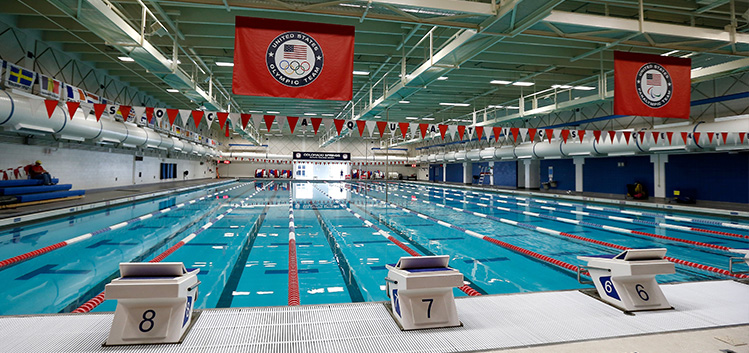 The main entrance to the building.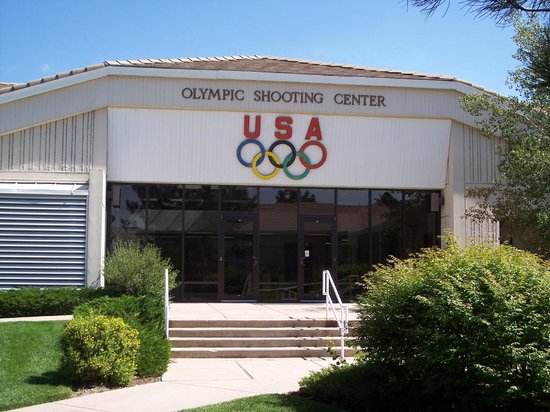 Another entrance to the building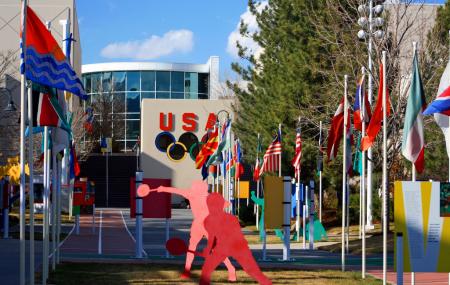 Backstory and Context
In 1977 the United States Olympic committee Chose to make its headquarters in Colorado Springs. They began to build the training facility and were able to host athletes in August of the same year. Due to the success of the facility and expansion was put into place in 1983. The plan was to create six different gyms that can hold up to 3000 people. Due to some financial difficulties some of the construction was pushed back but the facility fully opened in 1997.
The facility offers athletes the opportunity to practice almost any summer Olympic sport. Gymnasts, wrestlers, cyclists and more to have the accommodations needed to practice. With over 500 beds, six gyms, and expanding 35 acres this is one of the largest training centers in the United States. Have trained at this facility including 2016 Olympic alternate MyKayla Skinner.
The facility hosts many sports other than gymnastics and is one of the biggest facilities for Paralympic athletes. They have put an emphasis on making sure everyone has a place to train and have and has the equipment and resources required to play their sport. At any given time the facility can has around 100 athletes training. Though summer sports are their priority, winter sport athletes can train here too. With facilities such as an ice skating rink and outdoor training courses in the winter the Colorado Springs Olympic training facility has set itself up to be the facility many athletes use when the time come to train for the Olympic Games.
Sources
U.S. Olympic & Paralympic Training Centers. (n.d.). Retrieved from https://www.teamusa.org/About-the-USOPC/olympic-paralympic-training-centers/csoptc/about
Gunning, K. (2018, February 24). A Look at the Colorado Springs Olympic Training Center. Retrieved from https://www.wheretraveler.com/colorado/look-colorado-springs-olympic-training-center
Image Sources
https://www.teamusa.org/about-the-usopc/olympic-paralympic-training-centers/csoptc/facilities

https://www.teamusa.org/about-the-usopc/olympic-paralympic-training-centers/csoptc/facilities

https://www.triphobo.com/places/colorado-springs-united-states/u-s-olympic-training-center

https://www.google.com/url?sa=i&url=https%3A%2F%2Fwww.triphobo.com%2Fplaces%2Fcolorado-springs-united-states%2Fu-s-olympic-training-center&psig=AOvVaw3998eamMAQsNX489ZsecWd&ust=1586972345396000&source=images&cd=vfe&ved=0CAIQjRxqFwoTCIi0mPK36OgCFQAAAAAdAAAAABAD