A.W. Mumford Stadium: Southern University, Baton Rouge, LA
Introduction
A .W. Mumford Stadium seats 28,500 fans and is located on the campus of Southern University in Scotlandville, Baton Rouge, Louisiana. It opened in 1928 and is named after coach Arnett W. "Ace" Mumford, the most successful coach in the program's history, coached the Jaguars from 1936-1961. It is home to the Southern Jaguars football team, men and women's track programs, and women's soccer team. The Jaguars are an NCAA Division I athletic program and a member of the Southwestern Athletic Conference (SWAC). The Stadium is also famous for its Marching Band also known as the Human Juke Box for its outstanding play and precision marching.
Images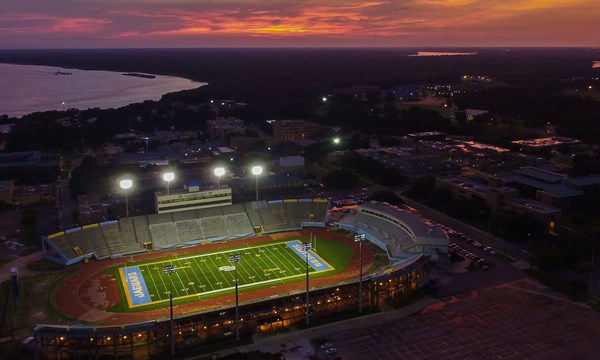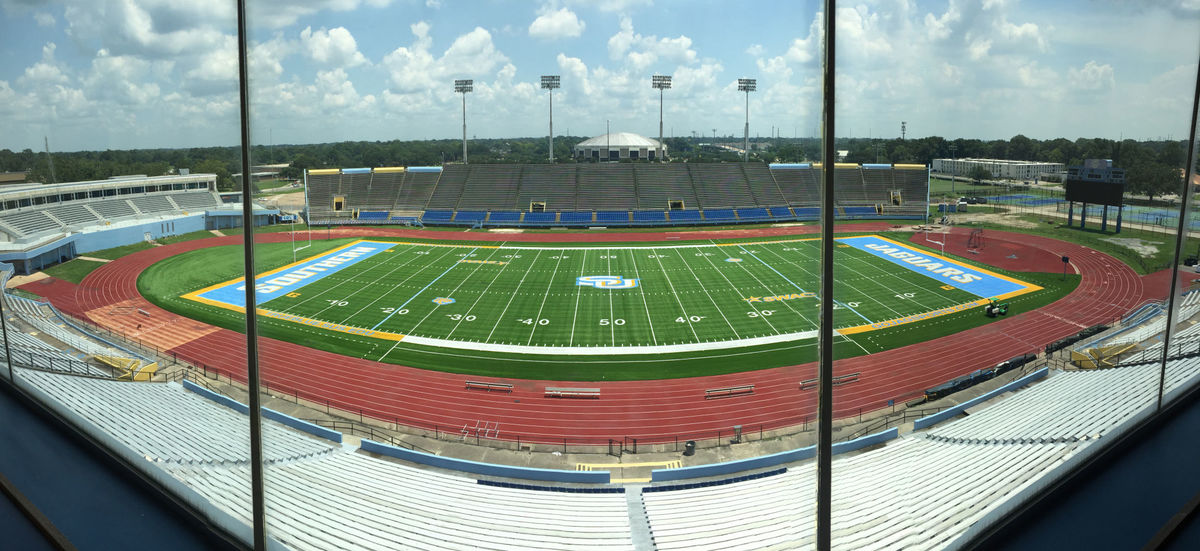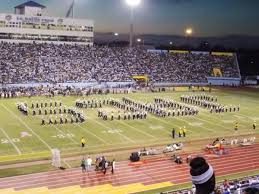 Backstory and Context
Jaguar home football games were played at City Park Field from 1933 to 1940. In 1938 the state board of education awarded the university funds for a permanent, on-campus stadium. The new stadium called University Stadium was to be completed in 1940 and because the football program was so successful under coach A.W. Mumford it included a 150 seat section for white fans who were now interested in attending the games. In the 1950s, the Jaguars became the team to beat. The larger games were played in Downtown Baton Rouge at Memorial Stadium. Due to complaints from students, in 1958, the state Legislature approved the funds to expand the stadium from 5,000 seats to 20,500 seats. A legendary game was played at University Stadium when the Jaguars took on Grambling Tigers in 1960 with Southern defeating Grambling 16 to 6.
Southern University's football program continued to gain prominence, in the 1970's Baton Rouge's Memorial which could hold 25,000, was used to host big games. In the late 70's University Stadium underwent another expansion.  In 1982, the expansion project was finally complete and University Stadium was renamed A.W. Mumford Stadium along with improved lighting that allowed for televised night games. The stadium is also home the University's famous marching band also known as the Human Jukebox.
In 2000 a $6.75 million renovation project on the Stadium's west side and also added a two-story press box and seven suites. In 2009 an extensive addition was completed behind the north  and 2,300 seats were added along with training rooms, weight rooms, conference rooms, coaches' offices, a student lounge, media rooms, and memorabilia rooms. In 2016 synthetic turf was installed and a state of the art scoreboard. Today, Ace W. Mumford Stadium holds 28,500 seats.
Sources
Atkins, Ariana. Making of A.W. Mumford Stadium, Southern Digest. October 3rd 2017. Accessed April 9th 2020. http://www.southerndigest.com/online_features/article_13818c70-a846-11e7-a61e-73b9d7a150f8.html.
N.A. A.W. Mumford Stadium Home of Jaguars Football and Track and Field, Go Jag Sports. Invalid date. Accessed April 9th 2020. https://gojagsports.com/facilities/a-w-mumford-stadium/29.
Sistabrutha. HBCU Sports Rankings: Who has the best athletic facilities?, SISTAbrutha. February 22nd 2018. Accessed April 9th 2020. https://sistabrutha.com/hbcu-sports-rankings-who-has-the-best-athletic-facilities/.
Additional Information