Corporal LeRoy Ferguson
Introduction
Corporal LeRoy Ferguson; Born 24 Jan 1897 – Wayne, WV; Died 6 Oct 1918 – France; Co. K, 128th Infantry Regiment, 64th Infantry Brigade, 32nd Division – US Army
Images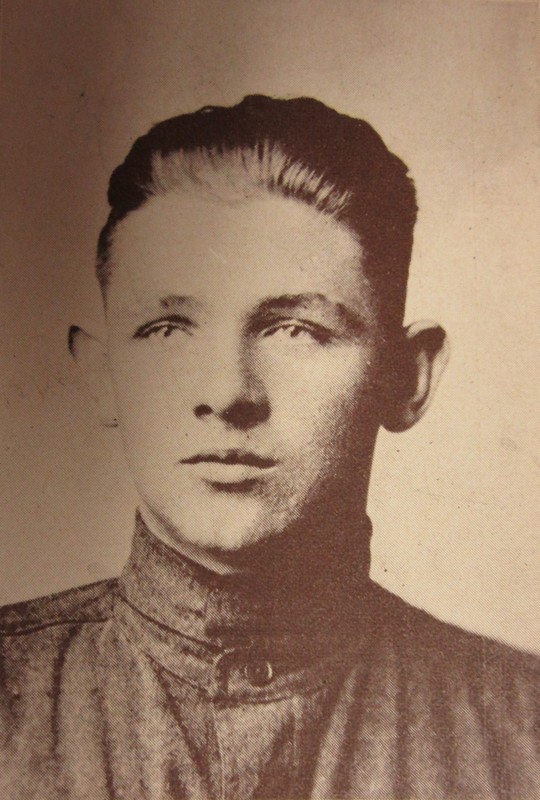 Backstory and Context
LeRoy Ferguson was born on January 24th, 1897, in Wayne, West Virginia, to Mordecai and Mary "Polly" Ferguson. He lived in Huntington and entered service on May 3rd, 1917. He was assigned as a Corporal, serial number 1559578, to Company No. 9 of the Camp Shelby June Automatic Replacement Draft and he sailed for France from New York City on the GRAMPIAN on June 11th, 1918. He was promoted to Corporal and also transferred to Company K of the 128th Infantry Regiment, 64th Infantry Brigade, 32nd Division, US Army. He was killed in action on October 6th, 1918, in France. He was buried in the Meuse-Argonne American Cemetery. There was some confusion when the government tried to notify his family of his death:
CANNOT LOCATE MOTHER OF MAN KILLED IN WAR
Corporal Leroy Ferguson, Reported Missing in Action, Now Listed as Dead.
OFFICIAL MESSAGES HERE UNDELIVERED
Telegraph Office Looking for Mary Ferguson – The Right One Not Located.
Corporal Leroy Ferguson of Huntington is dead in France, having been reported officially as killed in action. The Western Union Telegraph Company is making an effort to deliver telegrams concerning him to Mrs. Mary Ferguson, Huntington, W.Va., no other address being given. Three Mary Fergusons have been located, but none of them claimed the telegram and an extensive search has failed to reveal the identity of Corporal Leroy Ferguson. The only Leroy Ferguson of whom any trace could be secured last night is a resident of Dixon, Wayne County.
The man was first reported as missing in action, the second message coming to announce that he had been reported later as killed in action.
 – Huntington Herald-Dispatch, December 15th, 1918
[From In the Service of Their Country - used with permission of the author]
Sources
Woodard, Benjamin. In the Service of Their Country: The Story of the Soldiers from Cabell County, West Virginia, Who Gave the Ultimate Sacrifice in the Great War. Sixth Printing. Benjamin Woodard - Lulu, 2019.
Image Sources
Honor Roll of Cabell County, W.Va. - Author's Picture (Benjamin Woodard)

Additional Information