Private Harry T. Simpson
Introduction
Private Harry T. Simpson; Born 1 Sep 1893 – Scottown, OH; Died 6 Oct 1918 – France; Co. A, II Corps School Detachment Battalion - US Army
Images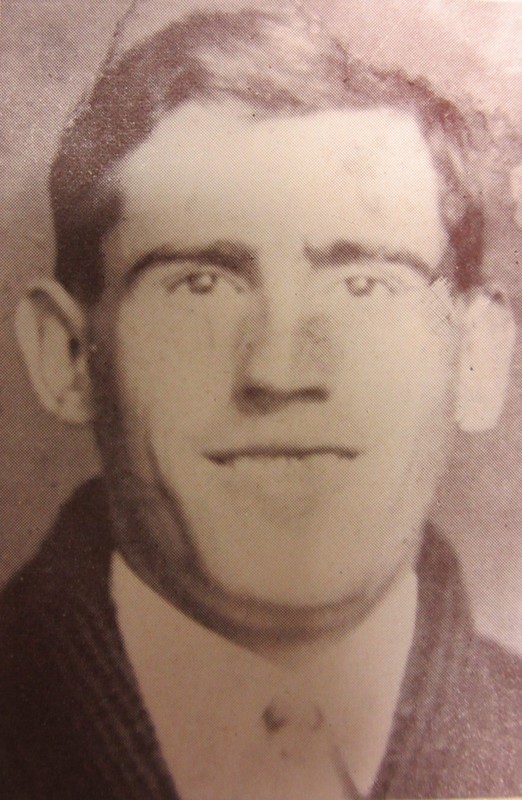 Backstory and Context
Harry Thomas Simpson was born on September 1st, 1893, in Scottown, Lawrence County, Ohio, to John L. and Sarah C. Simpson. He lived at 1925 Buffington Avenue, Huntington, and was married to Minnie Simpson. He entered service on June 28th, 1918, and was sent to Camp Lee, Virginia, for training, where he was assigned to Company No. 57 of the 15th Provisional Training Battalion, 155th Depot Brigade at Camp Lee. He was assigned as a Private, serial number 3635657, in France to Company A of the II Corps School Detachment Battalion. He was mentioned in a newspaper article about his brother's death:
HUNTINGTON YANK DIES OF INFLUENZA
Dolphus [sic] Simpson Dead in Training Cantonment at Camp Meade, Md.
Another Huntington soldier boy who has fallen a victim of the Spanish influenza is Dolphus Simpson, son of Mr. and Mrs. John Simpson, 520 Twentieth street. A message was received by the parents and young wife Saturday night from Camp Meade informing them to his serious illness. Later another message was received stating he was dead.
The body is expected to arrive here for burial, but it is not known just when it will reach the city. The wife, Mrs. Margaret Simpson, lives at 244 West Fifth avenue. The remains will be taken to her home where the funeral will be held. The dead soldier was twenty-seven, and had been at Camp Meade but three months.
The Simpsons have another son in the service, Harry Simpson, who landed in France September 8. As yet they have not received any letters from him since he landed. The family denies they had received a message stating that this boy had been gassed, as such rumor was being circulated.
However, two of their younger children, Berkley and Mildred, are ill with the epidemic that caused the death of the older brother. The third son, Frank, who was reported to be ill in a camp also, has not yet been called to service. He was discharged from the national guard after having served on the Mexican border on account of losing the sight of one eye. However, he was placed in the limited service, and is expecting to be called. Mrs. Simpson's nephew Edgar Callicoat was a recent victim of the disease at Camp Sherman.
 – Huntington Advertiser, October 8th, 1918
Harry died of pneumonia in France on October 6th, 1918, and was buried in AEF Cemetery No. 454.
SECOND SON DIES IN ARMY HOSPITAL
Harry Simpson Dies of Pneumonia in France – Adolphus Died Recently at Camp Lee
One Huntington woman has sacrificed two sons on the altar of her country. This is Mrs. Minnie Simpson, 520 Twentieth street, who has just received news of the death of her son, Harry Simpson, 26, who succumbed to pneumonia in France. The other son, Adolphus Simpson, died of pneumonia at Camp Lee about two months ago….
 – Huntington Herald-Dispatch, December 5th, 1918
His remains were later reburied in St. Mihiel American Cemetery.
[From In the Service of Their Country - used with permission of the author]
Sources
Woodard, Benjamin. In the Service of Their Country: The Story of the Soldiers from Cabell County, West Virginia, Who Gave the Ultimate Sacrifice in the Great War. Sixth Printing. Benjamin Woodard - Lulu, 2019.
Image Sources
Honor Roll of Cabell County, W.Va. - Author's Picture (Benjamin Woodard)

Additional Information