Saint Joseph Catholic Church
Introduction
Saint Joseph Catholic Church located in Jasper is one of the tallest buildings in Dubois County. The church has served the local Catholic community for close 150 years and was originally set up by the German Catholic immigrants that initially settled in the area. The church is listed both on the National and State Register of Historic places.
Images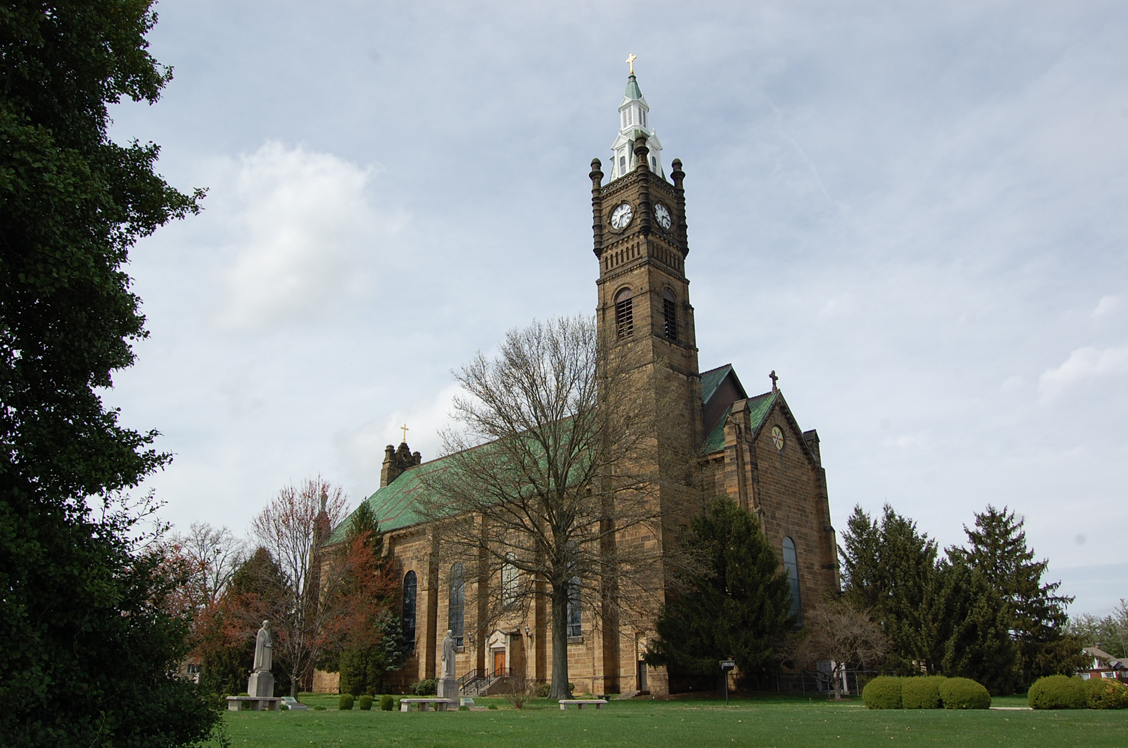 Backstory and Context
Saint Joseph Catholic Church is located in Jasper, Indiana. The original parish and church were set up by German Catholic immigrants, and the original church was completed in 1840-1841. The German Catholic immigrants were led by a Croatian missionary priest named Joseph Kundek.[1] The present day church was built under the leadership of Father Fidelis Maute, and the church was completed in 1880. The Swiss stained glass windows were later added in 1898. Under the leadership of Father Basil Heusler the tower was completed in 1904, and currently stands at 235 ft. The tower also contains four bells that can be heard for miles.[2] The church underwent renovations in 1954, and the renovations consisted of the walls and columns being stripped of plaster and replaced with a sandstone veneer. The South Lawn contains a cross that was originally completed in 1848, and it is said that it was the result of a vow that was made by the German immigrants during a storm during the voyage to the United States.[3]
One of the things that makes Saint Joseph Church so special is it meaning to the local community, and it's parishinors. The Churches longevity can be contributed the dedication of its original founders, and their descendants many of whom still attend the church until this day. The Catholic community is still very active in Jasper, and it's not a surprise to see hundreds of people at 8:30 A. M. Mass on Sunday mornings. The dedication of the German Americans in Dubois towards the Catholic Church can be further highlighted by the speed outwards once the population began to outgrow Saint Joseph Catholic Church, and began to head south.
[1](Indiana Division of Historic Preservation and Archelology 2019)Saint Joseph Catholic Church, 2020
[2] Saint Joseph Catholic Church, 2020
[3] Saint Joseph Catholic Church, 2020
Sources
1.)Saint Joseph Catholic Church. 2020. Saint Joseph Catholic Church. 4 7.
https://saintjosephjasper.org/our-heritage.
Neal, Candy. City's 'mother church' makes History, duboiscountyherald.com. December 7th 2012. Accessed May 4th 2020. https://duboiscountyherald.com/b/citys-mother-church-marks-history.