The Thomas Singleton Round Barn
Introduction
The Thomas Singleton Barn, built in 1908, is one of only 73 remaining classical barns that was built in the round design. These vast round barns were once common throughout Indiana, with a total of 219 known round barns having been documented. This large round barn has been in the Barber's family for four generations.
Images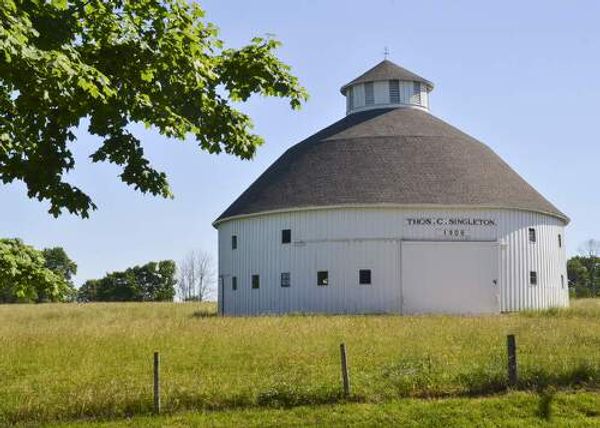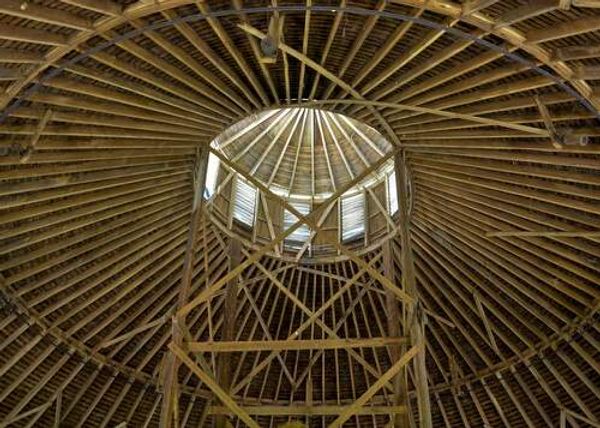 Backstory and Context
Most of the round barns that were constructed took advantage of what might now be called an "open floor plan." Without a need for low-hanging trusses or posts to support the roof, because the round shape allowed the structure to support itself, all of the weight from the exterior and interior walls as well as the roof pushing towards the center of the structure. This large barn dates back to 1908 when the grandfather of the grandfather of current owner Tony Barber delivered the lumber and began to cut and assemble this barn.
The Barber family almost lost possession of this barn in 2003, when Cindy Barns grandmother passed away and someone else almost purchased the property. Fate intervened, and the Barbers were able to reclaim the family property.
Sources
Fater, Tori, and Evansville Courier & Press. "Still around: Family Devoted to Historic Barn." indianabarns. Historic Barns | Indiana Barn Foundation, August 21, 2017. http://www.indianabarns.org/single-post/2017/08/20/Still-around-Family-devoted-to-historic-barn.
Additional Information