Milo Miller Store
Introduction
Built in 1867, this building is the oldest remaining commercial building in Saranac Lake. Until 1890, this three story, wood-frame building was the home of Miller's Store, a general merchandise store. For the next 43 years it was the location of A. Goldsmith and Son Drygoods. Charles H. Goldsmith took over the business from his father and then bought the building from the Milo B. Miller Estate in December, 1921. It was theirs until June, 1945. Since then, the Miller Store building has housed a variety of businesses and has had six owners, including E.L. Finnegan's Shoes (1940s); Western Auto (1960s - 1970s); Journey's End; Snuffy's Pub and Owl's Nest Pizza (1990- present).
Images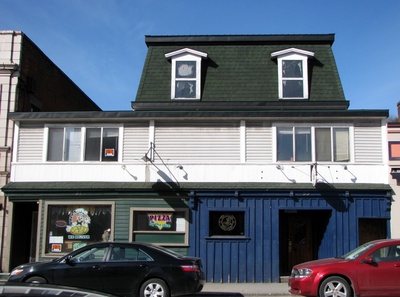 Milo Miller Store (undated)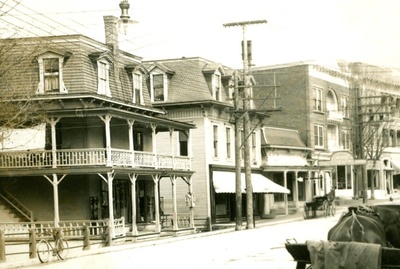 Sources
Gallos , Philip. Milo Miller Store, Historic Saranac Lake Local Wiki. Accessed April 6th 2020. https://localwiki.org/hsl/Milo_Miller_Store.