Tousley Storage Building
Introduction
In 1924, the Milo Miller Estates constructed the Tousley Building. The first use of the building was as Vern Carr's parking garage and Dodge sales agency. There is a freight elevator in the building that has a capacity of 7425 pounds. Made by the Warsaw Elevator Co. of Warsaw, N.Y., it is large enough to carry two automobiles side by side. Until the early 1950s, the old State Conservation Department's District offices occupied the second floor office space. Of the two storefronts, the southern one has held a liquor store since right after prohibition. This was owned and operated by Henry Tousley's son, Frederick, until his death c. 1954, and continued under the name "Tousley Liquors". In about 1940, the Miller Estate opened the Adirondack Storage Vaults in the vast second floor space behind the offices. This was a refrigerated cold-storage vault for furs. Until around 1960, when Lincoln opened their Iron Mountain facility south of Hudson, New York, the vaults of the Tousley Building held microfilmed copies of all the valuable records of most of the major oil companies in the United States, the New York Stock Exchange and many of the largest stock brokerage firms, as well as many of the nation's big banks and insurance companies, not to mention shipping companies, mining companies and numerous corporations holding large Pentagon contracts. To this day, the building is used for storage and contains a liquor store.
Images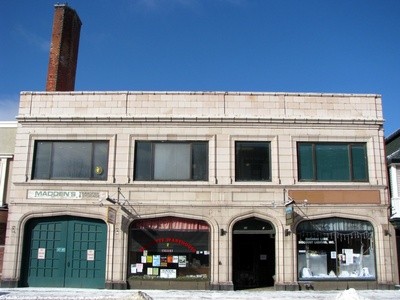 Tousley Storage Building c. 1927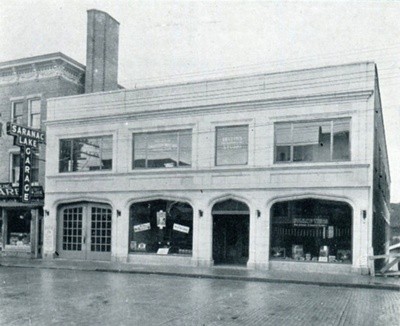 Sources
Gallos, Philip . Tousley Storage Building, Historic Saranac Lake Local Wiki. Accessed April 6th 2020. https://localwiki.org/hsl/Tousley_Storage_Building.