Emsley A. Laney High School
Introduction
Legendary basketball player turned businessman Michael Jeffrey Jordan was born on February 17, 1963. Jordan attended Emsley A. Laney High School. He tried out for the varsity team as a sophomore and was cut as he was deemed too short. In 1978, Michael Jordan along with his classmates, tried out for the varsity basketball team. There were 15 roster spots. Jordan was a then a 15-year-old sophomore who was just 5'10" and could not dunk yet, did not get one. His close friend, 6'7'' sophomore Leroy Smith, did. The team was in need of length which is why Leroy was chosen. Jordan was embarrassed by this, so he went home, locked himself in his room and cried. He played junior varsity that year and had a growth spurt. He made varsity by his junior year.
Images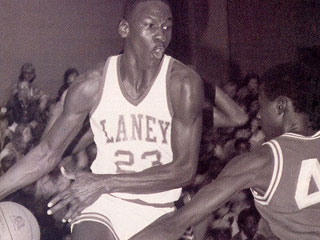 Michael at Emsley A. Laney High School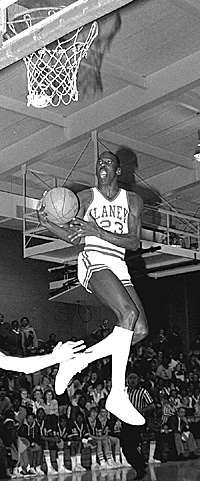 Jordan and his high school coach Clifton "Pop" Herring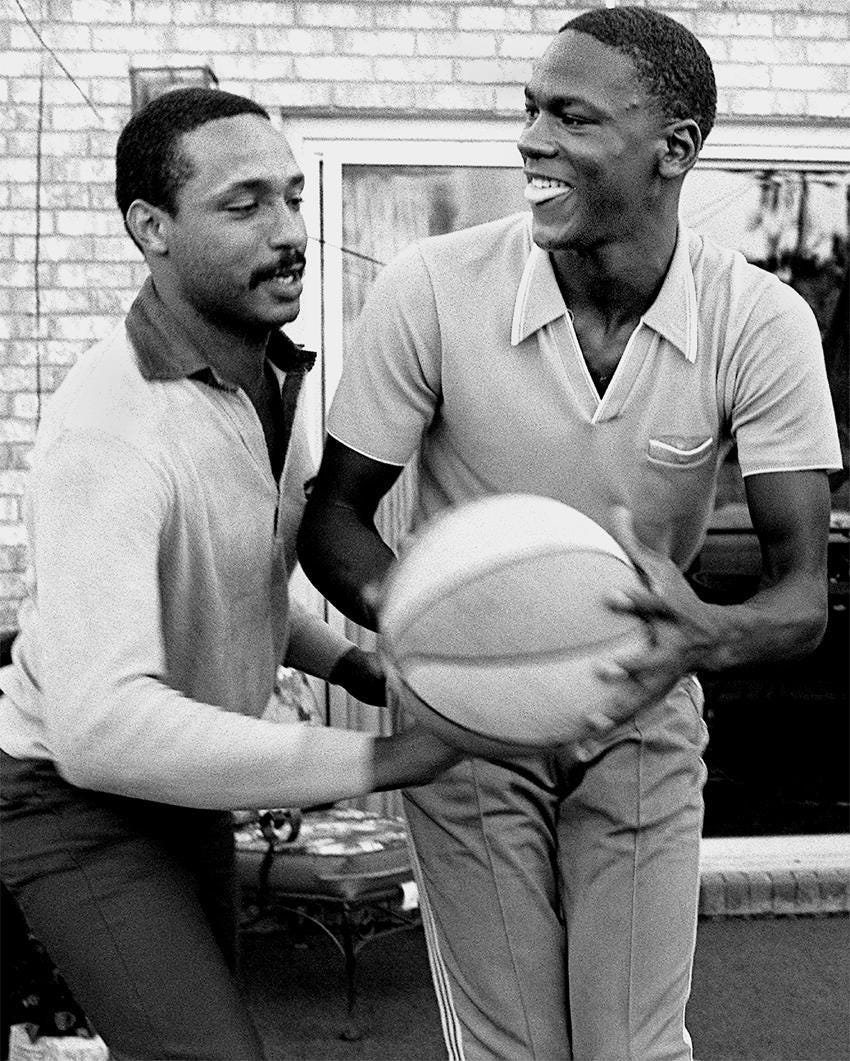 As a sophomore, Michael was cut from the varisty team and did j.v. that year.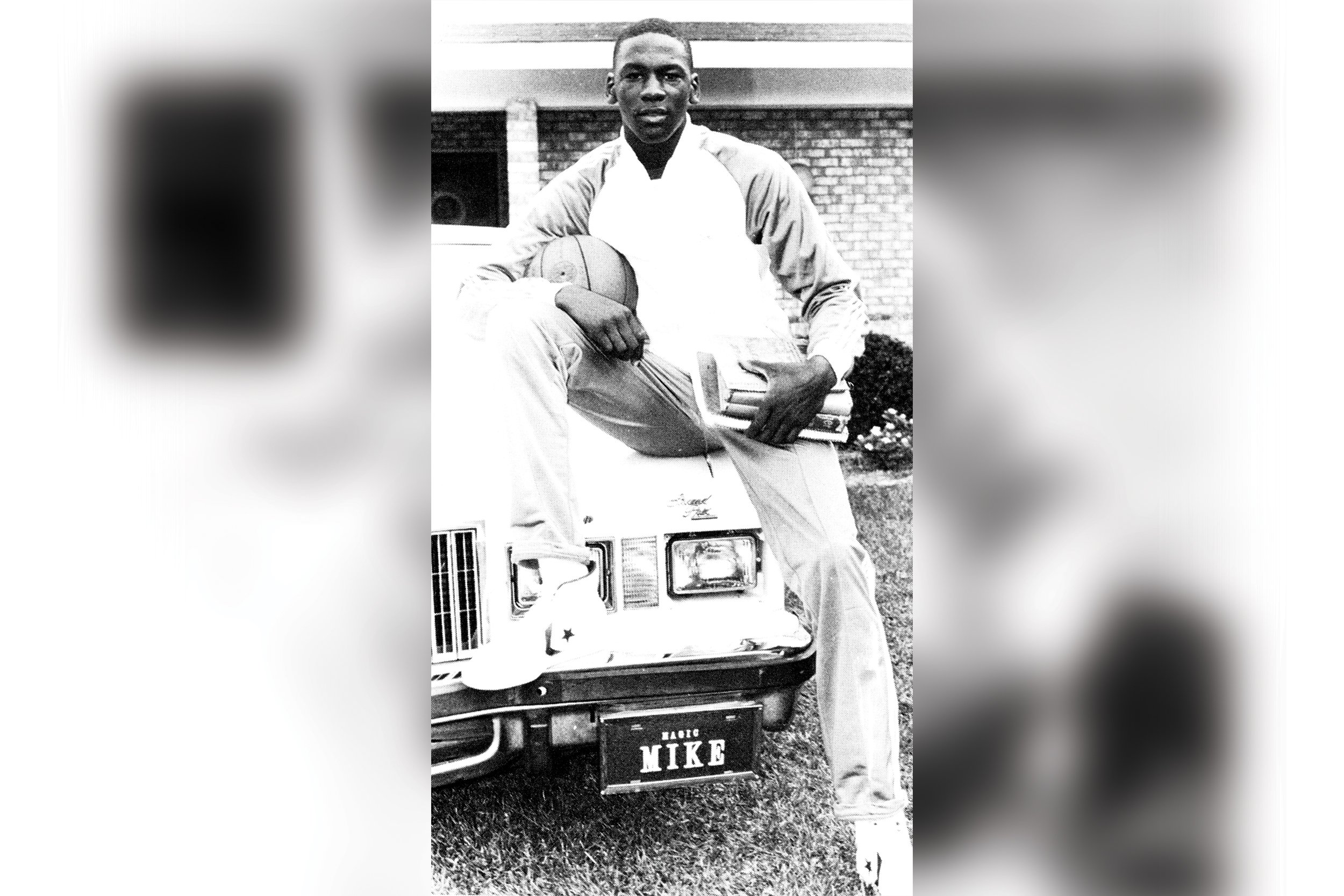 Backstory and Context
When Jordan got cut, he used this as motivation. He refused to give upon himself and he picked himself up and turned the cut into a great work ethic. Getting cut let Jordan know he would keep going and that he made sure he stepped up his game. Michael would practice before school, after school and during the summer. Jordan, had a chip on his shoulder and used this to his advantage, spent his sophomore year as the star of the junior varsity team. He tallied up multiple 40-point games and attracted crowds that were not known common for a JV affair.
The summer leading into his junior year, Jordan began to work even harder. In 1979 he grew 4 inches and worked out consistently. That year he made the varsity squad and instantly the teams best player. Despite having secured his spot on the team, Jordan's work ethic didn't drop off. During his junior year, he averaged over 25 points per game as his 1st year as a varsity player. His senior year he averaged a triple-double this includes 26.8 points per game, 11.6 rebounds and 10.1 assists.Doing this he led Laney High to a 19-4 record. Jordan capped off his high school career by being named a McDonald's All-American.
For his last two years of High School he played varsity and was a starter. Jordan averaged over 25 points, 12 rebounds and 5 assists a game as a varsity player. Jordan led Laney to the No. 1 state ranking his senior year, but his team fell short in a conference championship game to Rival school New Hanover to a score of 56-52. He became a McDonald's All-American his senior year. He was then recruited by the University of North Carolina. Jordan's childhood upbringings and High school career showed his start to his illustrious career.
Sources
Gordon, Jeff. A Biography of Michael Jordan as a High School Basketball Player, SportsRec. December 11th 2018. Accessed April 6th 2020. https://www.sportsrec.com/7568006/a-biography-of-michael-jordan-as-a-high-school-basketball-player.
Mazique, Brian. Michael Jordan's High School Coach Exposes Another MJ Myth, Bleacher Report. January 11th 2012. Accessed April 11th 2020. https://bleacherreport.com/articles/1020151-michael-jordans-high-school-coach-exposes-another-mj-myth.
Michael Jordan's high school stats, accomplishments at Laney High, Interbasket. Accessed April 11th 2020. https://www.interbasket.net/news/michael-jordans-high-school-stats-and-accomplishments/19696/.
Additional Information