Hope Lodge - Whitemarsh Re-enactment
Introduction
The Hope Lodge is one of the finest examples of early Georgian style of architecture. In addition to the tour of the buildings on the property, each November they hold a re-enactment of the Battle of Whitemarsh. This is a re-enactment of the events that occurred from November 2 to December 11, 1777 when General George Washington and the Continental Army were encamped in the Whitemarsh Hills.
Images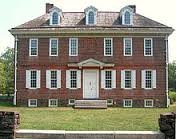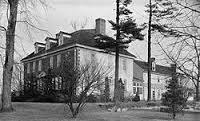 Backstory and Context
After the defeat at the Battle of Germantown, General George Washington and the Continental forces regrouped at Whitemarsh in November 1777. In early December General William Howe ordered 10,000 Royal troops to march it Whitemarsh and destroy the American force. He used the same strategy that won him victories at Long Island 1776 and at Brandywine 1777 but this time he lacked the element of surprise. An unlikely spy, a Quaker woman, warned Washington of the Redcoats movements. Washington ordered troops to reinforce their positions with trenches and obstacles. He also deployed a unit of guerrilla soldiers to disrupt the British movements. The battle lasted two days and resulted in the Royal forces retreating back to Philadelphia.
After the British retreat Washington decided that Whitemarsh was too close to the city for a long term, winter encampment. Several locations were considered such as Reading and Bethlehem but Washington settled on Valley Forge. The Continental forces began their relocation on December 11, 1777.
Today Hope Lodge holds a yearly re-enactment of the Battle of Whitemarsh. Hope Lodge was used as a hospital by General Washington's Surgeon General John Cochran and as quarters for Major General Nathanael Greene during the encampment of Whitemarsh.
Sources
http://www.ushistory.org/hope/ http://www.portal.state.pa.us/portal/server.pt/community/trails_of_history/4287/hope_lodge_(ph)/472345 http://explorepahistory.com/hmarker.php?markerId=1-A-E6
Additional Information