Barry Bonds 756th Homerun
Introduction
A little backstory of Barry Bonds. Barry Bonds born on July 24, 1964 in Riverside, California. He made history by setting the single season and career record for home runs, though he got accused of using these steroids. Bonds got convicted of lying to a grand judge and the BALCO organization. In 2015, the case was overturned. November 7th 2007, History was made in this park. On a Tuesday night the Giants were playing against the Nationals. Every single fan felt like history was going to be made tonight for Barry Bonds to break the home run record and beat Henry Aaron on the list. The stadium was jam packed with Giants fans to see if tonight was the night that it was going to happen and the fans guessed correctly. The park that this was hit in was Oracle Park.
Images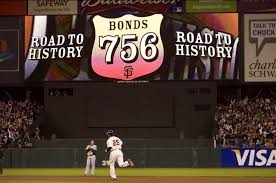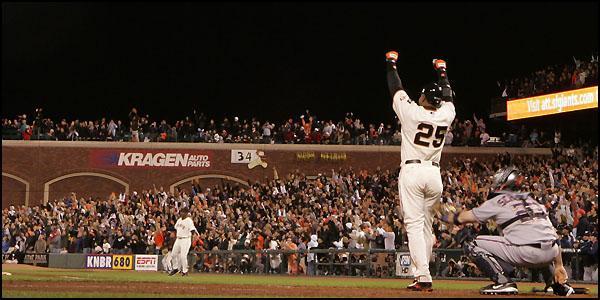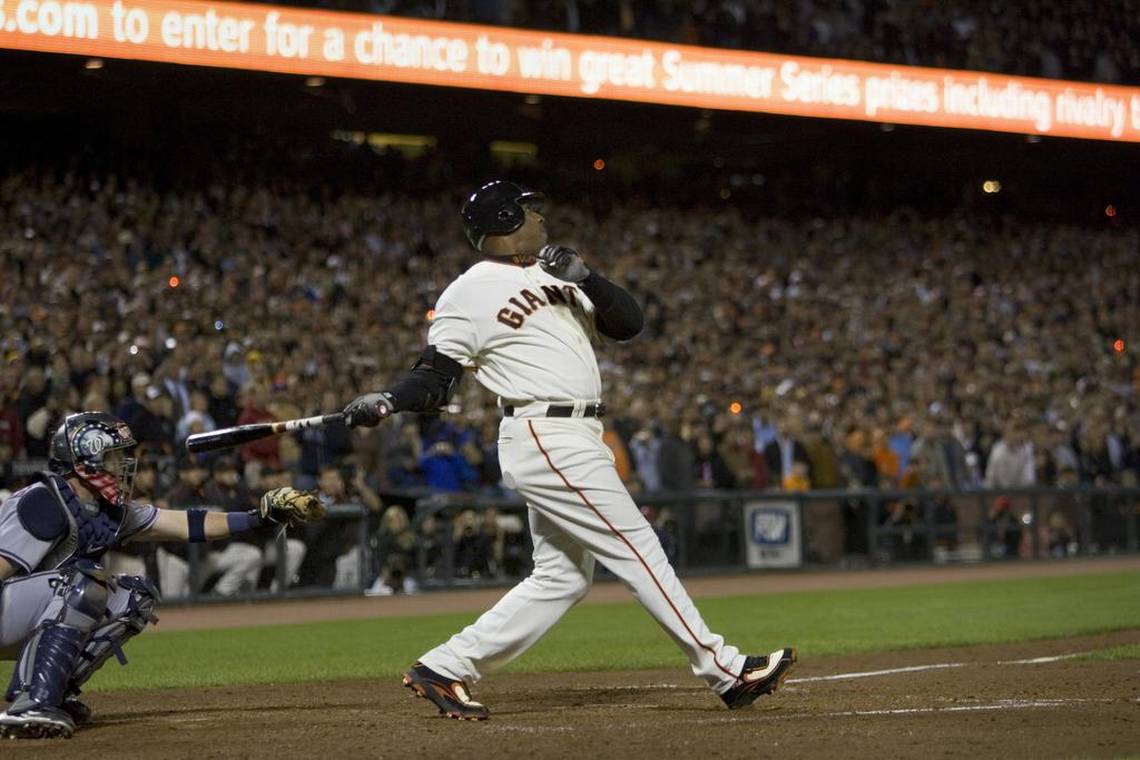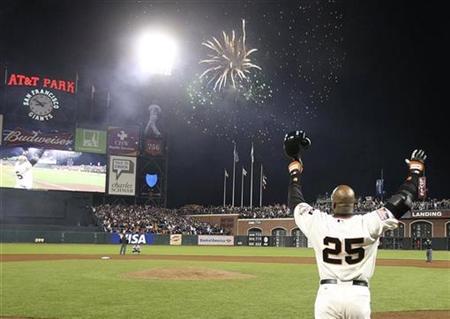 Backstory and Context
Before this game Barry Bonds hit his 755th home run three days earlier before this. It was a tied game in the top of second inning. The score was 1-1 with no outs. Barry Bonds was at a 2-1 and got the pitch and tied the great Henry Aaron for most home runs. I mean this home run is as good as the next home run to break the record but it does not beat out the record breaking home run.
In the game both teams the Nationals and the Giants were scoring and eventually it turned out to a tie midday through the game. Its a 4-4 tie in the bottom of the 5th. 1 out with Barry Bonds heading up to the plate. He gets the count eventually to 3-2 during his bat. The next pitch that the Nationals pitcher throws is right down the middle and Barry Bonds smacks it to center right field for the record breaking home run.
Is this possibly one of the best if no the best home run hitter of all time? Everyone watching in the stadium and on TV will remember the exact moment of this record being broken. And this number should not in anyway be disputed or scorned at because of it being a huge accomplishment for Barry Bonds career. From his first home run as a major to his last this is without a doubt Barry Bonds biggest home run in his career. And now that he hit this 756th home run will anyone break it?
There is some controversy behind this event because of Barry Bonds using a substance he should not have. Bonds signed with the San Francisco Giants back in 1993 and would play with them for 15 years. During his 15 years he was accused of using steroids to make him hitting the ball better.
Sources
NEW KING OF SWING / Bonds' HR to center puts him at the top, SF Gate. Accessed March 27th 2020. https://www.sfgate.com/sports/article/NEW-KING-OF-SWING-Bonds-HR-to-center-puts-him-2548999.php.
Barry Bonds Biograph, Biography. April 2nd 2014. Accessed April 7th 2020. https://www.biography.com/athlete/barry-bonds.
Additional Information