Missouri State Archives
Introduction
The Missouri State Archives are located two blocks west of the State Capitol Building on West Main Street. The Archives are situated within the James C. Kirkpatrick State Information Center, across the street from the historic William Porth House (also a Clio entry). The Archives houses over 336 million pages of paper, so you're sure to find something of interest! Thousands of historical maps, census records, county records, photographs, and military records of Missourians are housed here. The Archives are open for in-person research and offer tours for schoolchildren with advance notice.There are lots of resources available through their digital collection online, too.
Images
Missouri State Archives logo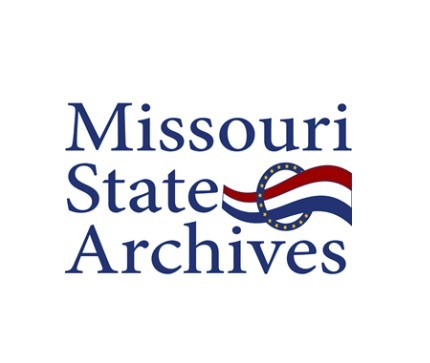 The archives are located in the James C. Kirkpatrick State Information Center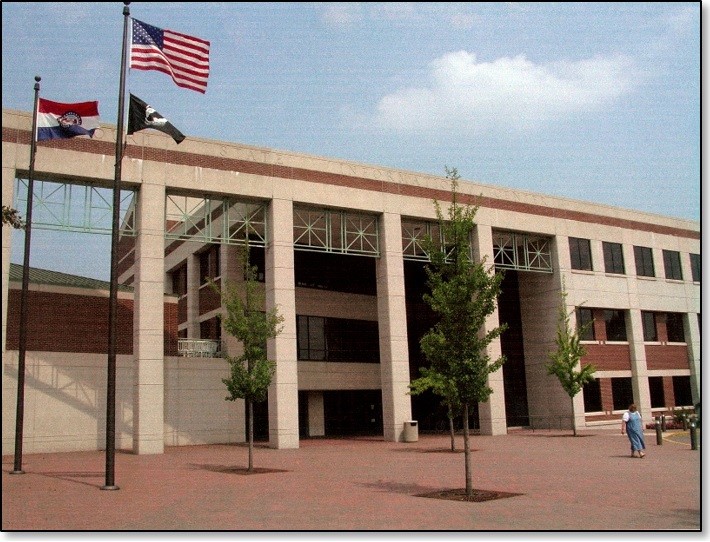 Backstory and Context
The Missouri State Archives was created by the state legislature in 1965 but holds records dating back to 1770. The Archives collects and preserves records of historical interest and makes them available to state government, the general public, and researchers.
The Archives Research Room in the Missouri State Archives is the spot for researchers to request access to items in the state's collections. First, you need to read and comply with a Research Agreement. The staff also respond to written or e-mailed requests. The collection's items are non-circulating and not open to interlibrary loan. Microfilm and certain printed works are always available in the Archives Research Room. Other items need to be requested. Advance requests are required to have something pulled for Thursday evenings, Saturdays, and holidays.
Highlights of the collections are: microfilmed records for every Missouri county, municipal records, land patents from 1831 to 1969, and soldiers' records from the War of 1812 up through World War I. Do you know of some dubious characters from the past who might have spent time in the Missouri State Prison in Jefferson City? There are records on that institution, a database of inmates received at the prison from 1836 to 1931. If they arrived after 1909, there may even be a mugshot on file.
Tours for schoolchildren are offered with advance arrangements; the Archives Alive! group performs 40-minute historical vignettes for third to fifth grade students. One of the Archives' special projects is the African American History Initiative, which aims to present the broad contributions of African Americans to the state. Another is sponsoring free workshops for genealogists. Check out the link below to the Missouri State Archives newsletter for more info.
Sources
Ashcroft, John R.. About the Missouri State Archives, Missouri State Archives. March 22nd 2020. Accessed March 24th 2020. https://www.sos.mo.gov/archives/about/about.
Family Search. Missouri State Archives, Cole County Museums and Archives. October 3rd 2019. Accessed March 28th 2020. https://www.familysearch.org/wiki/en/Missouri_State_Archives.
Missouri State Archives. Missouri State Penitentiary: 1836 - 1931, Missouri Digital Heritage. January 1st 2020. Accessed March 28th 2020. https://s1.sos.mo.gov/records/archives/archivesdb/msp/.
Image Sources
https://friendsofmsa.org/news/index.php

https://www.sos.mo.gov/archives/resources/photographs/RG005

Additional Information