Original Extant 19th Century Slave Cabin
Introduction
Standing at the Slave Cabin on the land side--This is the only remaining original slave quarter at Sotterley. One of many quarters over the centuries of slavery at Sotterley, this would have housed people who worked in or around the manor house, most likely skilled people. There were still people living in these structures in 1910, when Herbert Satterlee purchased Sotterley. This cabin was built between 1830-1850 and would have housed 9 to 12 people. The Cane family, held in slavery by Dr. Briscoe in the 19th century, most likely lived in a structure like this. This cabin has been restored and preserved by the museum over the years. Visitors can enter the cabin, (watch your step and your head) and visit the award-winning Slave Cabin Exhibit. This exhibit uses Cane family oral tradition and history passed down to Agnes Kane Callum, and other research, to tell the story of a family who preserved their culture, used their ingenuity, and resisted their enslavement. Take your time to understand and reflect. Please be respectful of your surroundings. When you are finished, please watch your head again as you go out. Once you exit the cabin you will see ahead of you a large sign. This is Sotterley's Middle Passage Marker. It tells the story of the "Generous Jenny," a slave ship that landed at Sotterley in 1720 from the West Coast of Africa with its human cargo. Sotterley is one of five middle passage sites in Maryland. Sotterley is a UNESCO Slave Route Site of Memory.
Images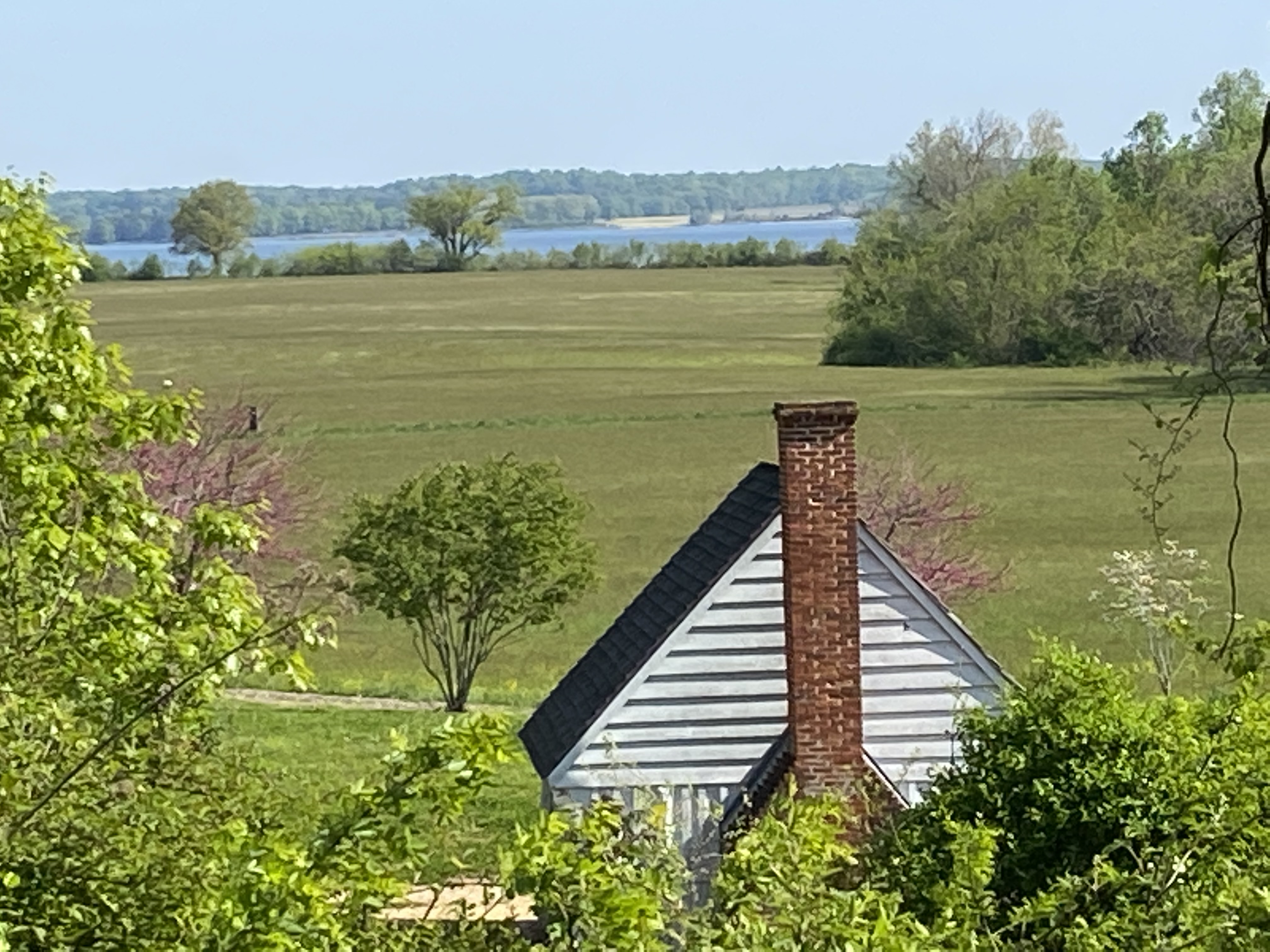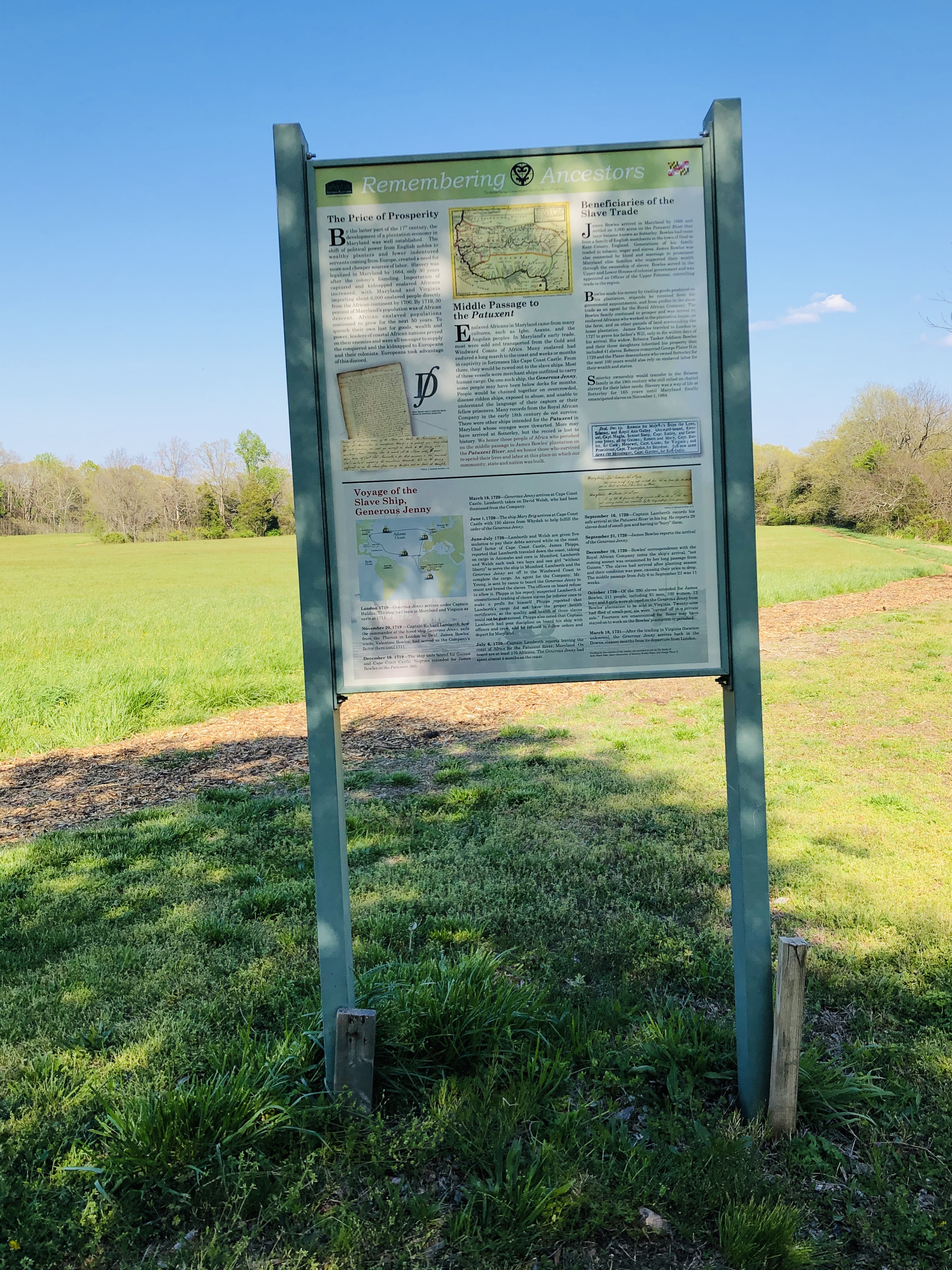 Open Slave Cabin with Manor House in Background 2017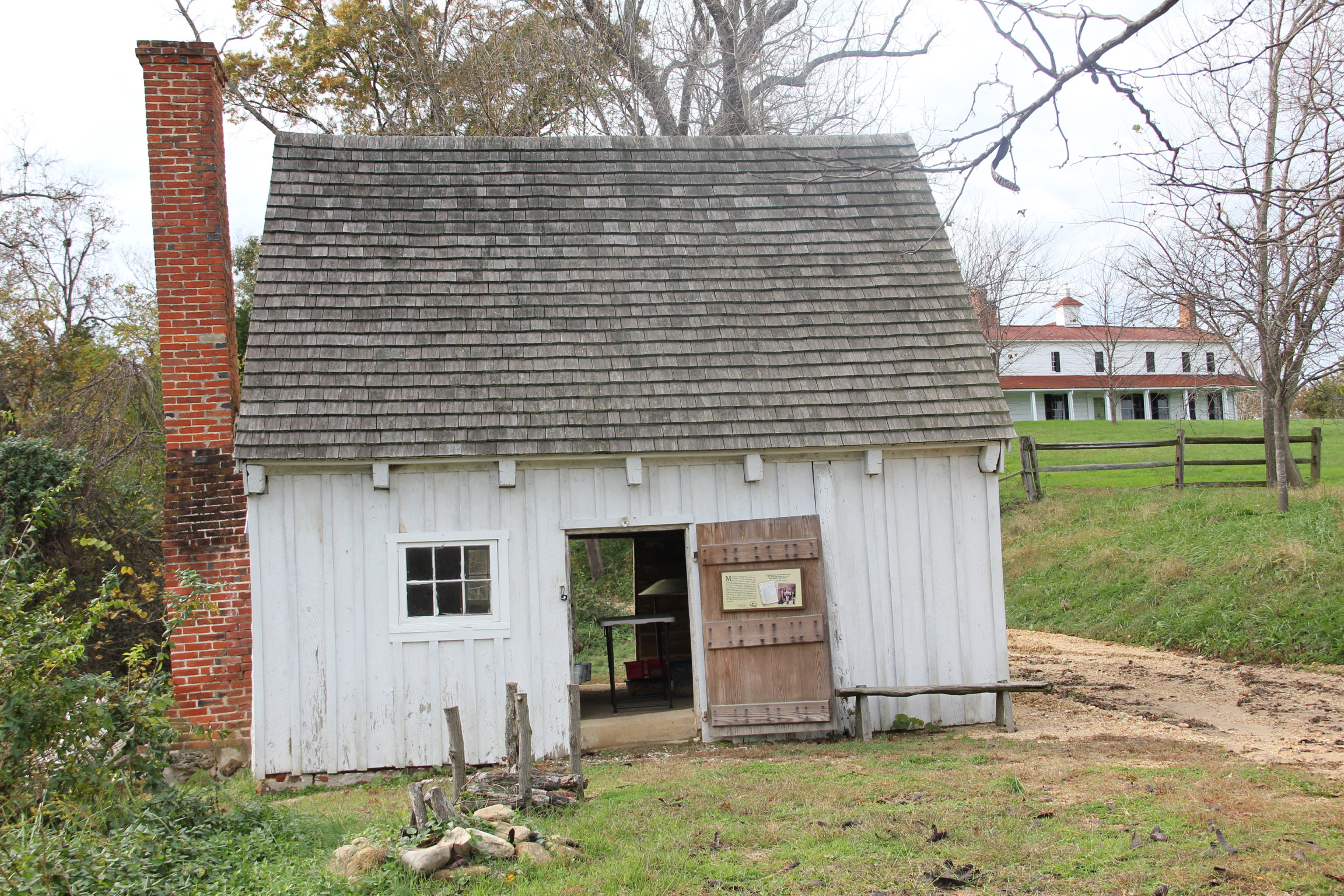 Slave Cabin in Spring (land side)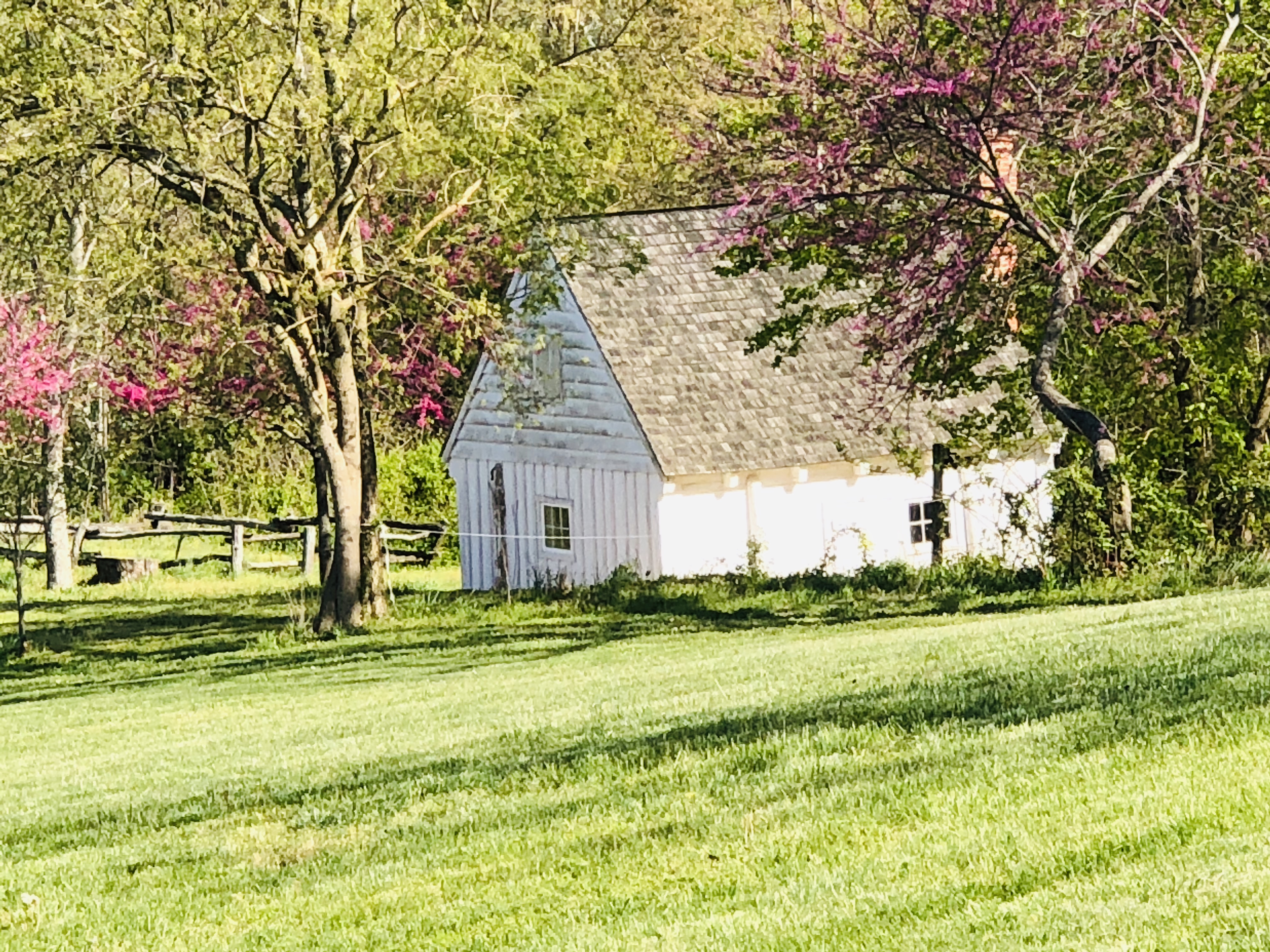 Backstory and Context
Hilary Cane (circa 1820) was the patriarch of the Cane family, son of Raphael. Hilary was not held in slavery by Dr. Briscoe, but by Chapman Billingsley, Briscoe's next-door neighbor and brother-in-law. Billingsley bought Hilary, a skilled plasterer, from the James J. Gough estate in 1848. Hilary's family members, his wife, and three of their surviving children, Ellen (Nellie), George, William Francis (Frank), were held in slavery at Sotterley by Dr. Briscoe. Mariah Cane, Hilary's wife, was purchased by Dr. Briscoe in 1849 in a private sale from the Gough estate after Mariah did not bring enough on the auction block in Leonardtown. She was a laundress and spinner. The Dr. paid $500 dollars for her. Briscoe paid for her children also. The infant son, Francis (Frank) Cane cost Briscoe $50. Mariah bore two more children at Sotterley, Henrietta (Henny), and Matilda. Mariah died and was buried at Sotterley within four years.
Hilary then married Alice Elsa Bond and they had ten children, Temperance, Alice, Sarah, unknown, Hilary, James Henry, Mary, John. Their sons Webster and Sam were born after emancipation. Alice Elsa was a laundress and spinner, and she was also held in slavery by Dr. Briscoe.
The Cane family thrived spiritually and culturally even in these impossible circumstances. In fear, in hardship, cruelty and want. On November 1, 1864, slavery was abolished in Maryland and the Cane family were freed. Opportunities for freed Blacks were almost non-existent. Freedom was not the end of hardship as emancipation did not erase the traumatic legacy of racial chattel slavery. However, the Cane family eventually earned enough working for wages that they were able to buy their own homes and farms away from Sotterley. Cane, Kane, Cain, descendants of this family can be found all over the country.
 Alice Kane Callum was a descendant of the Cane family. In the early 1970s she had traced her heritage back to Sotterley and her ancestors held in bondage. She worked tirelessly to tell their story and keep the place that they lived and survived preserved so their stories can now be told to future generations.
Sources
Callum, Agnes Kane. Kane-Butler Genealogy: history of a Black family. Baltimore, Maryland. Agnes Kane Callum, 1979.
Image Sources
Historic Sotterley

Historic Sotterley

Historic Sotterley

Historic Sotterley

Additional Information