Historic Sotterley 19th century Corn Crib Building with "Land, Lives, and Labor" exhibit
Introduction
Author-Uploaded Audio
Sotterley's Corn Crib building dates from the 1800's but has some recycled materials from the 1700's. This building was used to stack corn to keep moisture and pests from the grain. Corn, wheat, and other cereal grains were the main crops at Sotterley in the 1800's although some tobacco was still grown. Cotton was not a crop at Sotterley but was found farther south. Today, you will see displays of trades and skills used to run a farm. Native peoples once lived, hunted, and created vibrant cultures in the Tidewater region, including the land Historic Sotterley now inhabits. Before European contact and Colonial Maryland, they had thrived for thousands of years. Their presence is evident through archeological evidence and the culture and history passed down through their descendants today. People held during slavery did much of the hard labor at Sotterley. Many enslaved people were skilled Blacksmiths, carpenters, and wheelwrights, as well as skilled in animal husbandry. In the 1980's the museum converted this area to exhibit space. In 2013, Sotterley's "Land, Lives, and Labor" exhibit was developed and installed here.
Images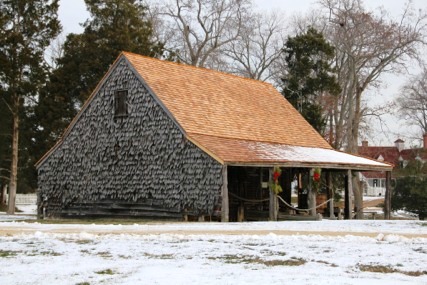 Corn Crib and Exhibit Entrance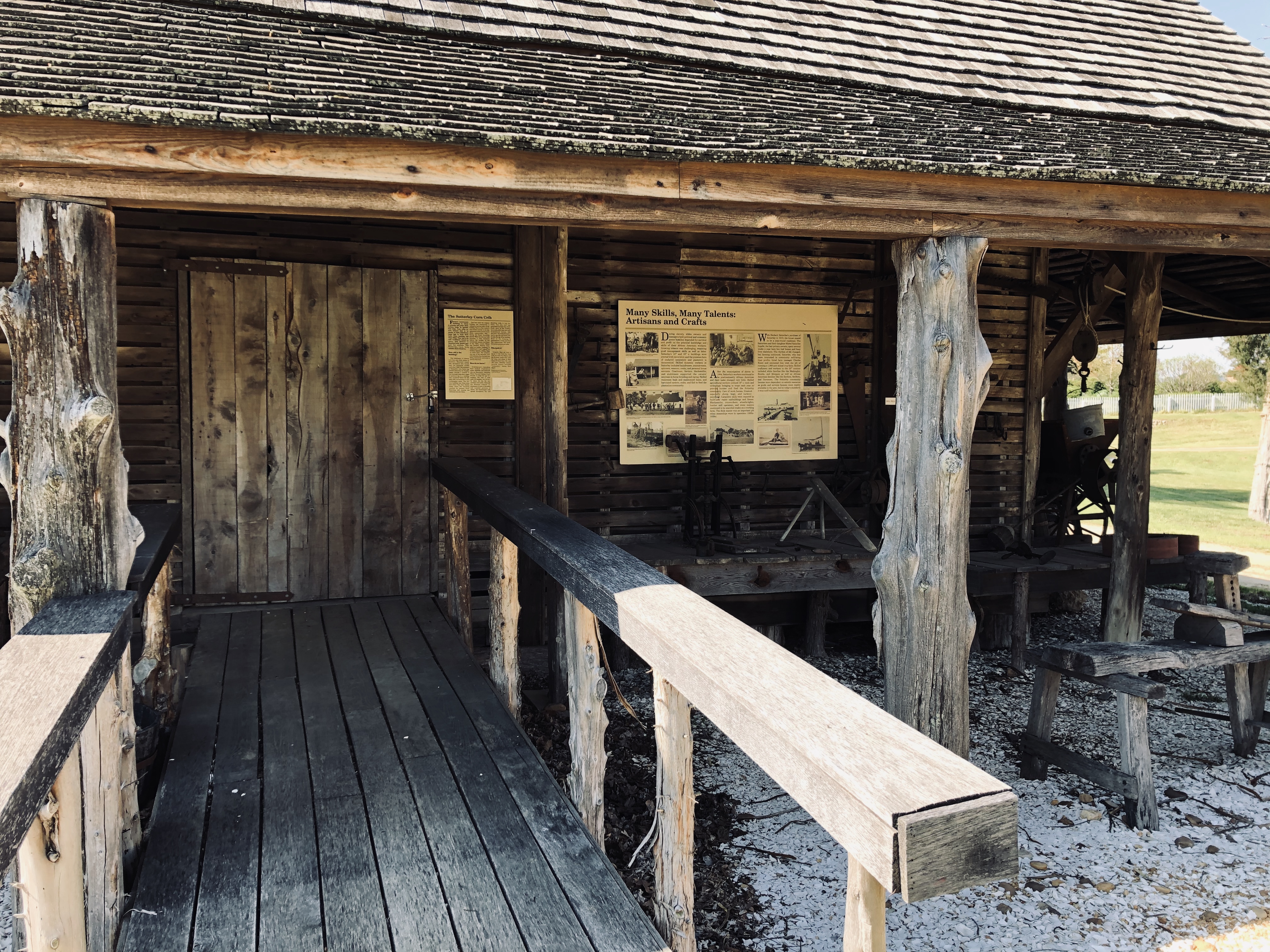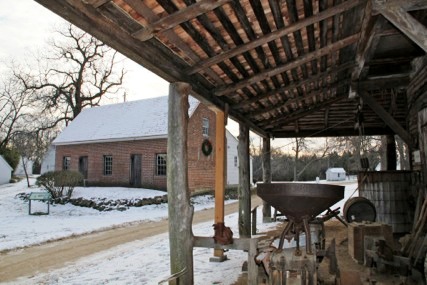 Backstory and Context
Author-Uploaded Audio
The Land, Lives, and Labor exhibit was installed in 2013. This award-winning exhibit contains the stories of people that spent their lives and labor at Sotterley both enslaved and free. Discover the land and the lives through stories, artifacts, oral histories, and primary documents. This exhibit contains a list of known enslaved at Sotterley from the trans-Atlantic slave trade to Maryland Emancipation in 1864, as well as stories from those that lived at Sotterley farm before and after it became a museum in 1960. Discover a day in the life of these people that built Sotterley and those like them that built our nation.
Additional Information