Mary Washington Monument
Introduction
Originally commissioned by President Andrew Jackson, this monument is dedicated the the memory of Mary Ball Washington, the mother of George Washington. Mary was buried in this location in 1789. The monument lays blocks away from her daughter's home, the Kenmore Plantation. The monument was originally commissioned to be built in 1833, but was not finished until 1893. The grounds were landscaped in 1937 by Italian artist Alden Hopkins.
Images
Monument as it looks today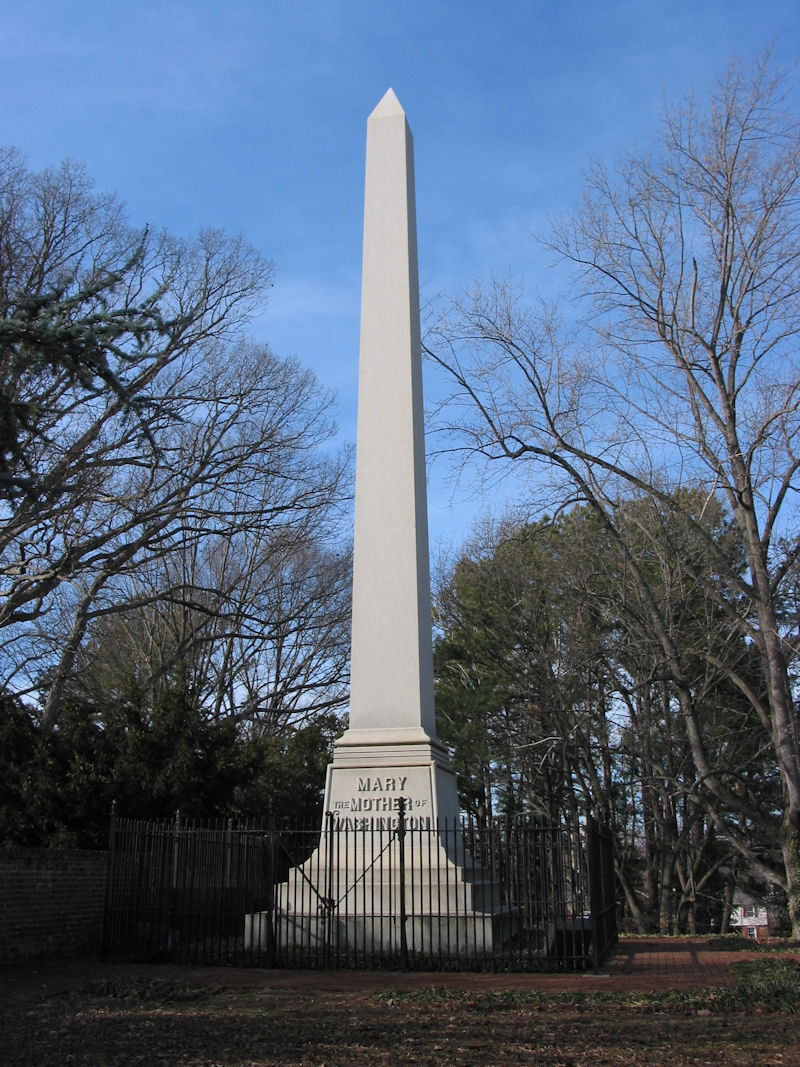 Mary Ball Washington before her death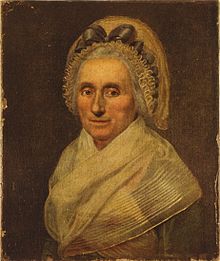 A soldier on guard over the incomplete monument in 1865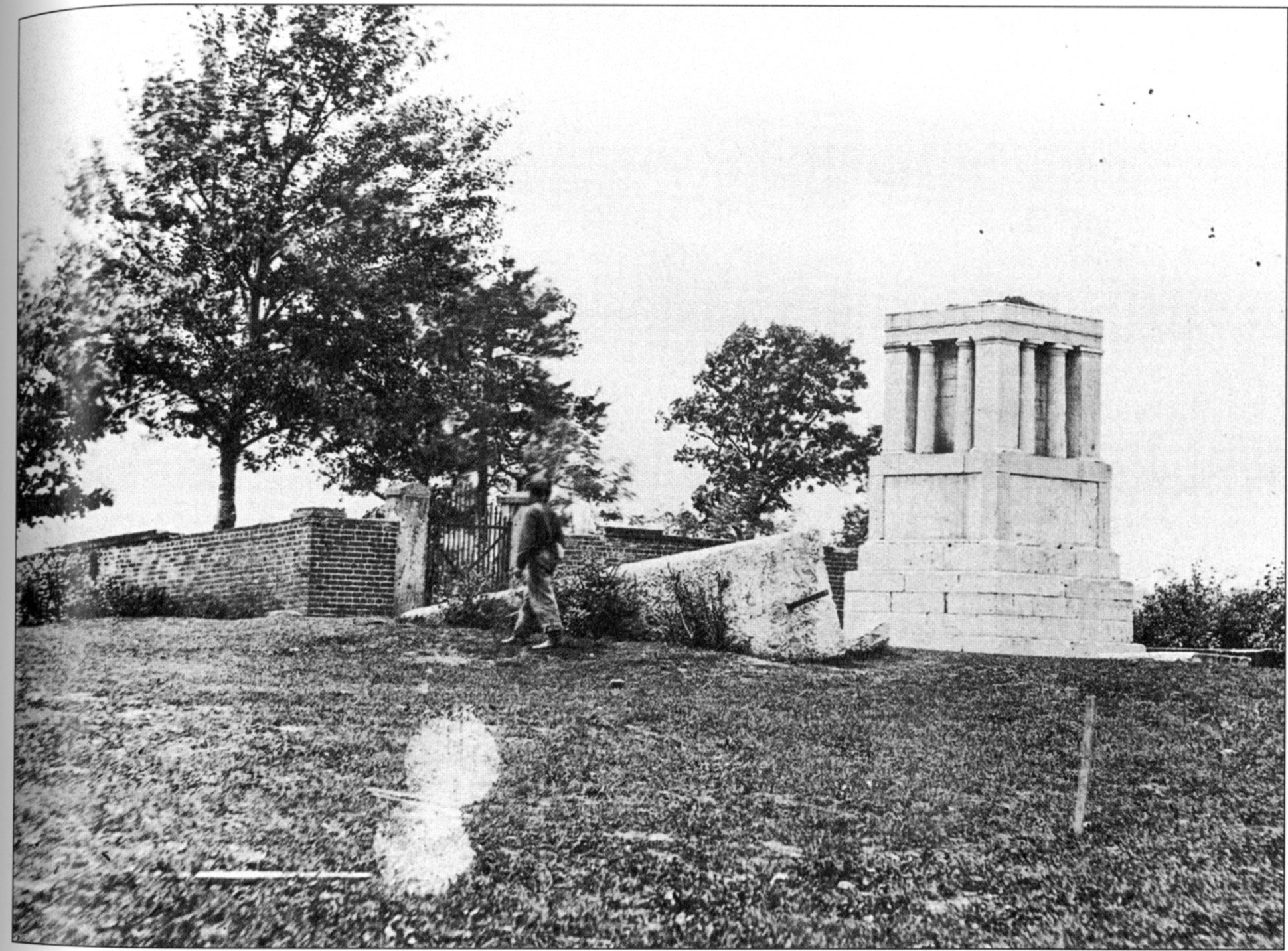 Backstory and Context
Located on Washington Avenue, the Mary Washington Monument pays homage to Mary Ball Washington, George Washington and Betty Washington Lewis's mother. Mary Washington was buried here in 1789, beside Mediation Rock. The monument is located near her daughter's house, the Kenmore Plantation.

President Andrew Jackson dedicated the first monument to the "Mother of Washington" in 1833. The monument was never completed however, after the primary donor and the contractor each died a few years later. The unfinished stone obelisk lay in pieces for the next sixty years. In response to attempts to auction off the property in 1889, the National Mary Washington Monument Association of Fredericksburg and the National Mary Washington Memorial Association were established to finish the monument. After some debate, it was decided to install an entire new obelisk, as the unassembled original had deteriorated. The new monument was completed in 1893 and rededicated by President Grover Cleveland.


In 1937, the National Mary Washington Monument Association of Fredericksburg approached the Garden Club of Virginia to request that they landscape the grounds of the monument.The garden club commissioned Alden Hopkins, a recipient of the Garden Club of America's fellowship to the American Academy in Rome, to create a plan. At first, the association built brick walls and steps to make the monument look like more of a unit. As for the landscaping, Hopkins said he wanted "a dignified setting for the Monument, attractive in any season with atmosphere, a feeling that it is surrounded by plants that belong because they are native [to Virginia] and of Mary Washington's time." He chose the flowers and trees that "will take the least amount of care and attention and do best if undisturbed, yet will give a fine effect in color of foliage, scent, flower or old time atmosphere."

Sources
Randall, Willard Stearne. George Washington: A Life (1997). New York: Henry Holt and Company, Inc. page 440.
Additional Information