St. Albans Main Street Historic District
Introduction
St. Albans Main Street Historic District is a small part of the town of St. Albans, West Virginia with shops and restaurants. It was added to the National Register in 2000, and it contains 22 structures dating back to 1906, when two fires destroyed some of downtown St. Albans.
Images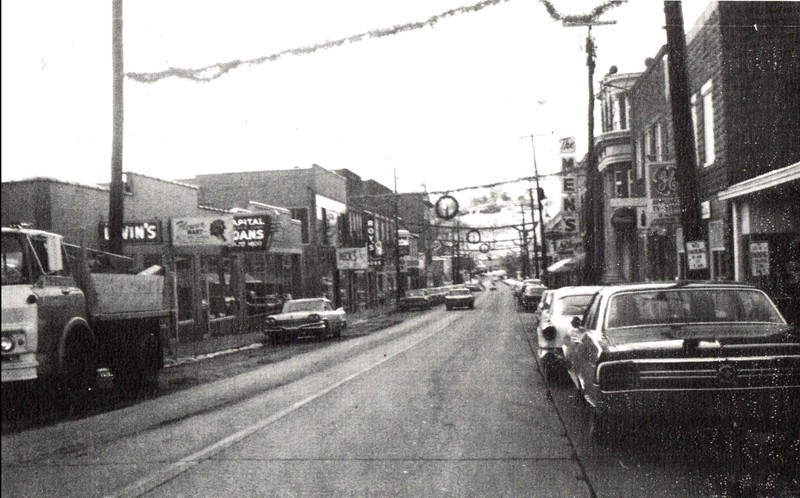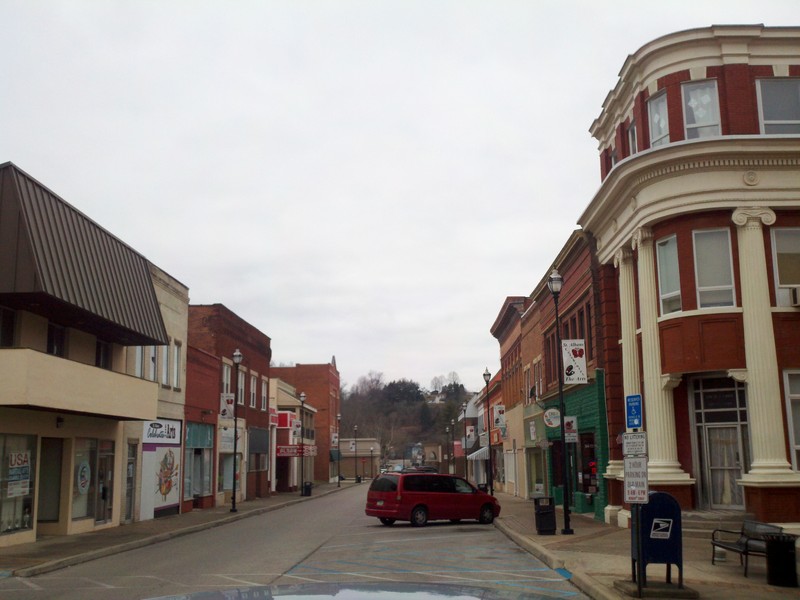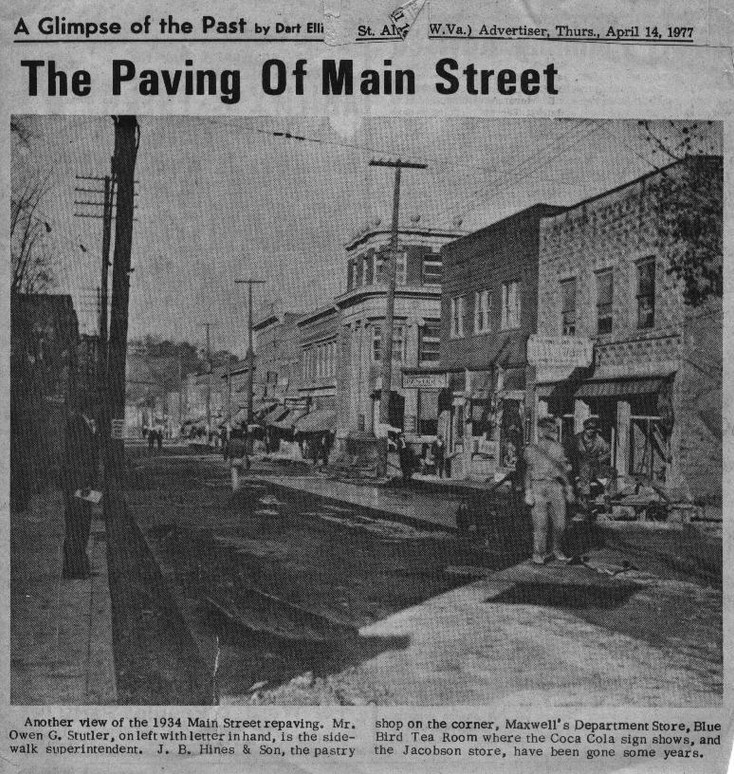 Main Street - 1904. 2 years before a fire destroyed all of Main St.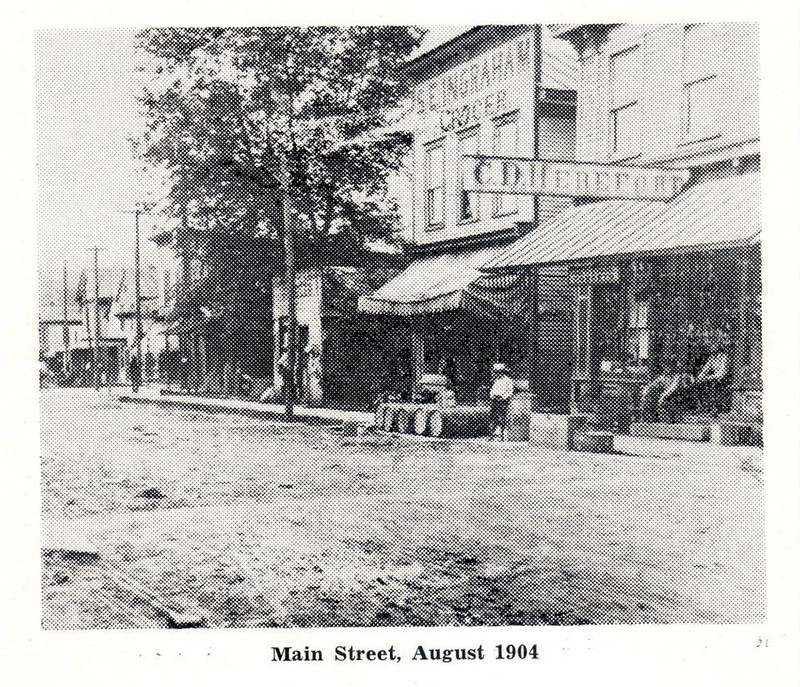 Backstory and Context
Main Street St. Albans was a growing and thriving business district in the early 1900s. The new Coal River and Western Railroad were built in 1906, the thriving lumber business had numerous sawmills in town, and the coal trains passed through town daily. The Midland Trail (U.S. Rt 60) also went down Main Street St. Albans.
St. Albans downtown was at the center of an important transportation corridor. It was quickly rebuilt after the disastrous fires of 1906 which destroyed some of the downtown areas. These rebuilt structures were designed by Walter F. Martens, who built the West Virginia Governor's Mansion. The new brick buildings that replaced the frame buildings included two banks, a furniture store, two lodges, and a general mercantile store. Later a theater and drug store, as well as several clothing stores, a hotel, churches, and several specialty shops were put on Main Street. The people of St. Albans rebuilt their town in a manner that reflected its newfound prosperity. 
Today, there are many shops and restaurants on Main Street including a flower shop, Shucker's Seafood, The Café, hair salons, Little Bit of Heaven Cupcake Shop, and the Alban Theater. Locally produced plays, music, and other entertainment are performed at the Alban Theater and coffee shops on Main Street.
Sources
National Register of Historic Places form, St. Albans Historical Society
St. Albans Main St. Historic District , St. Albans History. Accessed November 27th 2019. http://www.stalbanshistory.com/MainStreet.html.
National Register of Historic Places St. Albans Main St. Historic District , WV Culture. Accessed November 27th 2019. http://www.wvculture.org/shpo/nr/pdf/kanawha/00001315.pdf.
Additional Information