Berkeley City Club
Introduction
Author-Uploaded Audio
The Berkeley City Club was designed in 1927 as a women's center for social, philanthropic, and cultural activities and events. When it opened in 1930, it was originally known as the "Berkeley Women's City Club," with a membership of over 4,500 women. In 1963, its membership became open to both women and men. With its elegant architecture, designed by the San Francisco architect Julia Morgan, the building also became known as "The Castle," "The Little Castle," or as simply, "The Club." Today, it currently serves as a hotel, fine dining restaurant, and private social club. It is also a rental venue for cultural, social, and business events. The Berkeley City Club became part of the Historic Hotels of America in 2010.
Images
Berkeley City Club exterior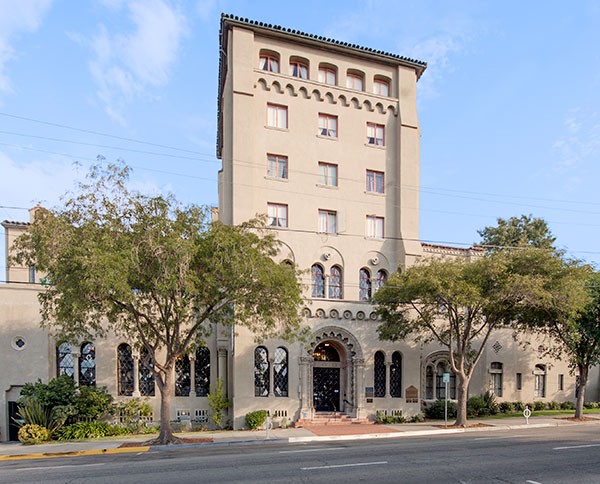 Berkeley Women's City Club postcard (ca. 1931)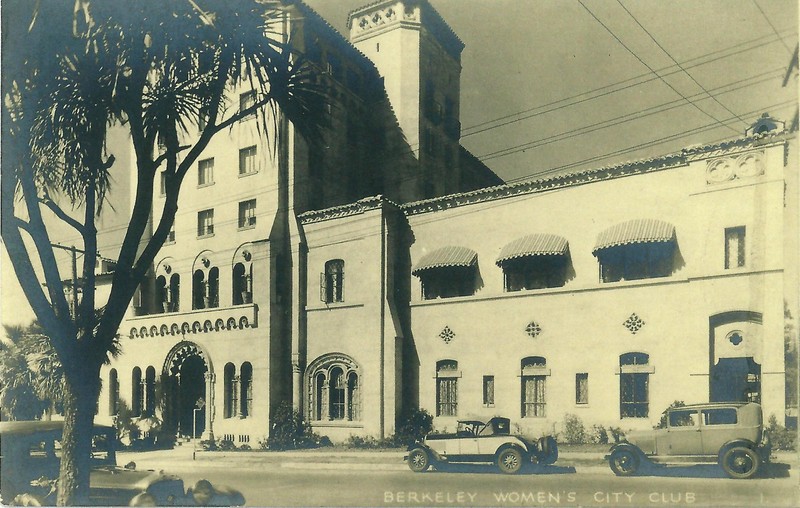 Berkeley City Club exterior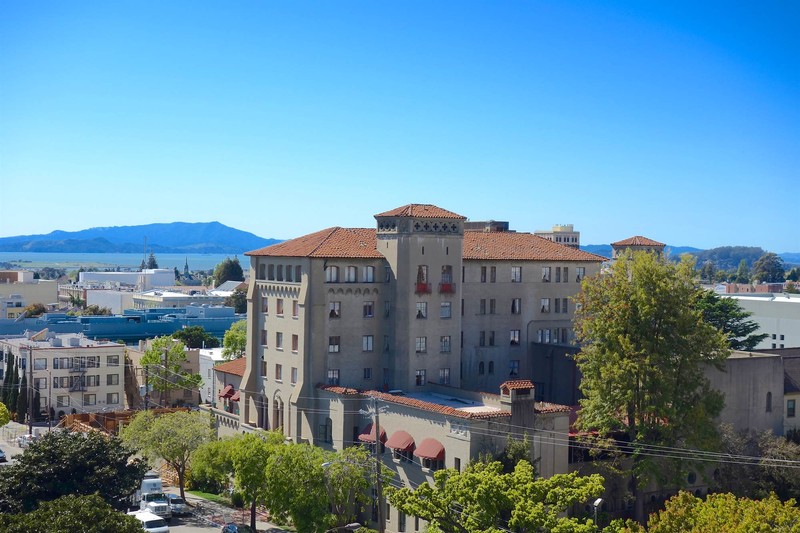 Berkeley City Club interior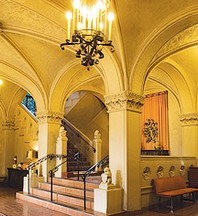 Berkeley City Club, c. 1930s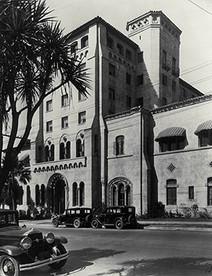 Sketch of the Berkeley City Club (1930)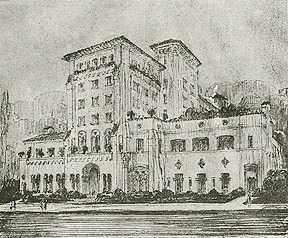 The Plunge Pool at the Berkeley City Club, c. 1930s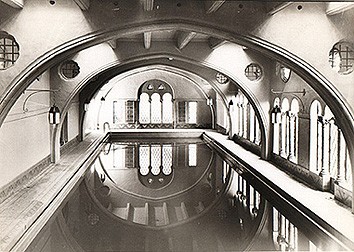 The swimming pool at the Berkeley City Club today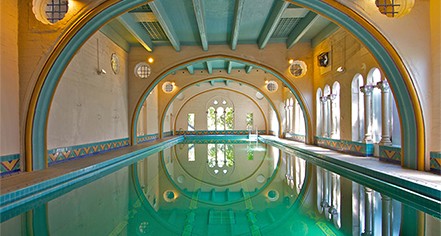 East courtyard looking towards an enclosed loggia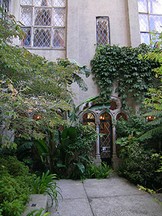 Open loggia and west courtyard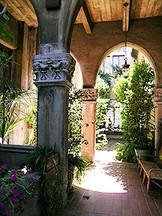 Interior of the now enclosed loggia on the east side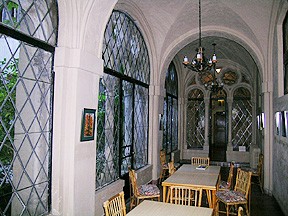 Photograph showing the previously open loggia as it appeared in the 1930s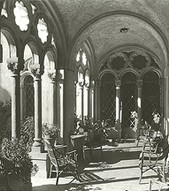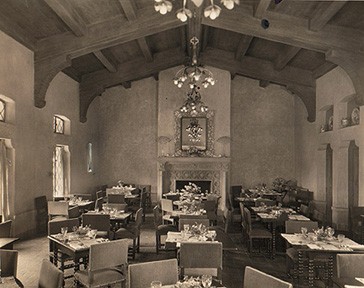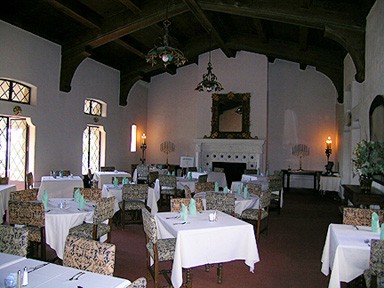 Julia Morgan photo (1890)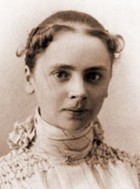 Julia Morgan passport photo (1899)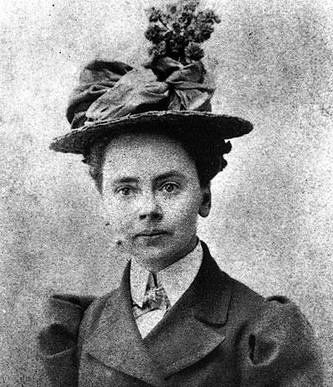 Julia Morgan drawing for Berkeley Women's City Club (c. 1928)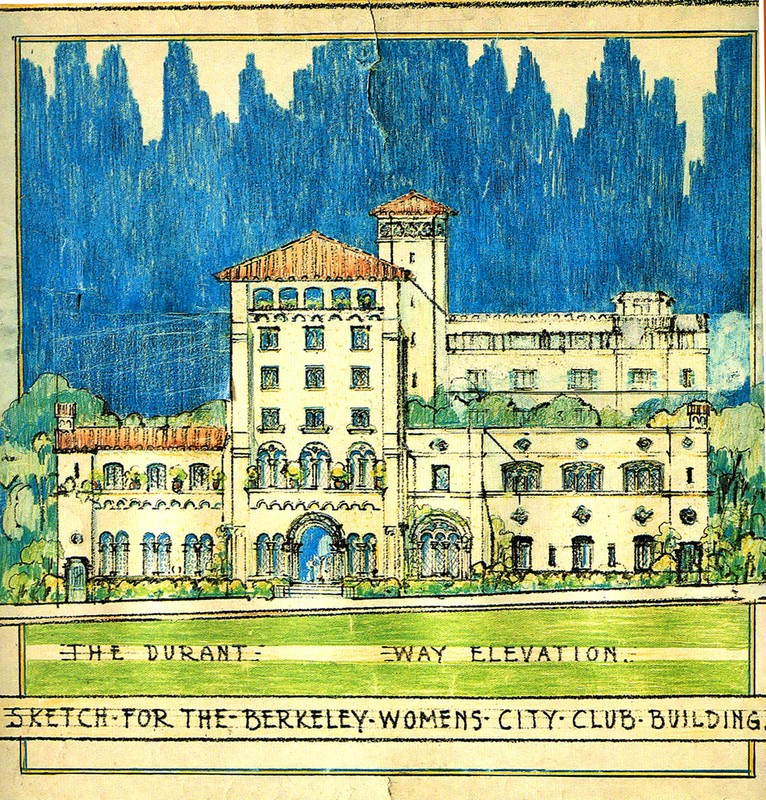 Backstory and Context
Author-Uploaded Audio
Julia Morgan (1872 - 1957) was an early twentieth century San Francisco-based architect. Some of Morgan's most well-known architectural designs, such as the Berkeley City Club building, reflected the Beaux Arts architectural movement as it reached California. This design style was based on an aesthetic that emerged from the Ecole des Beaux Arts in Paris, where Morgan began studying in 1896. Morgan had arrived in Paris after graduating from the University of California at Berkeley in 1894 with a degree in Civil Engineering. During her time as a student at the University of California, Morgan also trained under the prominent Berkeley architect, Bernard Maybeck, who encouraged her to pursue an architectural career and to study in Paris. It was highly unusual at the time for a woman to gain entrance to study architecture at the Ecole des Beaux Arts. However, Morgan did so after initially being rejected twice by the prestigious school, ultimately going on to win accolades and achieve great success.
Upon completing her studies in Paris, Morgan returned to the U.S. and began to work under the renowned Berkeley architect, John Galen Howard. In 1904, Morgan then opened her own private architectural firm in San Francisco. In addition, she also became the first female architect to be licensed by the state of California. Throughout her career, which spanned several decades, Morgan designed hundreds of buildings, many of which still stand today. These include civic and cultural buildings, university buildings, and private homes. Her work showed an impressive versatility, which ranged from her designs of ornate Beaux Arts structures to rustic Shingle-style homes.
In 1927, Morgan was commissioned by a group of Berkeley women to create a new building downtown, which could be used as the headquarters of a women's "activity club." The project was financed entirely by the women themselves as a space for their social gatherings and their civic, philanthropic, cultural, and athletic activities. When the building was completed in 1930, it stood six stories tall, with an elegant lobby, an athletic "plunge pool," and charming open air loggias and landscaped courtyards. The second floor featured a members' lounge as well as a members' dining room, a large auditorium or ballroom for special events, as well as a card-playing room, and additional private dining rooms. The third through sixth floors featured living quarters, which could be rented out as residences by members of the club and their guests.
With Morgan's previous training as a civil engineer and as an architect, she designed an exceptional building with concrete ceilings made to resemble wood and steel support beams hidden behind the walls of the Mediterranean design, which combined Romanesque, Gothic, and Moorish elements. In addition to designing a structurally-sound building and attending to every architectural and stylistic nuance in the overall design, Morgan also attended to many aspects of the interior decoration, including fireplaces, furniture, and lighting fixtures. It is said that she even selected the dishes.
In addition to the Berkeley City Club, which was nicknamed locally "The Little Castle," Morgan's best known commission was the Hearst Castle in San Simeon, California. She designed this private residence for the publishing magnate, William Randolph Hearst, as a family retreat. Hearst Castle also became a showcase for the tycoon's art, antiques, and overall wealth, which was put on display through the lavish architectural design. Morgan worked on this commission for 28 years.
The Berkeley City Club building was designated as a City of Berkeley Landmark in 1975 and then designated as a California Historic Landmark in 1977. In addition, it was listed on the National Register of Historic Places in 1977. Today the building serves as a hotel, private social club, and event rental space. It also hosts art exhibits and guided public tours, and it is a venue for musical and theatrical performances. The building became a member of the Historic Hotels of America in 2010.
In 2014, Julia Morgan was posthumously awarded the American Institute of Architects (AIA) Gold Medal, the institute's highest honor. It was the first time that this honor was awarded to a woman. In recent years, several new works of scholarship have examined Morgan's legacy as one of America's finest architects who also happened to be a woman at a time when there were few women then working in architecture. Much of the recent scholarship on Morgan, as well as the recent articles and books written about her for popular audiences, have helped to recover Morgan's rightful place in the history of architecture.
Sources
Craven, Jackie . "Julia Morgan, The Woman Who Designed Hearst Castle", October 24th 2019. Accessed March 12th 2020. https://www.thoughtco.com/julia-morgan-designer-hearst-castle-177857.
Gill, Sarah. "Julia Morgan, Architect", Berkeley Historical Plaque Project. January 1st 2013. Accessed March 12th 2020. https://berkeleyplaques.org/e-plaque/julia-morgan/.
"Historic Timeline", Berkeley City Club. Accessed March 12th 2020. https://www.berkeleycityclub.com/historic-timeline.htm.
Lange, Alexandra. "Overlooked No More: Julia Morgan, Pioneering Female Architect", The New York Times. March 6th 2019. Accessed March 12th 2020. https://www.nytimes.com/2019/03/06/obituaries/julia-morgan-overlooked.html?auth=login-email&login=email.
Thompson, Daniella. "Berkeley City Club", Berkeley Landmarks. Accessed March 12th 2020. http://berkeleyheritage.com/berkeley_landmarks/city_club1.html.
"The Berkeley City Club", Historic Hotels. Accessed March 12th 2020. https://www.historichotels.org/hotels-resorts/the-berkeley-city-club/.
Image Sources
Noe Hill

Berkeley Historical Plaque Project, Sarah Wikander collection

Berkeley City Club

HistoricHotels.org

Landmark Heritage Foundation/Berkeley City Club archives

"Greater Berkeley, California Year Book" (1930), BAHA Archives

Landmark Heritage Foundation/Berkeley City Club archives

HistoricHotels.org

Daniella Thompson, Berkeley Landmarks

Daniella Thompson, Berkeley Landmarks

Daniella Thompson, Berkeley Landmarks

Landmark Heritage Foundation/Berkeley City Club archives

Landmark Heritage Foundation/Berkeley City Club archives

Daniella Thompson, Berkeley Landmarks

Landmark Heritage Foundation, Berkeley City Club Image Archives

Landmark Heritage Foundation, Berkeley City Club Image Archives

Courtesy Landmark Heritage Foundation, Berkeley City Club Image Archives

Additional Information