The Fieldhouse (Wildermuth Intramural Center)
Introduction
The Fieldhouse now called the Wildermuth Intramural Center was opened December 13, 1928 and was built adjacent to the Men's Gymnasium so it could host the IU Men's Basketball games. The Fieldhouse was even considered the state of Indiana's first basketball stadium and one of the classic venues in all of college basketball. With the Fieldhouse being primarily for basketball it did offer a gym for working out and training that many people took advantage of.
Images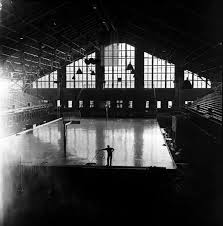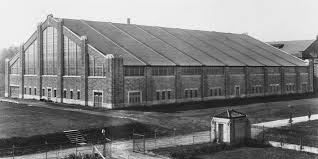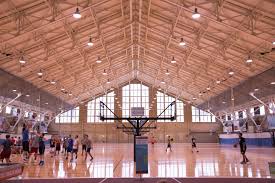 Backstory and Context
On January 11, 1943 at the Athletics Committee meeting, Zora Clevenger who was the Athletics Director at the time said the seven professional baseball clubs wanted to come down to Bloomington to practice and use Jordan Field and The Fieldhouse. The Committee felt that IU baseball Coach Paul "Pooch" Harrell should figure out an agreement so the team or teams could come down and use the facilities. In 1943 the Cincinnati Reds were primarily using the Fieldhouse because of the poor weather and field conditions. They would spend up to 4 hours in the Fieldhouse conditioning, taking ground balls, and throwing. 
Sources
Kellams, Dina. "Indiana University Bloomington." Blogging Hoosier History, October 9, 2013. https://blogs.libraries.indiana.edu/iubarchives/tag/cincinnati-reds/.
"Wildermuth Intramural Center." Wikipedia. Wikimedia Foundation, November 10, 2019. https://en.wikipedia.org/wiki/Wildermuth_Intramural_Center.