Joseph Evans: A Veterinarian Veteran
Introduction
What does it mean to serve? To fight on the front lines; to engage in trench warfare. These are ways many U.S. soldiers served in World War I. But what about soldiers who never left the United States? What about nurses who tended the wounded and the dying? These brave men and women also served our country, and Dr. Joseph Evans is an excellent example of this.
Images
1900 Census showing Joseph Evans (aged 9) listed with his family, under his father Henry O. Evans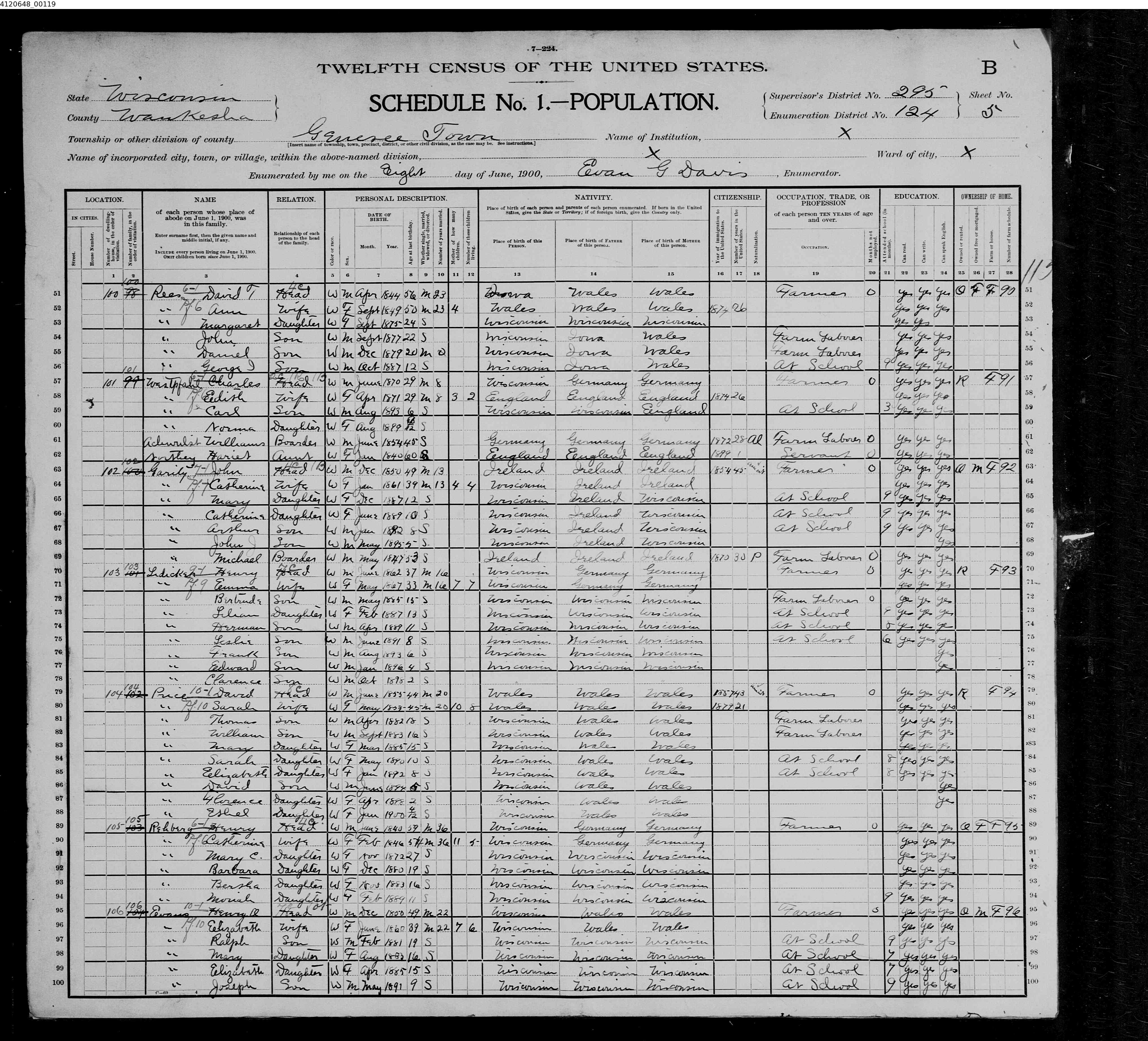 Military Service Record for Joseph Evans. Showing general biographical information as well as information about his service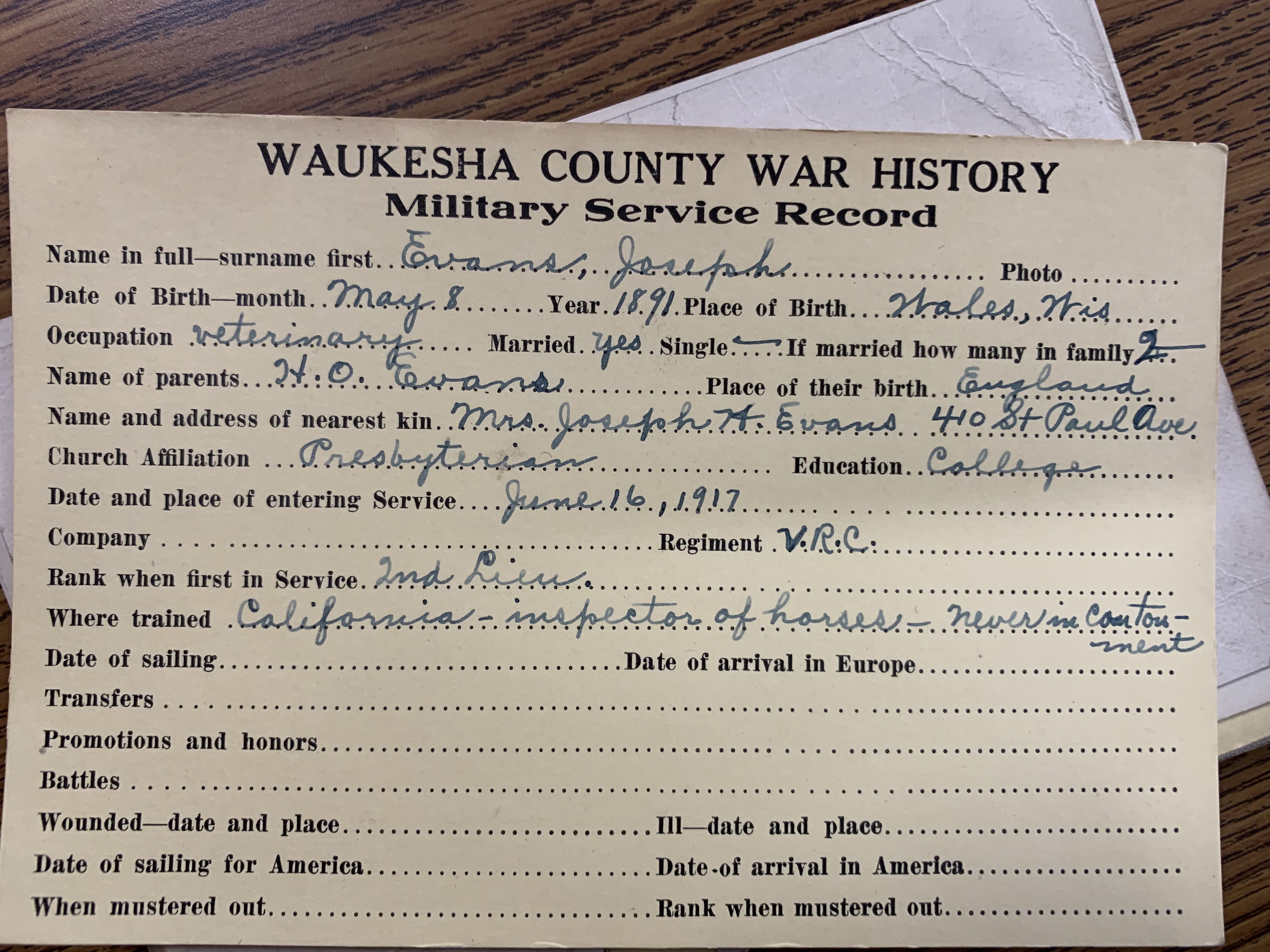 Marriage License for Joseph Evans & Edith Trakel, 1918 in Los Angeles California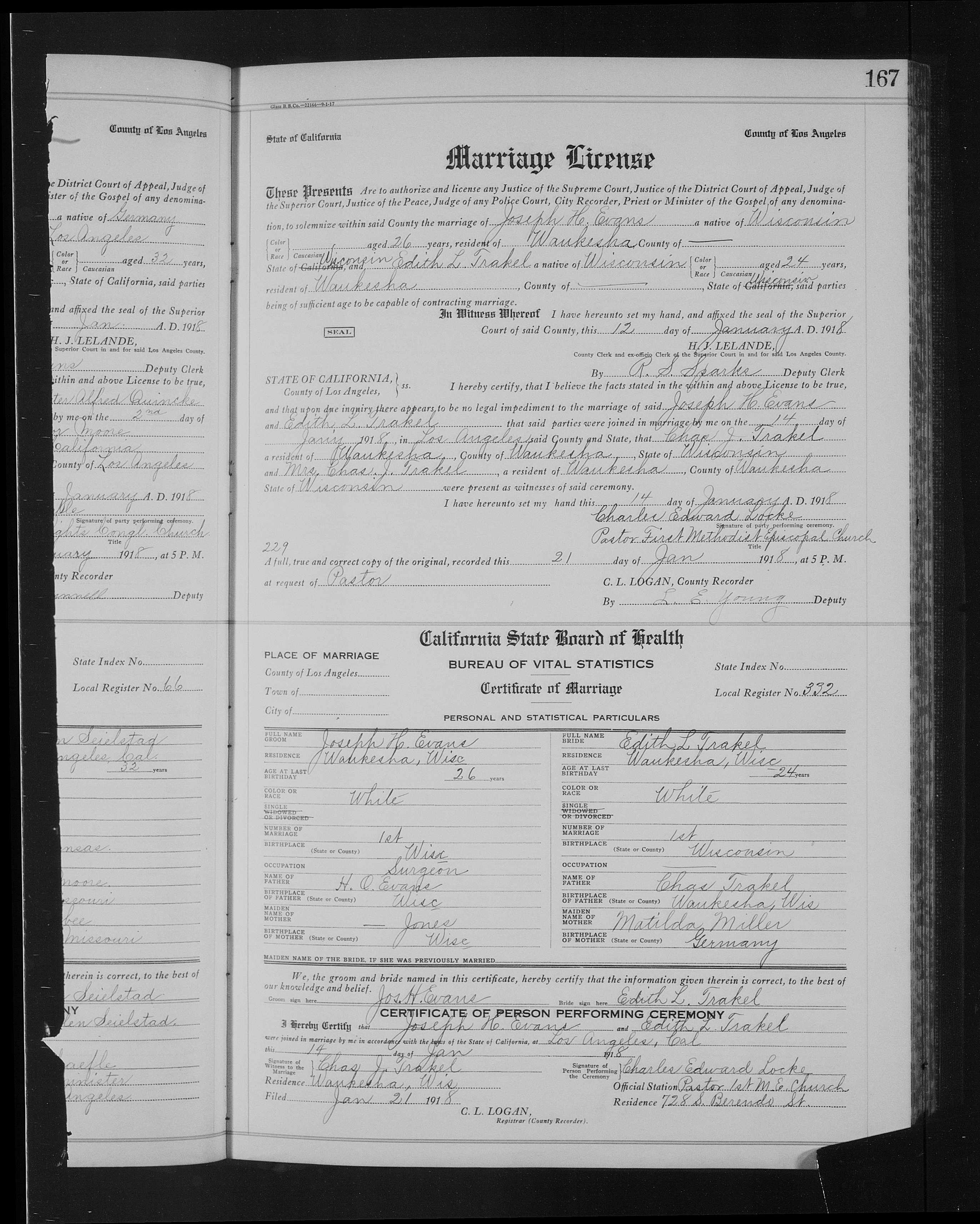 1920 Census showing Joseph and his wife Edith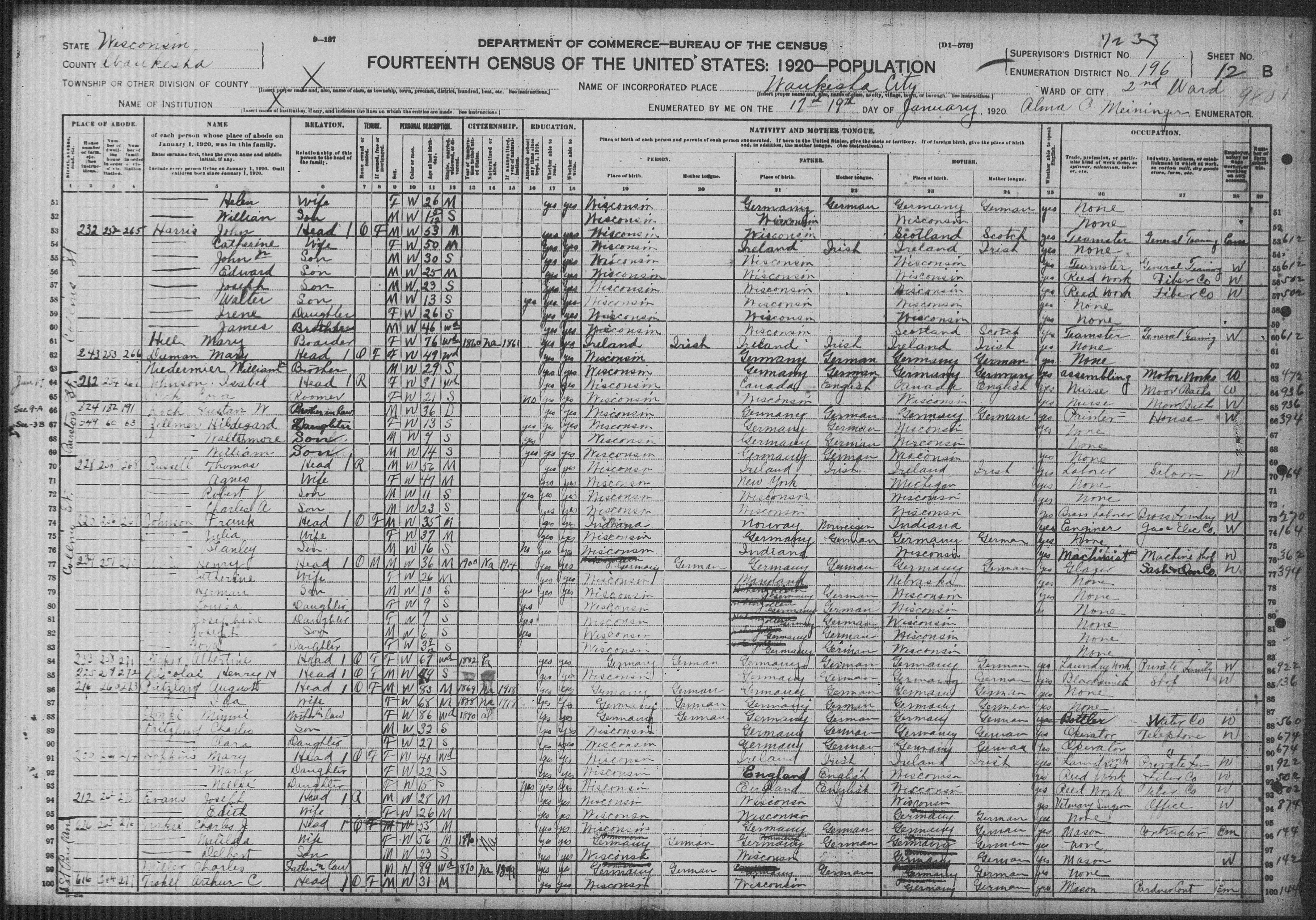 1930 Census showing Joseph and his family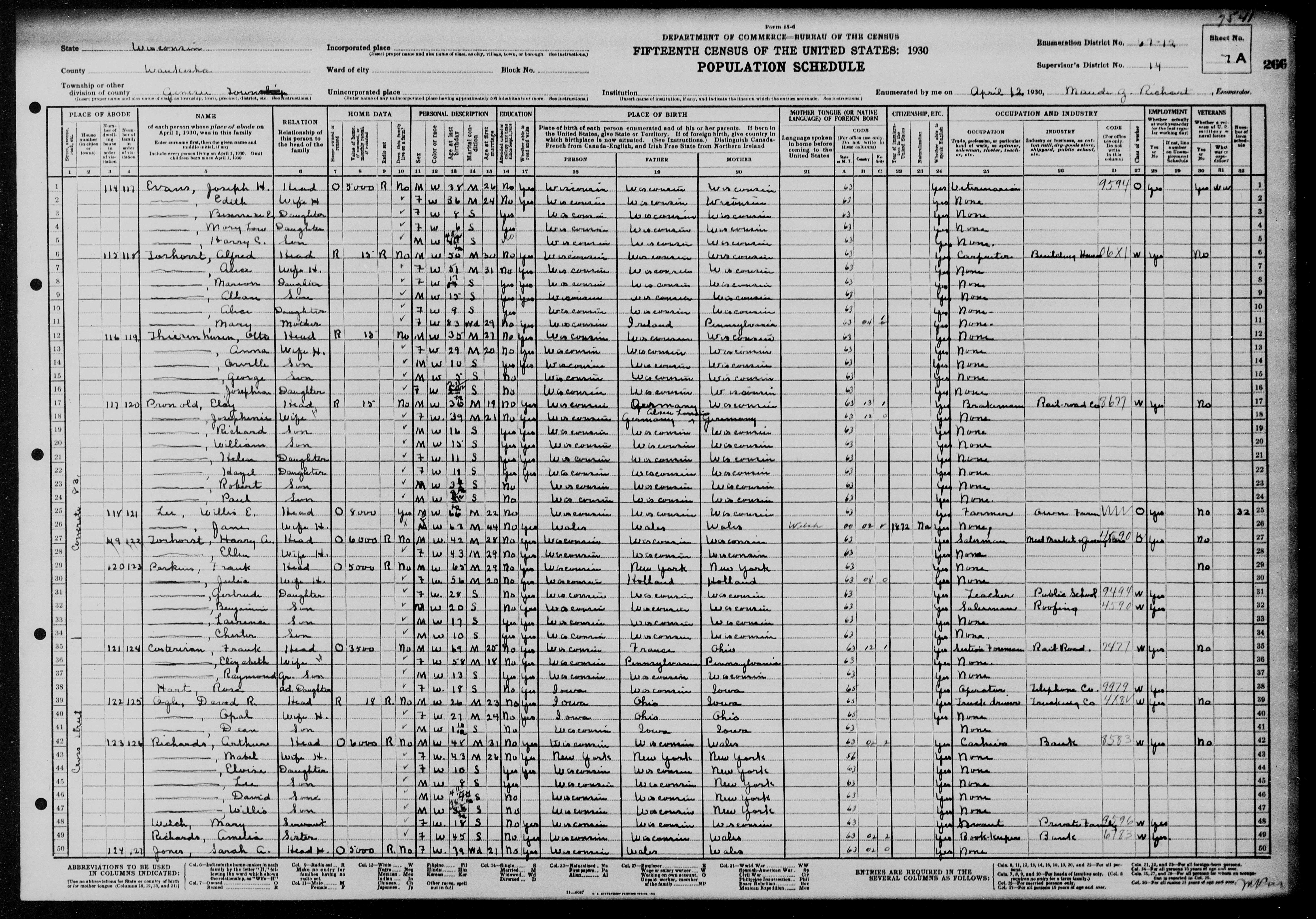 1940 Census showing Joseph (with his middle initial incorrectly put as a U instead of the correct H) with his family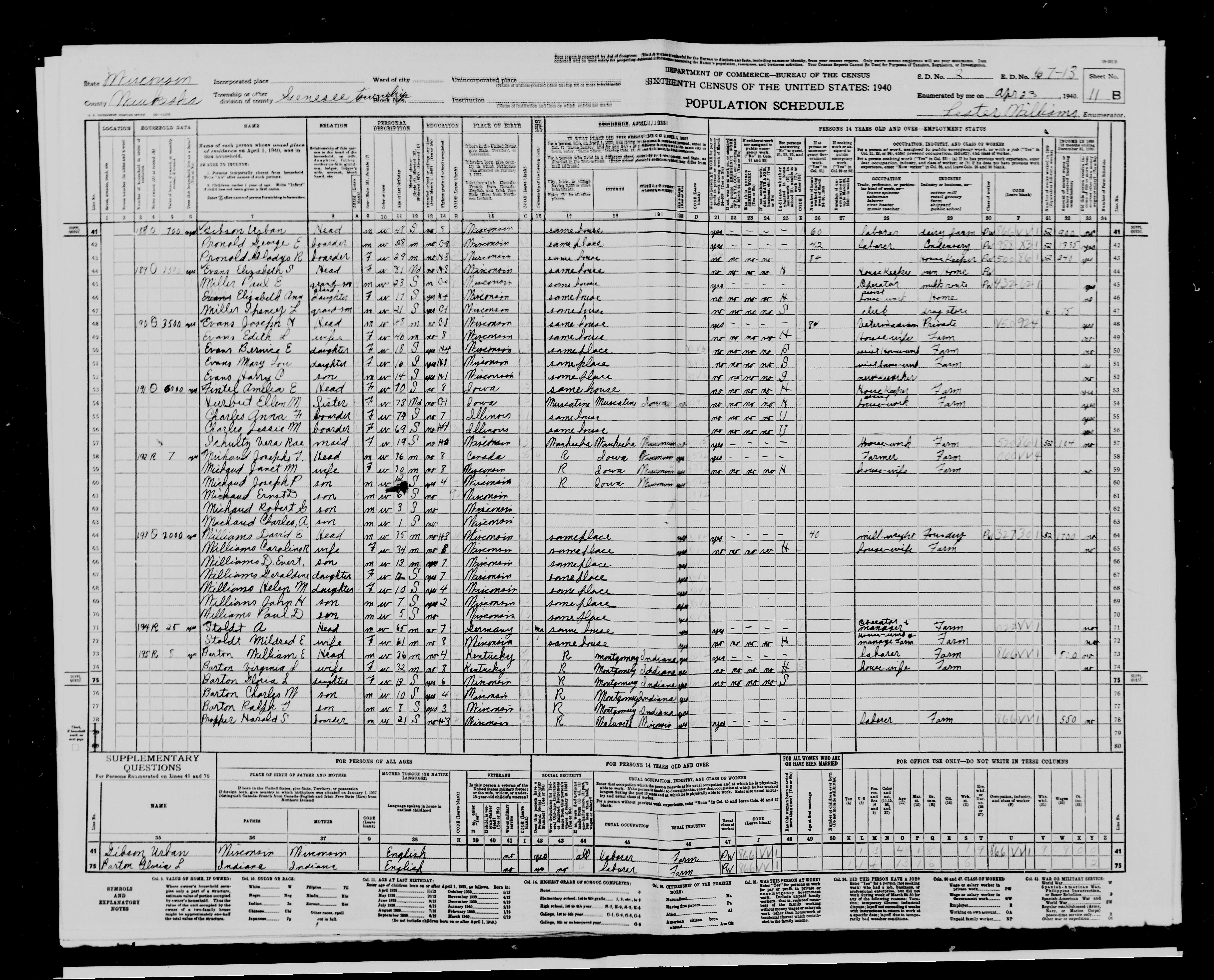 Joseph Evans's Gravestone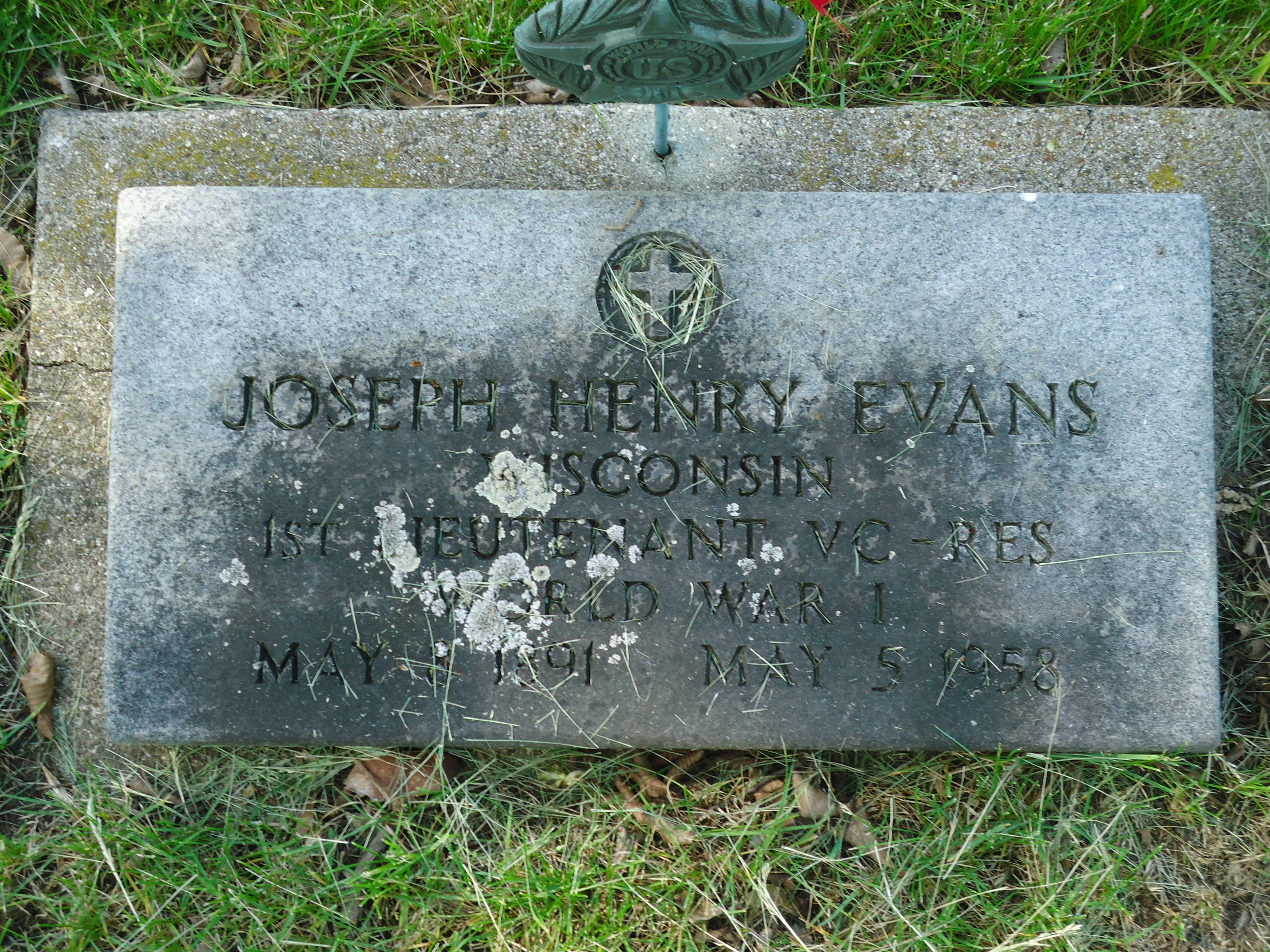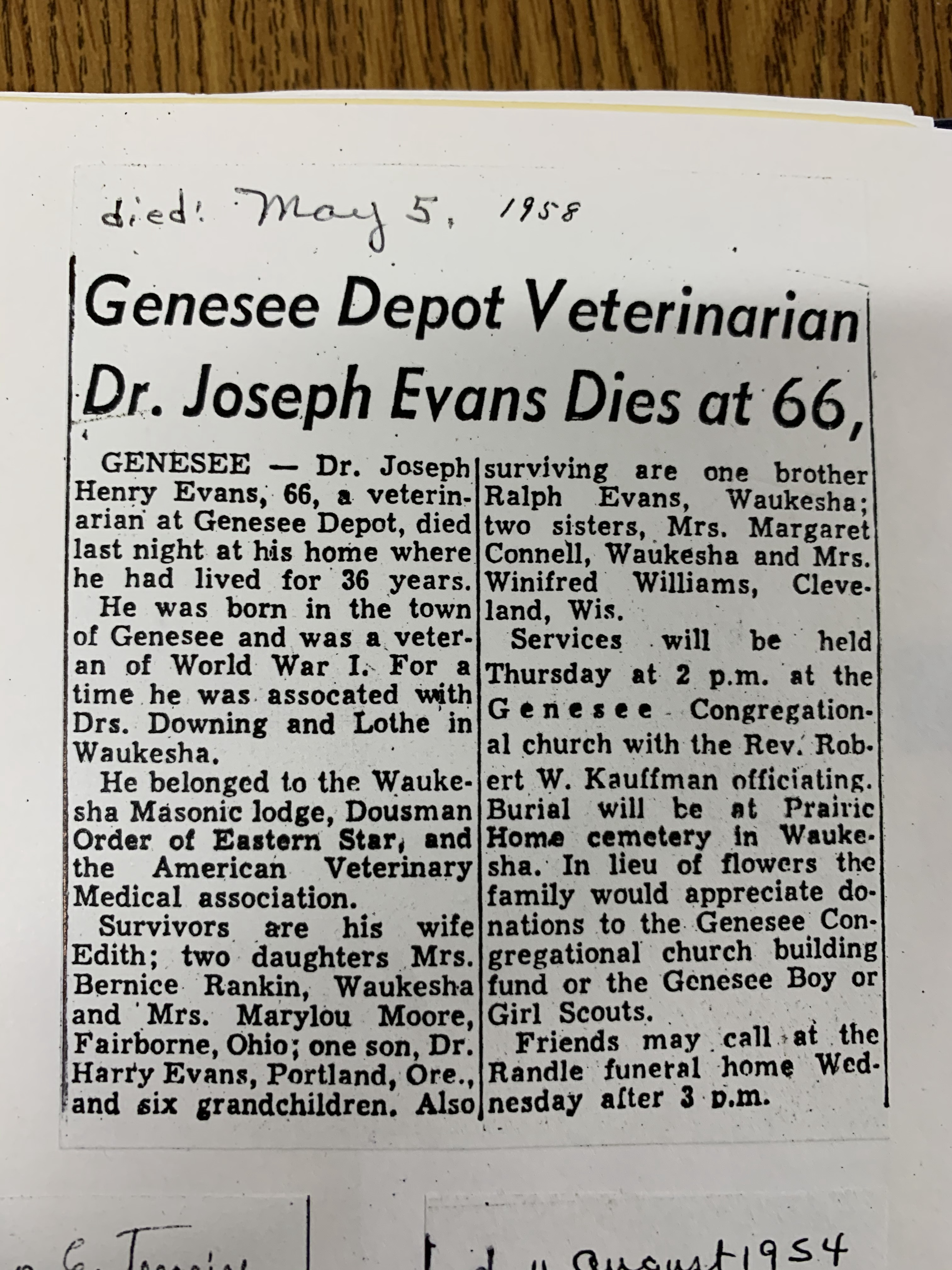 Backstory and Context
Dr. Joseph Henry Evans was born on May 8, 1891, in Genesee, Wisconsin to Henry Owen Evans and Elizabeth Jones Evans. Joseph was one of six children, and one of five that lived to adulthood. His parents, like many people in Wales, were Presbyterian farmers. We know, thanks to the 1900 United States Census, that as a child Joseph attended school with his siblings where he learned to read and write.He likely earned his degree in veterinary surgery at the University of Wisconsin in Madison. After graduating he most likely returned to Waukesha county to find work, as that's where he met his future wife Edith L. Trakel who lived in the apartment above her father's business, Charles J. Trakel & Son, Mason Contractors on 410 St. Paul Ave.
When the United States joined the war in Europe, Joseph, like many proud Wisconsinites, probably felt that it was his duty to enlist. So, pushing back his engagement he enlisted on June 16, 1917. Joseph, a 25 year old, was older and more educated than the typical 12-23 year old recruit. And thanks to his veterinary skills, Joseph was given the rank of second lieutenant and sent to California, most likely by train, where he worked as a horse inspector on a cavalry training grounds for the entirety of the war. Although Joseph didn't travel as far as other soldiers, he did leave both his fiancee and the state called home. This could have been the first time he saw the ocean.
Physicians and ministers also enlisted as officers, and like them veterinarians played an important role in the war effort. We can assume, for example, that Joseph's work made sure that trainees' horses that were healthy and fit. In Europe, Veterinary Corps accompanied both Cavalry and Artillery regiments. Without the vets' work, both types of units would've been less effective.
Six months after Joseph's enlistment, and despite the ongoing war, Edith Trakel and her father Charles joined him in Los Angeles, and on January 14th, 1918, the couple married in what was probably a small ceremony. After the war, Joseph and Edith returned to Genesee, Wisconsin. Joseph joined the Veterinary Surgery practice of Drs. Downing and Lothe at 211 Street in Waukesha. Joseph and Edith lived in the same house for thirty-six years, raising three children: Bernice, Mary and Harry Joseph Evans died at the age of 66 and was buried in the Prairie Home Cemetery in Waukesha.
Sources
California State Board of Health. Bureau of Vital Statistics. Marriage License. Familysearch.org. Accessed March 5, 2020. https://www.familysearch.org/ark:/61903/3:1:33SQ-GR95-88J?from=lynx1UIV7&i=176
Coffman, Edward M. The War To End All Wars: The American Military Experience in World War I. New York: Oxford University Press, 1968.
Findagrave.com. Accessed March 5, 2020. https://www.findagrave.com/memorial/52945736/joseph-henry-evans
Obituary of Joseph Evans, Source unknown, May 5, 1958. Waukesha County Museum. Obituary Book: 1950-thru 1959, (A-G).
Pixley, R.B. Wisconsin in the World War. Milwaukee: S.E. Tate Printing Company, 2009.
U.S. Department of Commerce. Bureau of the Census. Twelfth Census of the United States. Familysearch.org. Accessed March 5, 2020. https://www.familysearch.org/ark:/61903/3:1:S3HY-6PS7-Q7P?from=lynx1UIV7&i=9
Waukesha County. Military Service Record of Joseph Evans. Waukesha County Museum.
Wright's Corporation. Waukesha Directory 1917. Waukesha County Museum.
Image Sources
https://www.familysearch.org/ark:/61903/3:1:S3HY-6PS7-Q7P?from=lynx1UIV7&i=9

Photo taken by author at Waukesha County Historical Society and Museum

https://www.familysearch.org/ark:/61903/3:1:33SQ-GR95-88J?from=lynx1UIV7&i=176

https://www.familysearch.org/ark:/61903/3:1:33S7-9RJG-FF9?from=lynx1UIV7&i=23&personaUrl=%2Fark%3A%2F61903%2F1%3A1%3AMF2D-KYZ

https://www.familysearch.org/ark:/61903/3:1:33S7-9R82-T83?from=lynx1UIV7&i=12&personaUrl=%2Fark%3A%2F61903%2F1%3A1%3AX937-P9F

https://www.familysearch.org/ark:/61903/3:1:3QSQ-G9M1-6QGY?from=lynx1UIV7&i=21

https://www.findagrave.com/memorial/52945736/joseph-henry-evans/photo

Picture Taken by author at Waukesha County Historical Society and Museum

Additional Information