Mary Washington House
Introduction
Purchased in 1772 by George Washington, this is the home where Mary Ball Washington spent the last seventeen years of her life. Mary Washington was fond of the gardens and was frequently found there during the Revolutionary War. After her death, the home fell into disrepair until it was acquired by Preservation Virginia. Preservationists completely restored the home, and today, it serves as a house museum under the Washington Heritage Museums organization. The house was added to the National Register of Historic Places in 1975.
Images
Mary Washington House as it looks today

Renditions of Mary Washington through the years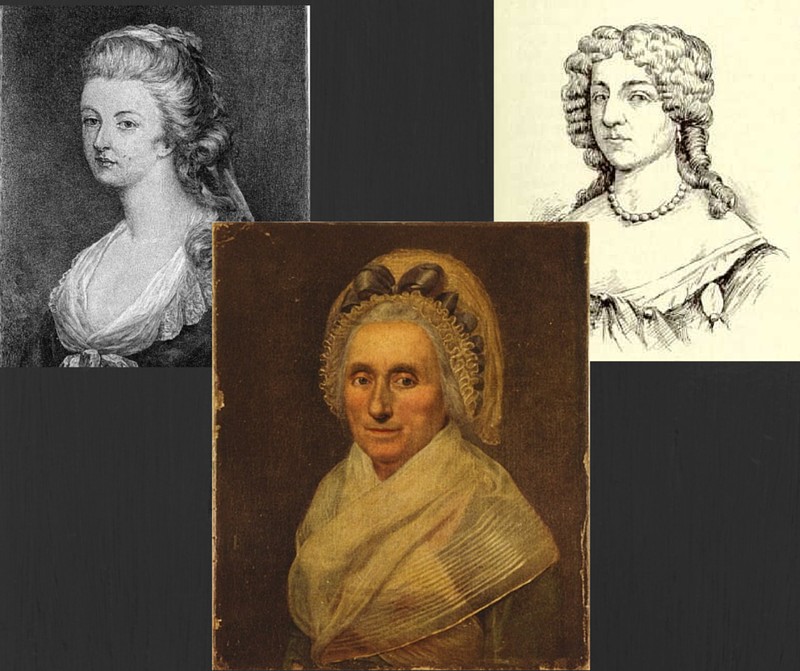 Early 20th Century photo of the Mary Washington Home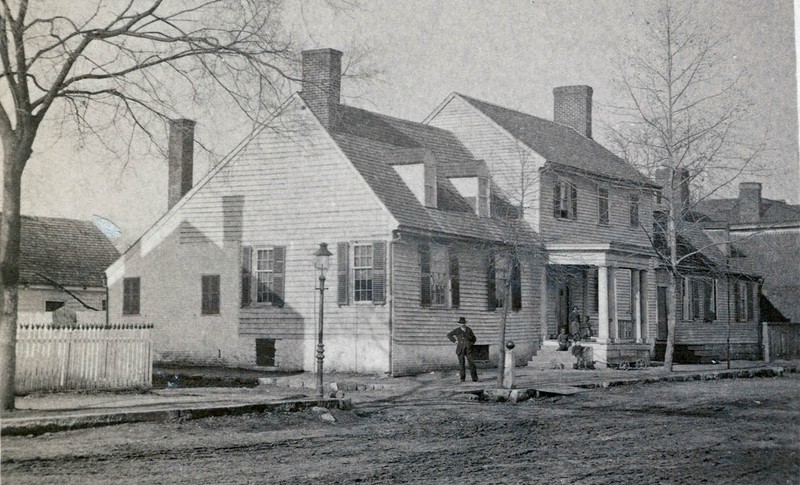 Backstory and Context
The earliest known owners of the white frame house on the corner of Charles Street and Lewis Street were Betty Washington and Fielding Lewis, Mary Washington's daughter and son-in-law, who lived nearby at the Kenmore Plantation. They sold the land and the house to Michael Robinson in 1761. George Washington purchased this home in 1772 for $275 at his mother Mary's request, so that she could be close to Betty. Mary spent the last seventeen years of her life in the house. One of her favorite activities was gardening; it is rumored that during the Revolutionary War, Marquis de Lafayette paid Mary a visit and found her gardening in the backyard. Other notable visitors to the house included John Marshall, George Mason, Thomas Jefferson, and the Lee family. In 1789, George Washington visited his mother to inform her that he had been elected the first U.S. President, and to receive her blessing. She died later that year on August 25.
In the years following Mary Washington's death, the house fell into a state of disrepair. In 1889, plans were made to dissemble the home and move it to the Chicago World's Fair in 1893 as a tourist attraction. It was instead acquired in 1890 by the Association for the Preservation of Virginia Antiquities (today known as Preservation Virginia), who opened it to the public as a museum in 1903. In 1930, architect Philip Stern directed a complete restoration of the home. The garden, containing a few of the original trees, was also restored by the Garden Club of Virginia. In 2013, Preservation Virginia turned over ownership of the house to Washington Heritage Museums, an organization that oversees Fredericksburg historical sites.
Today the Mary Washington House remains open to the public as an eighteenth century-based museum. The museum includes eight items original to the house, such as Mary Washington's "best dressing glass." There is also a gift shop selling merchandise such as locally-made products, tea, and eighteenth century artworks. The Mary Washington House can be rented as a venue for events such as weddings as well.
Sources
Couture, Richard (1984). To Preserve and Protect. Dallas, TX: Taylor Publishing Co. p. 23.
"Mary Washington House." Preservation Virginia. Accessed August 25, 2017. https://preservationVirginia.org/visit/historic-properties/mary-washington-house.


Additional Information