Williams' Tavern Restaurant
Introduction
Constructed in 1832, this building was originally located seven miles north of Washington on Arkansas Highway 29. Besides being the home of John W. Williams, it housed a tavern, post office, and stage station. Historic Washington State Park moved the building to Washington in 1985 and renovated the building into a restaurant similar to its tavern past. Serves meals daily from 11:00 am to 3:00 pm
Images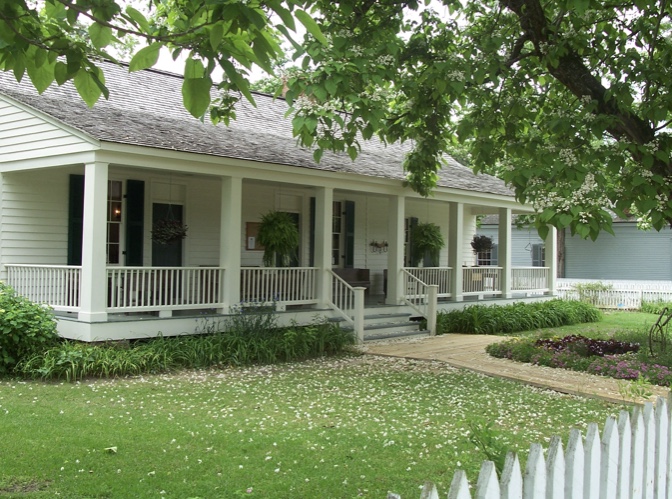 Backstory and Context
Born in North Carolina, John W. Williams served in the War of 1812 and spent time in Kentucky and Virginia before moving to Arkansas. In 1831, Williams settled at Marlbrook, which was the first county seat before Washington. The next year, he built his house on the Southwest Trail, which also housed a post office, stagecoach station, and tavern. Williams' Tavern served as a rest stop of sorts, selling food and provisions and even serving meals to travelers. Williams himself claimed to have once fed sixty men in one night, who would've camped on the property nearby. Starting with 160 acres, John W. Williams would eventually acquire 700 more acres and operate a farm from his house, which he lived in until his death in the late 1860s.
Williams had two brothers who operated similar hospitality businesses. For several years, Daniel E. Williams operated a two-story hotel in Washington located close to the present-day Candle Shop. Hardin Williams operated the Cross Keys Tavern and the Union Hotel in Fulton, which meant the family could've taken care of a traveler over the course of two or three days. Hardin's son, Sam, started his newspaper career working at the Washington Telegraph, eventually later working in Chicago, where he would write his memoirs of living in Washington. 
Moved to Washington in 1985, Williams Tavern has since operated as a restaurant serving country-style meals. Normal serving hours are from 11:00 am to 3:00 pm, with extended hours during Christmas & Candlelight and special nighttime events by reservation.