The Bronze Fonz
Introduction
Dedicated in 2008 and located in the heart of Milwaukee, Wisconsin, The Bronze Fonz is a statue depicting actor Henry Winkler as Arthur Fonzarelli "The Fonz" on the hit 1970s sitcom Happy Days. Being on the Milwaukee Riverwalk, The Bronze Fonz is a popular tourist attraction for locals and for people visiting the city. Surrounded by restaurants and entertainment venues, the statue is a key part of the vibrant, beautiful downtown Milwaukee.
Images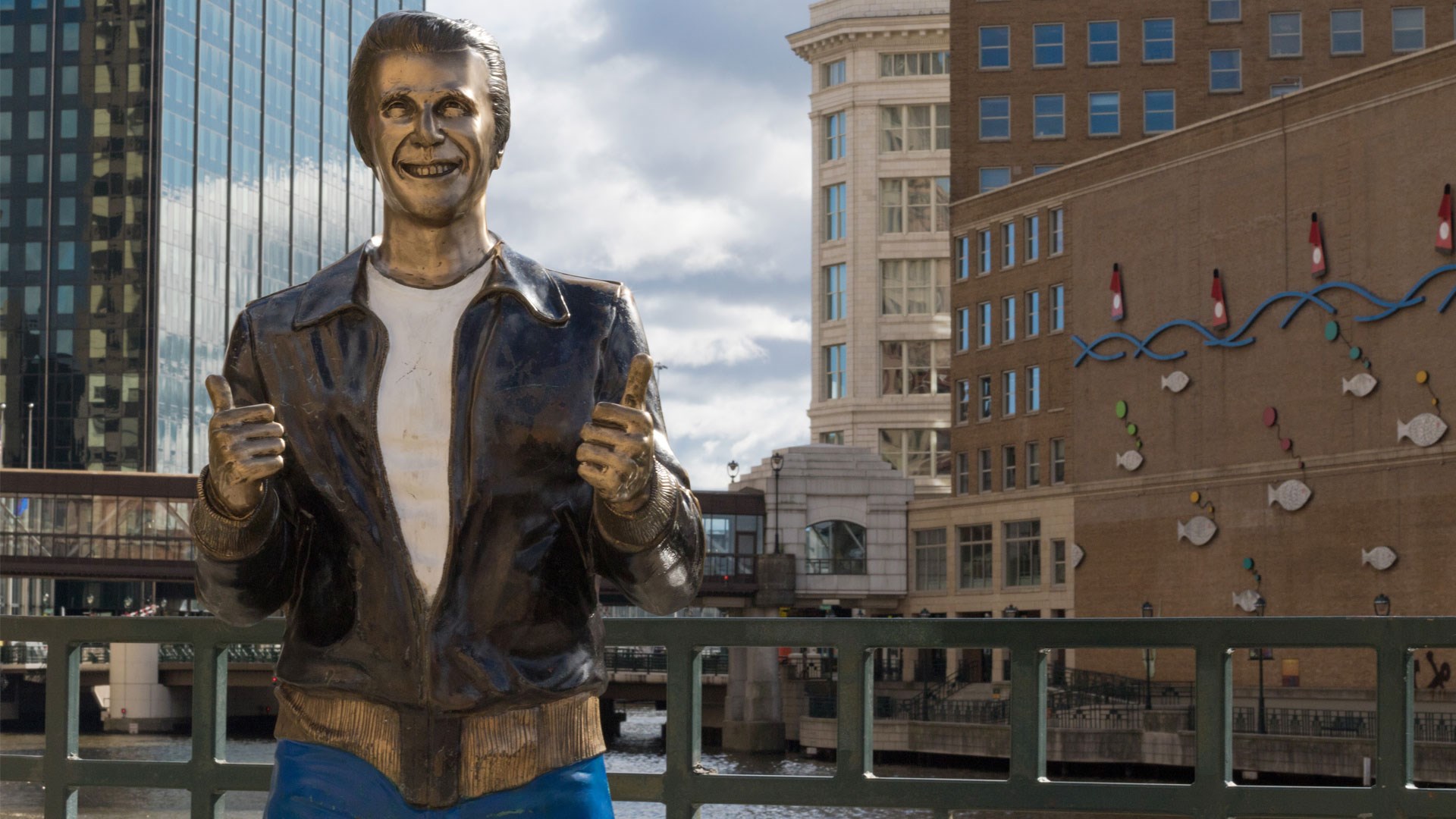 Backstory and Context
With the statue standing 5 feet 6 inches, The Bronze Fonz accurately represents Henry Winkler and the character of Arthur Fonzarelli, with him in his usual attire, wearing denim jeans and a leather jacket, and him giving two thumbs up, which was a key part of his character in the show. The statue was created in 2008 and many of the hit 1970s sitcom cast was there to dedicate the unveiling including Henry Winkler, Marion Ross, Erin Moran, Anson Williams, Don Most, and Tom Bosley.
For more than a decade, The Bronze Fonz statue has been a must-see attraction for anyone in the downtown Milwaukee area. In the heart of the city, the sculpture is featured on the Milwaukee Riverwalk, along with many other attractions. Whether you are a local to the Milwaukee area or visiting the city, The Bronze Fonz should be near the top of the list for places to visit.
Sources
"Bronze Fonz." Wikipedia, Wikimedia Foundation, 24 Oct. 2019, en.wikipedia.org/wiki/Bronze_Fonz.
"The Bronz Fonz." VISIT Milwaukee, www.visitmilwaukee.org/articles/about-mke/bronze-fonz/.