The Wonder House
Introduction
The Wonder House is a tourist attraction built by Conrad Schuck during the 1920s. Conrad was originally from Pittsburgh, Pennsylvania when he was told by his doctor that he had 1 year to live unless he moved to a warmer client so he decided to move with his family to Bartow, Florida. He decided to build a very unique home which became a tourist attraction during the depression all the way until the 1960s where it was purchased and foreclosed. Not only until recently, in 2015, has the home been purchased and restored by a couple who wish to recreate its beauty as well as allow tours once again.
Images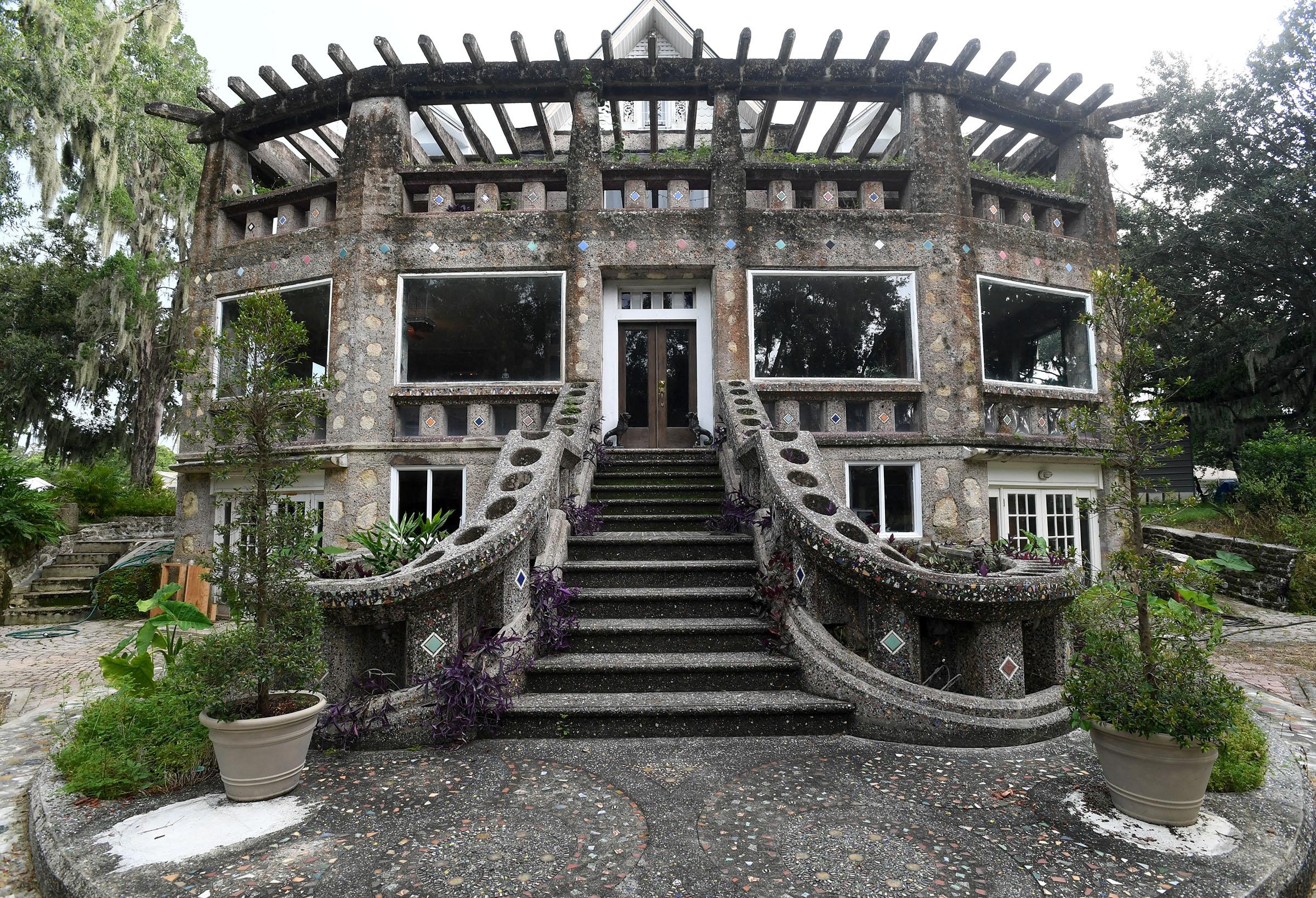 Sources
Pera, Eric. "Bartow Wonder House Cleared for Tours." The Ledger, The Ledger, 30 Mar. 2019, www.theledger.com/news/20190329/bartow-wonder-house-cleared-for-tours.
This next article is about the future state of the home. After a while, Schuck sold the home and has since fallen into a state of disrepair. However the home was purchased and renovated by a couple who are seeking to reopen the home again for tours as well as return the home back to its former glory. This is helpful to understand the current state of the home and potentially contact the owners of the home to gather more information as well as organize a visit.
Bair, Cinnamon. "Bartow Wonder House Inventive." The Ledger, The Ledger, 16 Nov. 2008, www.theledger.com/news/20081115/bartow-wonder-house-inventive.
This article provided a good base for my research. Schuck, the original creator of the home, lived in Pennsylvania but developed a disease that required him to move to a much warmer client otherwise he would not live very long. Upon moving to Florida he built a small mansion known as the Wonder House which became a local spectacle because of its design. It became an attraction and there were weekly tours of the home. Reading this information gave me a good place to start with the history of the location.
Image Sources
Scott Wheeler/ The Ledger