Historic Angebilt Hotel
Introduction
Opening in 1923, the Angebilt Hotel was the tallest building in the city of Orlando. Built by Joseph Fenner Ange, the hotel is 11 stories high and has about 250 rooms. The building provided an astonishing view of Lake Eola and Downtown Orlando. It also hosted historical figures such as Henry Ford, as well as other notable events.
Images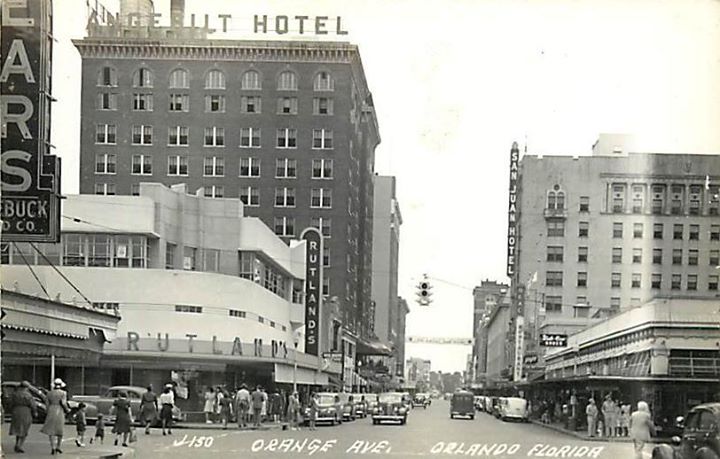 Sources
Florida Stories Hotels, Central Florida Memory. Accessed February 27th 2020. http://www.cfmemory.org/Learn/Stories/StoryView.php?s=16.
-This website gives a bit of history about Joseph Fenner Ange building the Angebilt Hotel. I will use the information provided to explain what the hotel had inside, as well as it becoming a social center in Downtown Orlando.
Johnson, Katherine. Historic Angebilt Background, Execu Suites. February 28th 2007. Accessed February 27th 2020. https://www.execusuitesinc.com/building-history/.
-This website gives background on the Historic Angebilt Hotel. The article was written to show why the hotel was one of the finest and modern hotels in Orlando. The purpose of me using this website is to use the information to explain why the hotel was built, how the style of the hotel came to be, what it was used for and who were some notable figures that stayed at the hotel. The website that provides the information is currently up to date and shows a before and after view of the hotel.
Angebilt Building, Novel Coworking. Accessed February 27th 2020. https://novelcoworking.com/locations/florida/orlando/angebilt-building/.
-This website provides significant up to date information about what the hotel is used for today. It provides office spaces, event spaces, conference rooms etc.