Riverview Hall
Introduction
Riverview Hall, erected in 1913, is one of the oldest buildings on the St. Cloud State University campus. A fine example of Georgian Revival architecture, the 2.5-story building was the state's first purpose-built facility for teacher training. The university, which was established in 1869 as the Third State Normal School, offered teacher training from the beginning. In fact, the Normal School's original purpose was just that, to provide professional training to prospective teachers. Given the role it played in training teachers, Riverview Hall was added to the National Register of Historic Places in 1988 (it is the only building on campus to have received this designation).
Images
Riverview Hall was built in 1913, becoming Minnesota's first purpose-built facility for teacher training.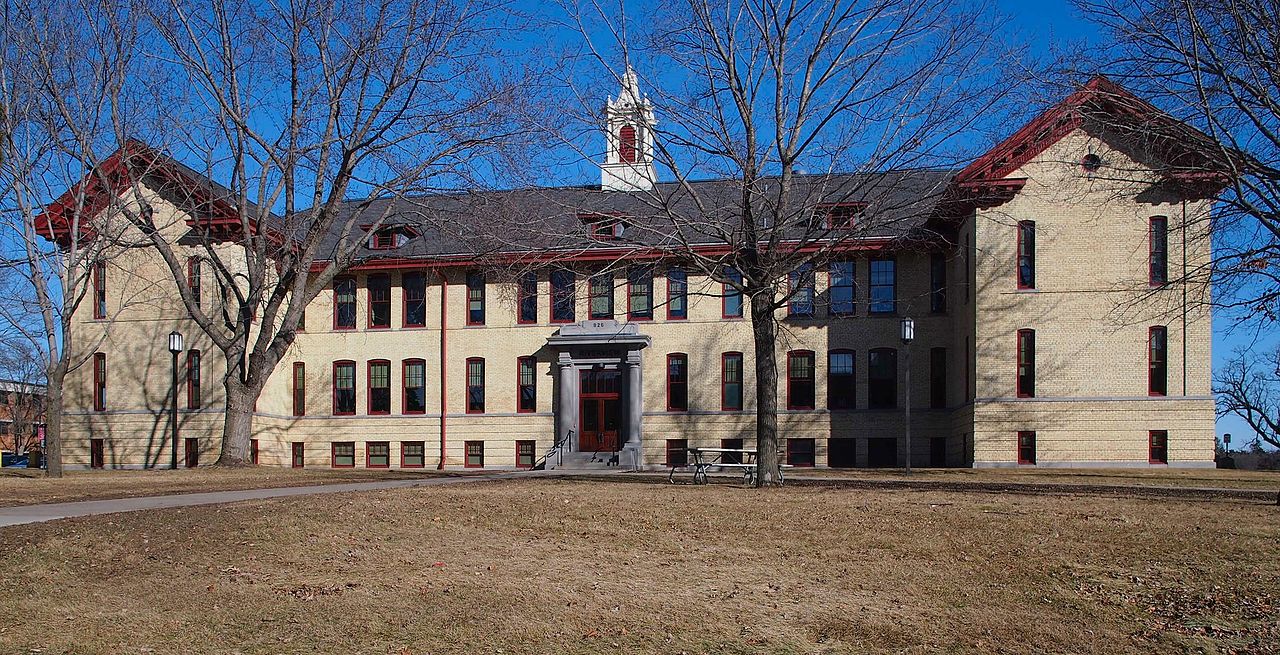 Backstory and Context
Before the mid-19th century or so, teachers generally did not receive any training. As such, they did not hold licenses or have proper qualifications. Instead, teachers gained experience and skills through trial and error, and teaching was not always considered a reputable profession. However, this attitude slowly began to change when educators started to adopt progressive ideas from Europe, including the notion of free public education and government-established institutions for teacher training.
It was in this context that the Third State Normal School in St. Cloud was founded. The school was located in a building called the Stearns House, and there were 50 students; 40 women and 10 men. In 1874, the school moved into the newly completed Old Main building. In 1906, a new building was erected to accommodate the growing number of students. However, this building became too small as well and Riverview Hall was built in 1913.
Eventually, the school grew and began offering other types of degrees and changed its name to St. Cloud State College (it became a university in 1975). Riverview Hall was used as the teaching building until 1958 (the university still has an education program). It then housed two college departments before being renovated in 2009. It now houses the Department of Communication Studies.
Sources
Brainard, Dudley S. "History of St. Cloud State Teachers College" (1954). University Publications, 2. https://repository.stcloudstate.edu/archives_univpubs/2.
Koop, Michael. "Model School, St. Cloud State Normal School." National Park Service - National Register of Historic Places Nomination Form. December 29, 1988. https://npgallery.nps.gov/NRHP/GetAsset/NRHP/88003072_text.
Image Sources
Wikimedia Commons: https://commons.wikimedia.org/wiki/Category:Riverview_Hall

Additional Information