Louisiana State Exhibit Museum
Introduction
Located on the Louisiana State Fairgrounds, this natural and cultural history museum is housed in one of the most architecturally unique buildings in Shreveport. The museum was built in 1939 with numerous exhibits including 22 dioramas that depict various industries as well as the state's natural resources. There is also a large collection of Native American artifacts from northern Louisiana from the prehistoric Poverty Point historical site (and a UNESCO World Heritage Site) and various sites of the ancient Caddo culture. The museum also offers natural history dioramas, historic objects, a collection of historic signatures, and regional art. In terms of its design, the building is significant for not only its combined Classical Revival and Moderne architecture but for its unique circular shape with two wings on the east and west sides so that from above, the building resembles a cross. The structure is listed on the National Register of Historic Places.
Images
The Louisiana State Exhibit Museum was built in 1939 and is unusual in that it is in the shape of a circle.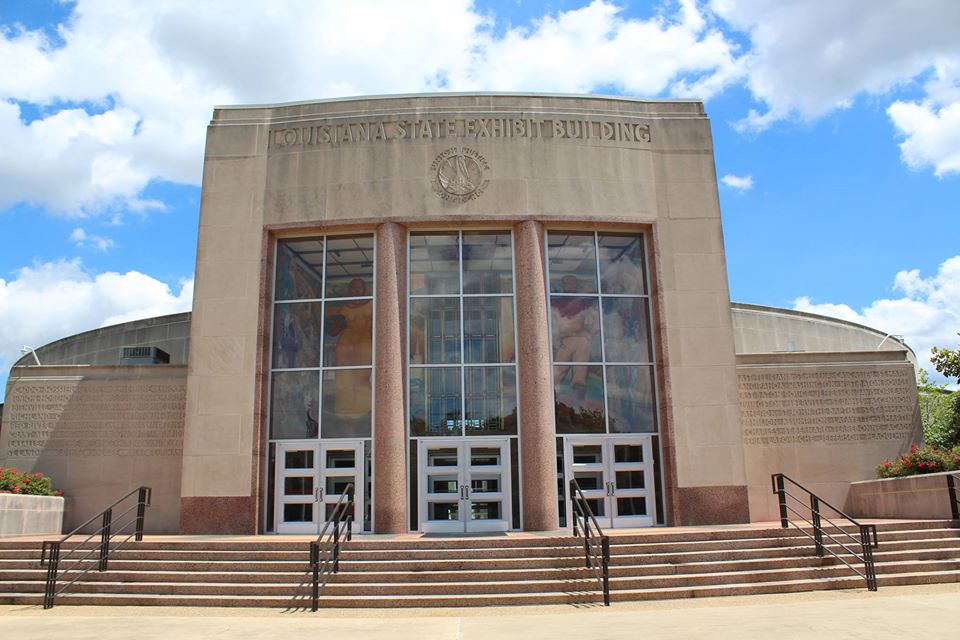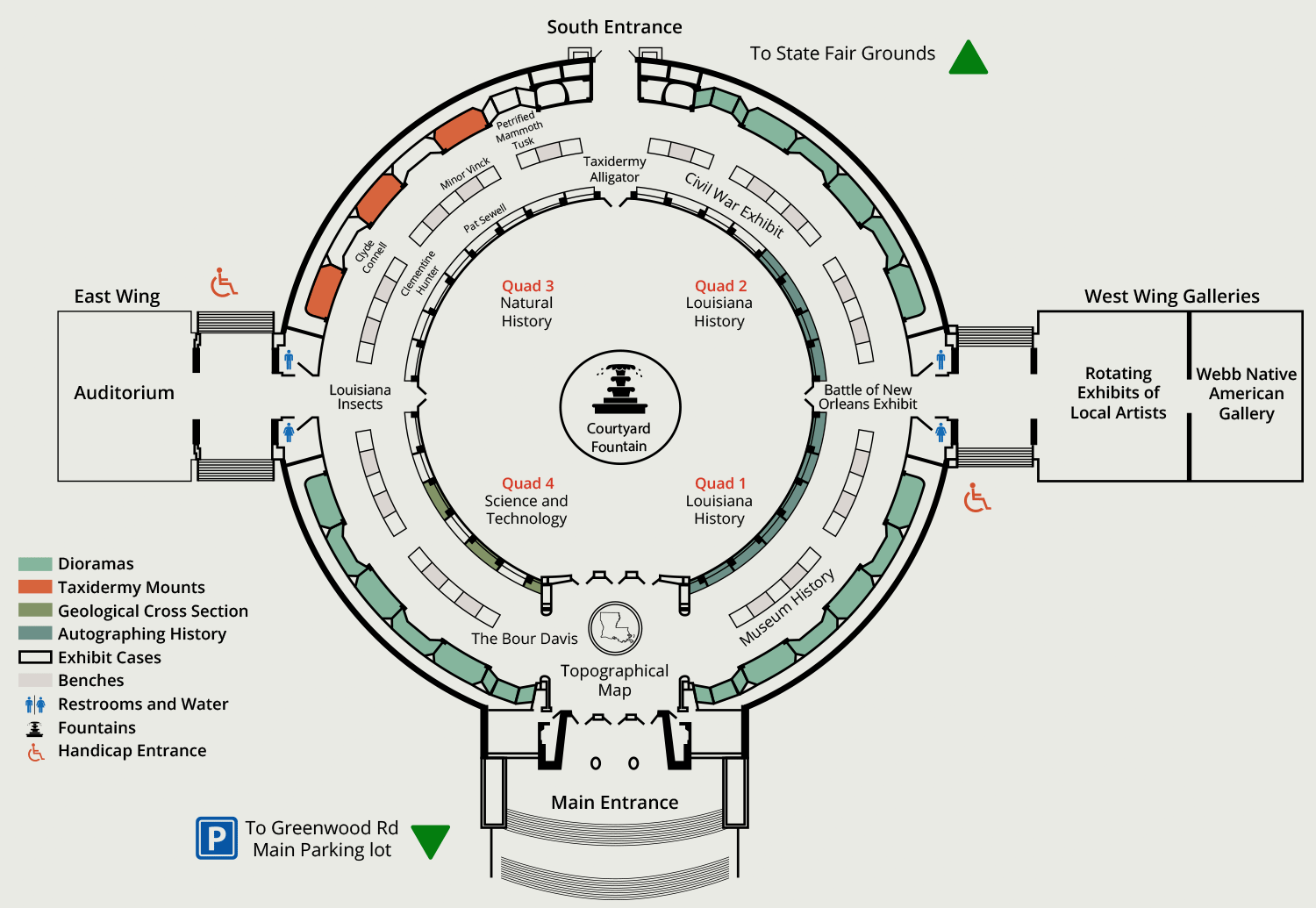 Backstory and Context
Funding for the museum's construction was built with funds from the Federal Emergency Administration of Public Works agency, which was one of the "New Deal" programs initiated by the federal government to help boost the economy during the Great Depression. The purpose of the museum was to promote the state's industries, agriculture, and cultural and natural history. Architect Edward Neild designed the building. He was an acquaintance of President Harry Truman, who admired his work for a long time and in fact commissioned him to design a courthouse in Missouri, the west wing portico of the White House, and Truman's presidential library.
Sources
National Register Staff. "Louisiana State Exhibit Museum." National Park Service - National Register of Historic Places Nomination Form. February 20, 1991. https://en.wikipedia.org/wiki/National_Register_of_Historic_Places_listings_in_Caddo_Parish,_Louisiana.
"The Unique Architecture of the Louisiana State Exhibit Museum." Louisiana State Museum. Accessed January 6, 2020. http://laexhibitmuseum.org/museum-history.
Image Sources
Louisiana State Exhibit Museum

Louisiana State Exhibit Museum

Additional Information