Frederic Remington House
Introduction
Painter, illustrator, author, and sculptor, Frederic Remington, lived in this house for less than a year. However, he produced some of his best-known works at this home during the months prior to his death from acute appendicitis in December of 1909. Remington and his wife, Eva, designed their home and outbuildings and oversaw their construction after purchasing 45 acres of land in early 1909. Remington placed a studio within the Dutch Colonial house and had long-term plans to stay at his home until he died unexpectedly at the age of 48. Currently, the Frederic Remington House is privately owned and not open to the public. It was designated a National Historic Landmark in 1965.
Images
Frederic Remington only lived in the home he designed for the last few months of his life in 1909.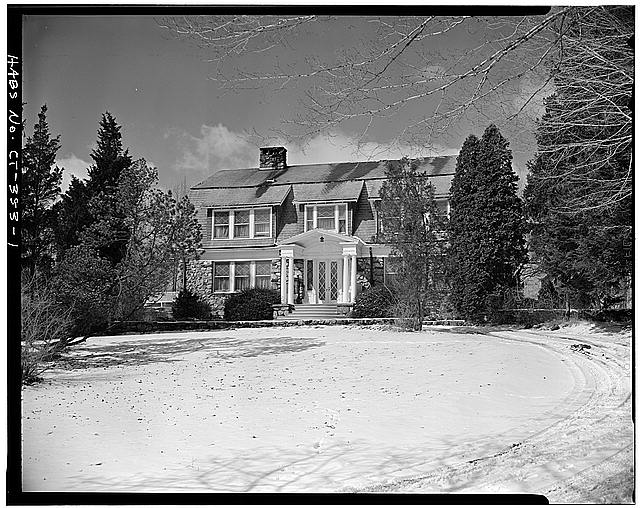 One of the more popular portraits of Frederic Remington.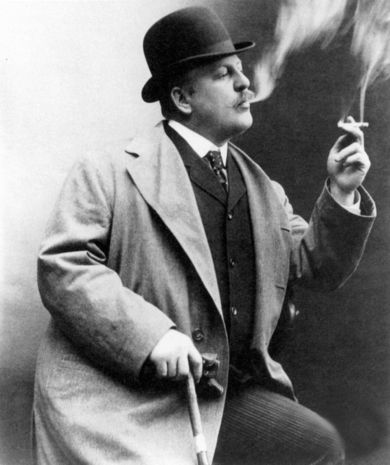 Remington's "Indian Trapper" which he painted in 1899.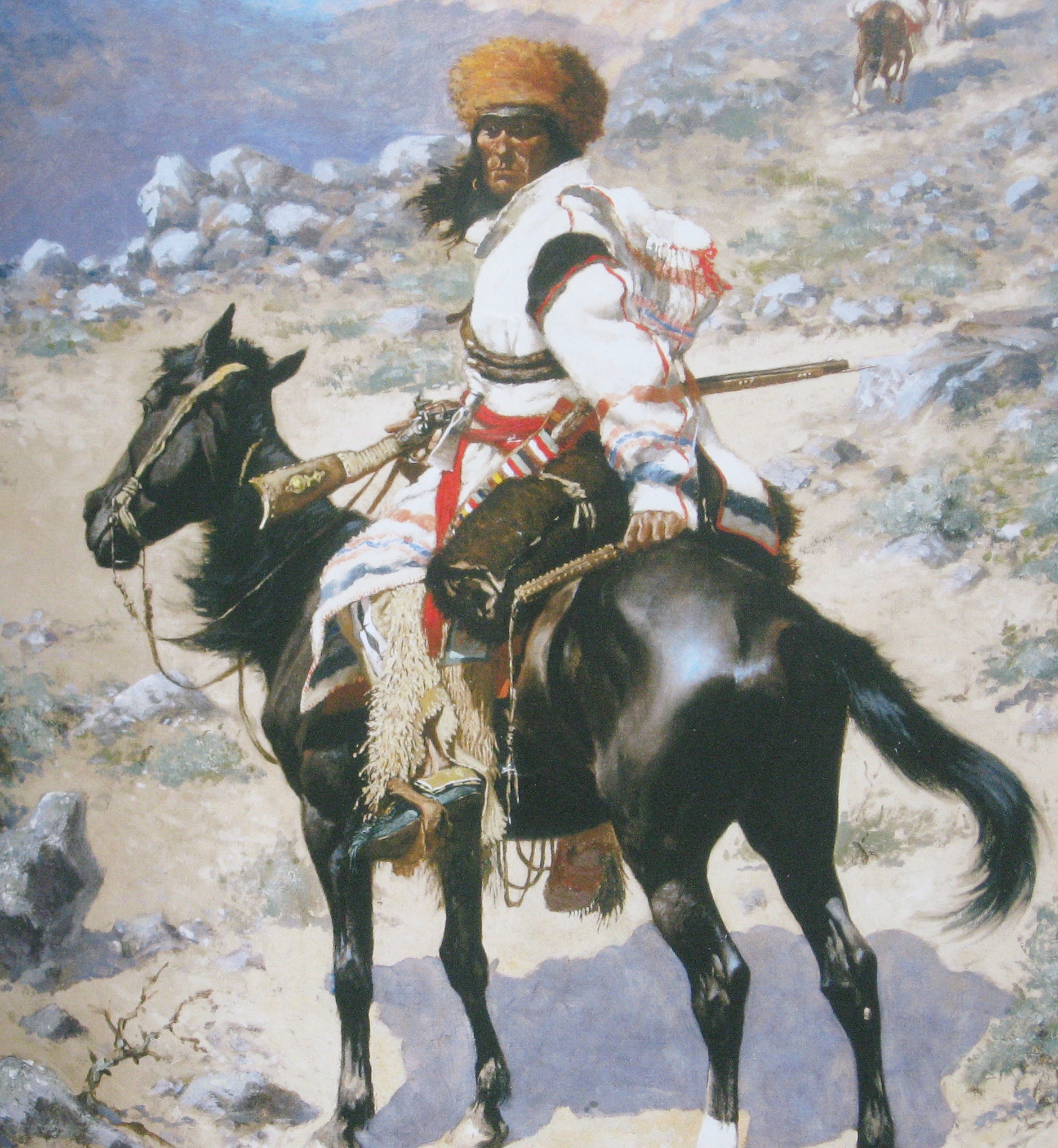 This photo of the den within the Remington House was taken by the Library of Congress' Historic American Buildings Survey.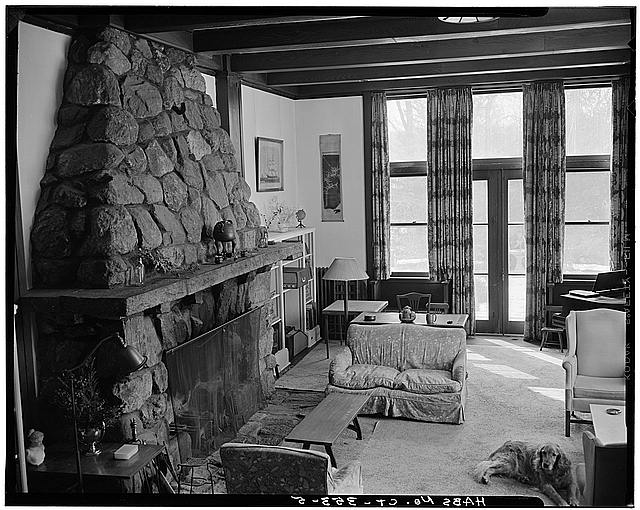 The central hall and staircase taken by the same Historic American Buildings Survey.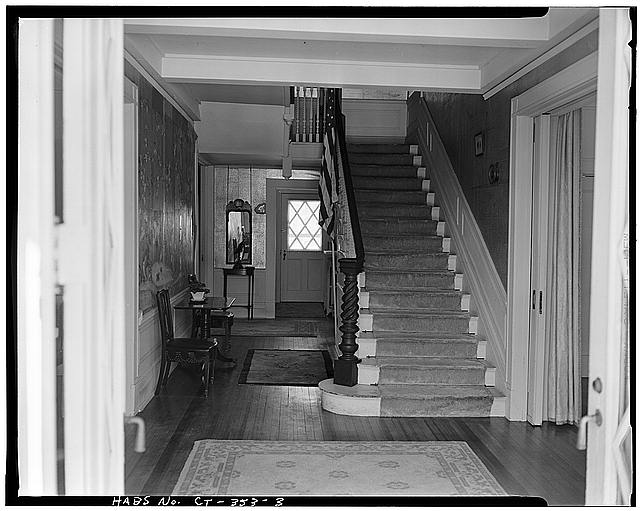 Backstory and Context
Fredric Remington was born six months after the start of the American Civil War in 1861 in Canton, New York. His family moved to Ogdensburg (the current home to the Frederic Remington Art Museum), New York in 1872. He attended the Highland Military Academy and later Yale in 1878 where he began to study art. He cut his studies short after only three semesters due to the death of his father in 1880 and later found work as a clerk in Albany. Then, in 1881, he traveled to the Montana Territory and thus began his love affair with the American West.
Remington published his first sketch in Harper's Weekly in 1882 and eventually settled for a while in Missouri. He returned east to marry Eva Caten in 1884 and quickly returned to Kansas City. He then traveled extensively throughout the Southwest when Eva returned to New York, drawing what he saw. Afterward, he and Eva returned to New York (Brooklyn) and in 1886 he spent three months with the Art Students League which ended his formal art training. During this time, American interest in its vanishing West continued to rise and Remington found his artwork in high demand. Harper's continued to publish his art and Collier's followed suit.  
He continued to make numerous sketching trips to the American West observing, drawing and photographing many of his subjects, to include soldiers, Native Americans, cowboys, scouts and the horses they all rode. He began a continuing friendship with Theodore Roosevelt when he illustrated a book the future president penned in 1887. He also served as a war correspondent for the New York Journal in Cuba during the Spanish-American War. In 1890, the Remingtons moved to New Rochelle, New York and Frederic began sculpting more and working with watercolors in the home's large studio space. He also began displaying his works at various exhibitions and his paintings became more Impressionistic in nature. 
As for his move to Ridgefield, he was introduced to the area by a former Art Students League teacher and American Impressionist painter, Julian Weir. In 1909, Remington purchased 45 isolated acres in Ridgefield and designed the home to be built on the property. His design featured a 2.5-story wood-framed home with a gambrel roof and stone front façade with clapboard siding on the remaining three sides. At the front, Remington placed three shed-roof dormers and a columned portico. The interior of the home featured a central hall plan with his studio and its high ceiling, large windows and massive fieldstone fireplace, located at the rear. Remington and Eva also designed the property's various outbuildings to include a caretaker's cottage, carriage house, cow barn, shed and chicken coop. 
Prior to the completion of the home, Remington was in it, painting and sculpting. He produced some of the best works of his late career prior to his sudden death at the end of 1909, such as Sun Dance, The Sentinel and his last painting, Around the Campfire. Eva then sold the Ridgefield home, traveled through Europe and returned to Ogdensburg where she lived in her former home with her sister until her death in 1918.
The Frederic Remington House in Ridgefield has remained under private ownership since Remington's death and the size of the estate was gradually reduced to its current 4.23 acres. The property was most recently placed on the market in 2006 with an asking price of $1.95 million and sold for just over $2 million. It is still privately owned and not open to the public.
Sources
Schroer, Blanche. "National Register of Historic Places Nomination Form: Frederic Remington House." United States Department of the Interior/National Park Service. December 9, 1974. Accessed January 2, 2020. https://npgallery.nps.gov/NRHP/GetAsset/NHLS/66000880_text
Rosenbloom, Stephanie. "On the Market." New York Times. February 12, 2006. Accessed January 2, 2020. https://www.nytimes.com/2006/02/12/realestate/on-the-market.html
"Biography of Frederic Remington." Frederic Remington: The Complete Works. Accessed January 2, 2020. https://www.frederic-remington.org/biography.html
Tolles, Thayer. "Frederic Remington (1861-1909)." Metropolitan Museum of Art. June, 2010. Accessed January 2, 2020. https://www.metmuseum.org/toah/hd/remi/hd_remi.htm
Additional Information