Abbey Lane
Introduction
Abbey Lane is a historic pathway running through the heart of the campus of Belmont Abbey College. It was designated as part of the Belmont Abbey Historic District by the U.S. Register of Historic Places in 1993.
Images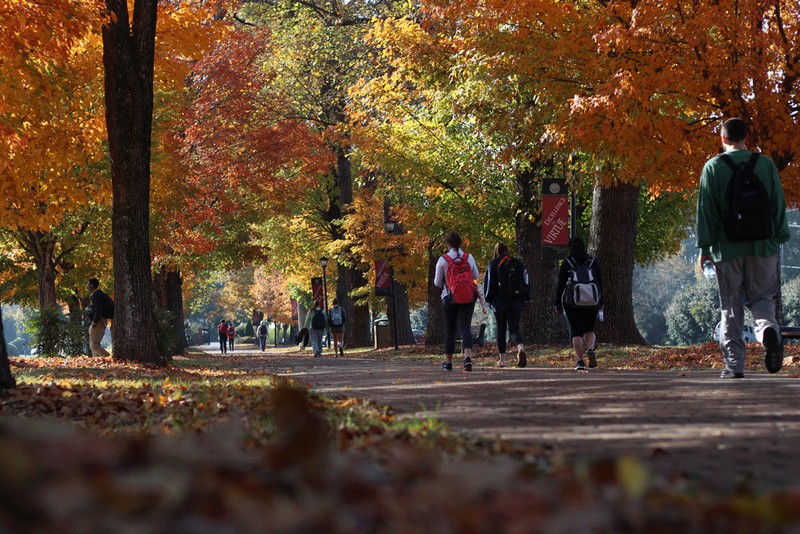 Seal of Belmont Abbey College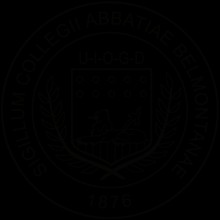 Abbey Lane in front of the College Building (Stowe Hall), 1909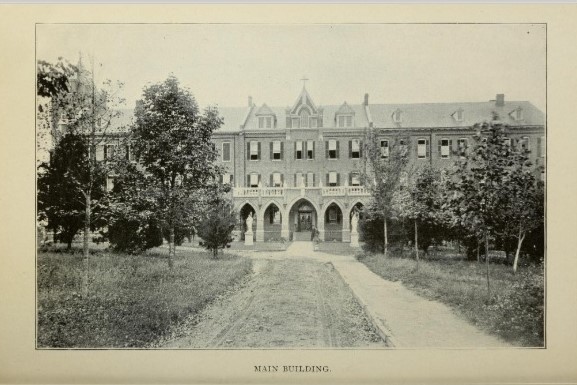 A stroll down Abbey Lane, 1969.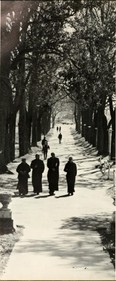 St. Patrick's Day Procession down Abbey Lane, 1908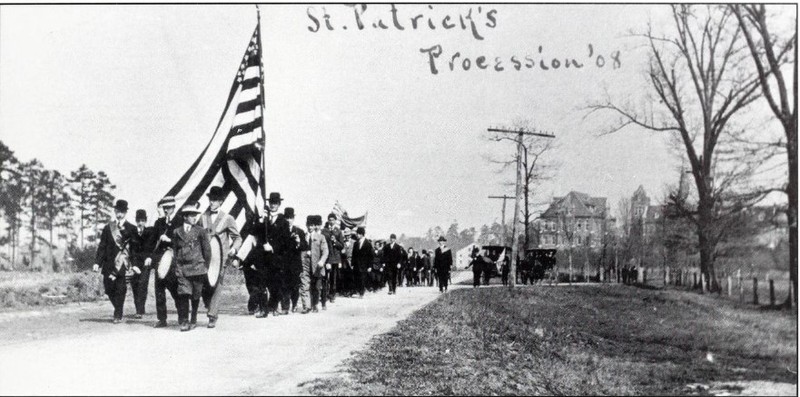 Victory Parade of Belmont Abbey Basketball Team, 1959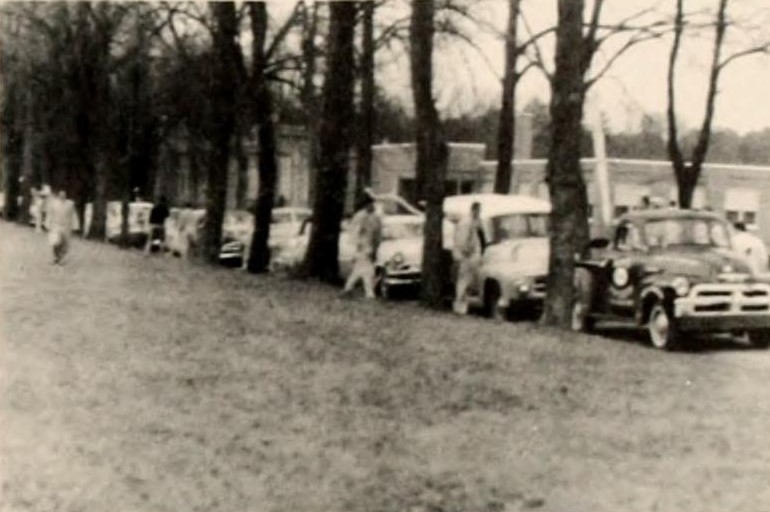 Abbey Lane in winter, 1961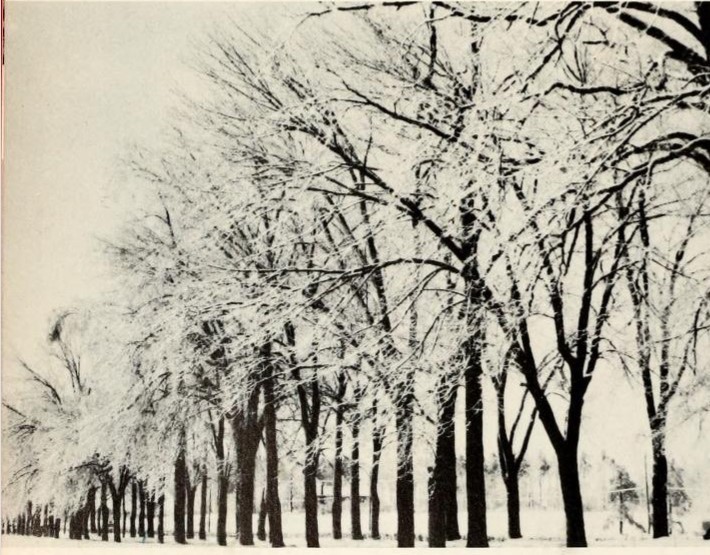 Graduation Procession, 2019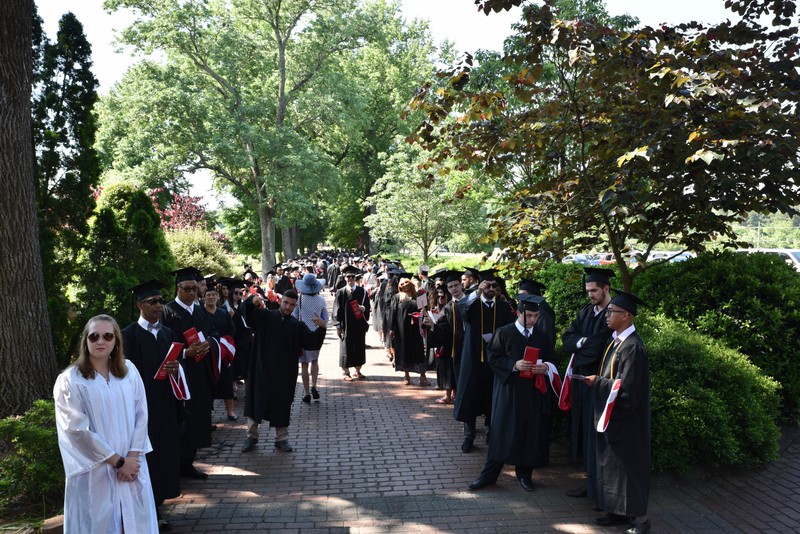 Backstory and Context
Abbey Lane numbers among the most scenic and iconic parts of the campus of Belmont Abbey College. Originally a public road, in 1885 Abbey Lane was made a private road linking the college to the nearby town of Belmont. Abbey Lane remained open to traffic in the decades ahead, but today is open only to pedestrians. The tree-lined path cuts through the heart of the old campus, extending from Robert Lee Stowe Hall to the William Gaston Science Building.
At the head of Abbey Lane is the seal of Belmont Abbey College, a symbol that tells the story of the college's history. A Latin phrase encircling the symbol connotes the "Seal of Belmont Abbey College" and the college's founding year of 1876. To the sides of the interior shield are two laurel branches, an ancient emblem for education. Above the shield is an abbreviated Latin phrase, U.I.O.G.D., associated with the Benedictine order: Ut in omibus glorificetur Deus (That in all things God may be glorified). In the interior of the shield are ten stars. These symbolize the first ten choir monks of the Abbey of Mary Help of Christians (the future Belmont Abbey). The lion represents and of Abbot Leo Haid, the first abbot of the monastery (and a play on the Latin word for lion, leo). 
A special procession down Abbey Lane marks the end of the academic year: graduation. In May the year's graduates proceed down the heart of the old campus to the front of the Abbey Basilica, to receive their degrees and academic honors. This annual event connects the students of today with those first students who arrived to campus in 1876.
Sources
Registration Form, Belmont Abbey Historic District, National Register of Historic Places. May 26, 1993. North Carolina State Preservation Office. http://www.hpo.ncdcr.gov/nr/gs0020.pdf
Image Sources
Catalog of St. Mary's College

The Spire Yearbook (1969)

Fr. Paschal Baumstein, Blessings in the Years to Come: A Pictorial History of Belmont Abbey

The Spire Yearbook (1959)

The Spire Yearbook (1961)