Phelps House, 1809-1810, at Phillips Academy
Introduction
Phelps House is the best example on campus of a house being tailored to a specific client. Reverend Edward Dorr Griffin was a prominent orator and preacher in Newark, New Jersey, and a theologian the trustees sought to hire for the new Andover Theological Seminary. No expense was spared in building what Griffin considered an appropriate house.William Bartlet not only endowed Griffin's position at the seminary but also paid for his new residence on Faculty Row.
Images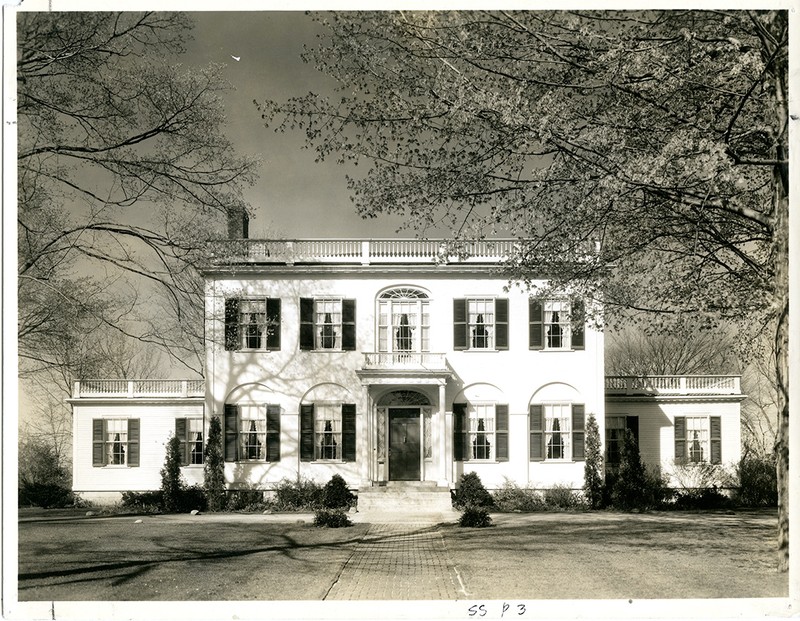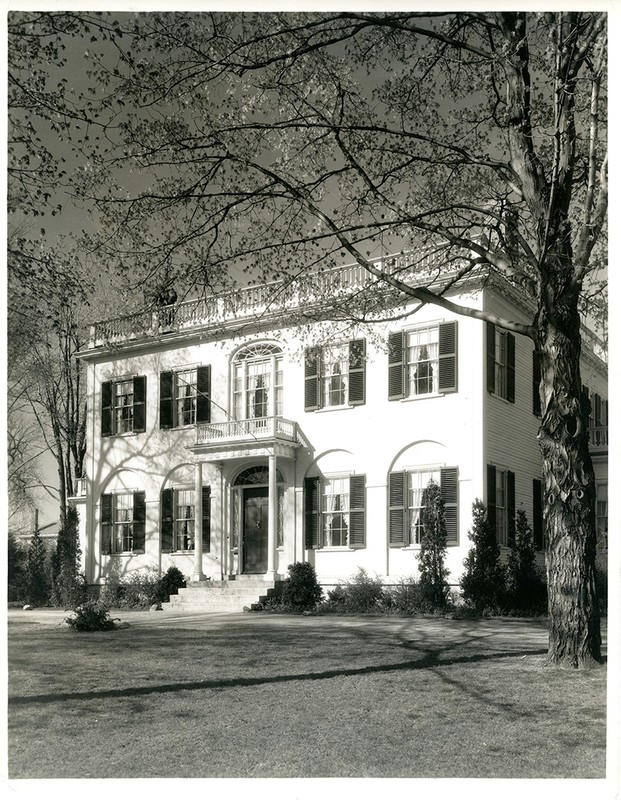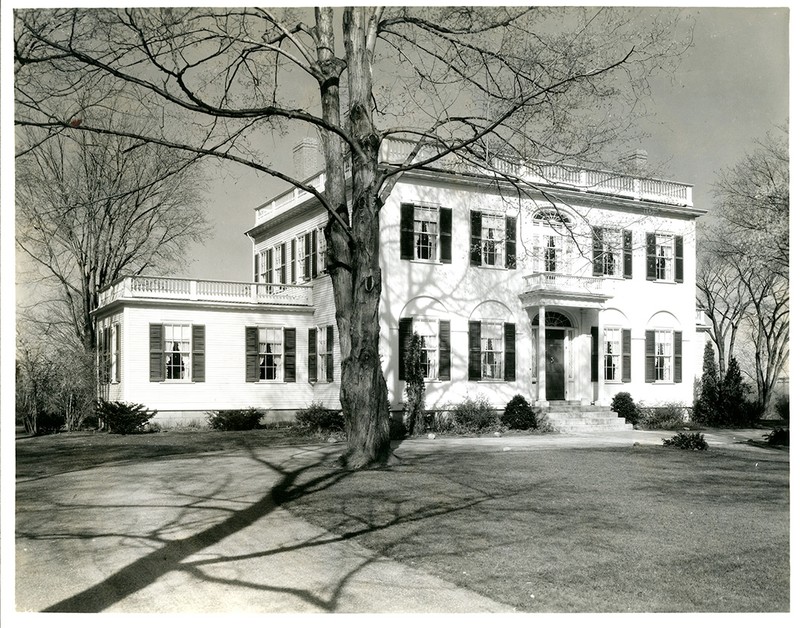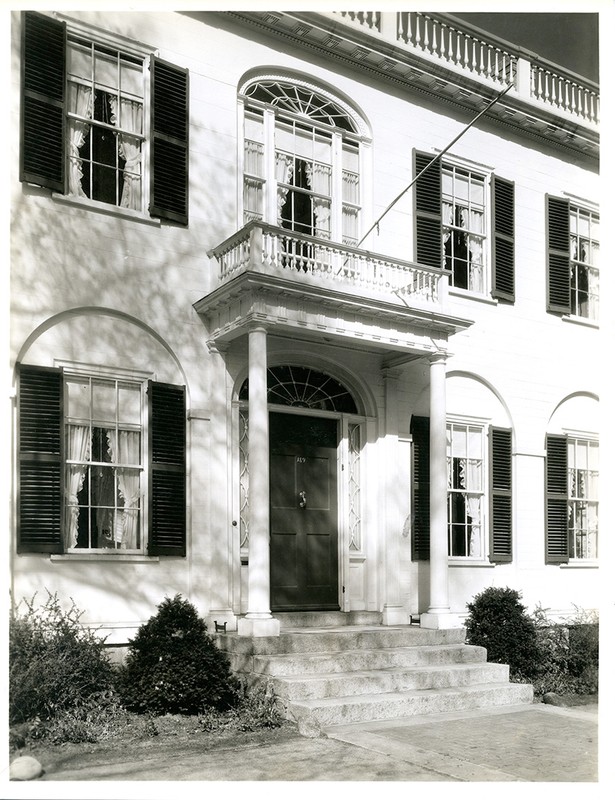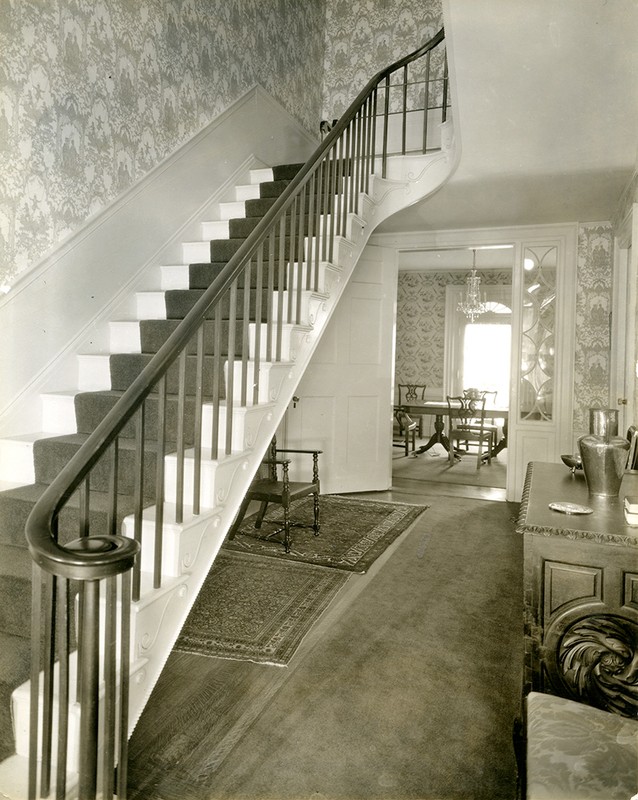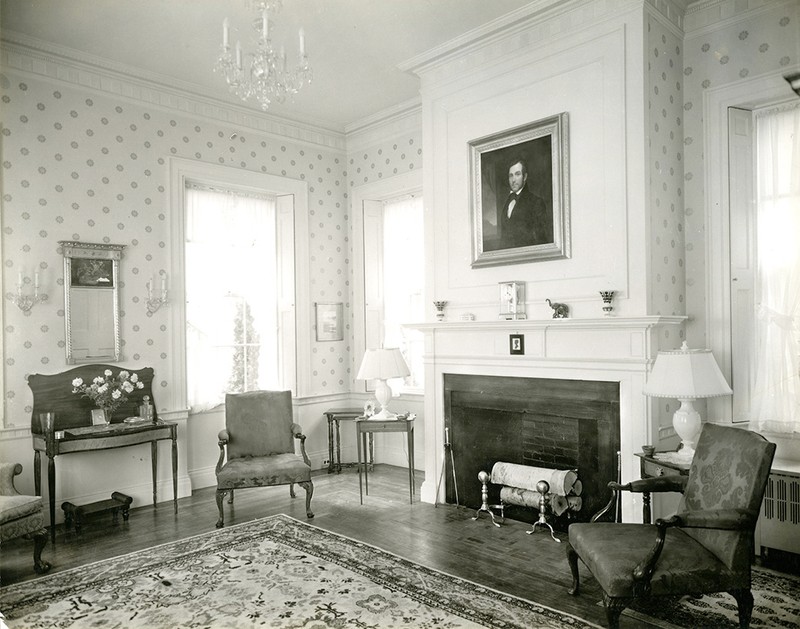 Backstory and Context
The trustees recruited Reverend Griffin as their first Bartlet Professor of Pulpit Eloquence, and Griffin arrived in Andover in 1809, the year that Andover Theological Seminary was founded. At the same time, the minister was being pursued by the Park Street Church in Boston, a bastion of orthodoxy in a city where most Congregational churches had becomes Unitarian. Park Street Church needed a minister of Griffin's stature. Griffin believed that he could manage positions in both Boston and Andover. By the time the house was finished in 1810, Griffin had resigned from the seminary; the commute between Andover and Boston proved too much. Other faculty members made Phelps House their home during the nineteenth century. Since 1933 Phelps House, the most elegant house on Faculty Row, has been the official residence of the Phillips Academy Head of School.
Design of Phelps House has been attributed to English-born Boston architect Peter Banner. In 1994 Phillips Academy restored Phelps House to its original paint color.
Sources
Academy Hill: The Andover Campus, 1778 to the Present. New York: Princeton Architectural Press, 2000.
Allis, Frederick S., Jr. Youth From Every Quarter: A Bicentennial History of Phillips Academy, Andover. Hanover, NH: University Press of New England, 1979.
Domingue, Robert A. Phillips Academy Andover, Massachusetts: An Illustrated History of the Property (including Abbot Academy). Wilmington, Mass.: Hampshire Press, 1990.
Montgomery, Susan J. and Roger G. Reed. Phillips Academy Andover: An Architectural Tour. New York: Princeton University Press, 2000.
Image Sources
Phillips Academy Archives and Special Collections