Winslow Homer Studio
Introduction
Owned by the Portland Museum of Art (PMA) since 2006, the Winslow Homer Studio was home to the renowned American painter from 1884 until his death in 1910. Originally a carriage shed owned by his brother, Homer converted it into his home and studio and produced some of his best-known seascapes from its balcony which overlooks Prout's Neck. After his death, the Homer family expanded it into a summer home in the late 1930s and allowed public access to Homer's Painting Room during the summer months. The PMA removed those additions and spent six years restoring it to its 1910 appearance prior to opening it to the public in 2012. It is now only accessible through PMA guided tours. The studio has been a National Historic Landmark since 1965.
Images
The Portland Museum of Art spent six years restoring Winslow Homer's Studio to how it looked when the artist lived and worked there.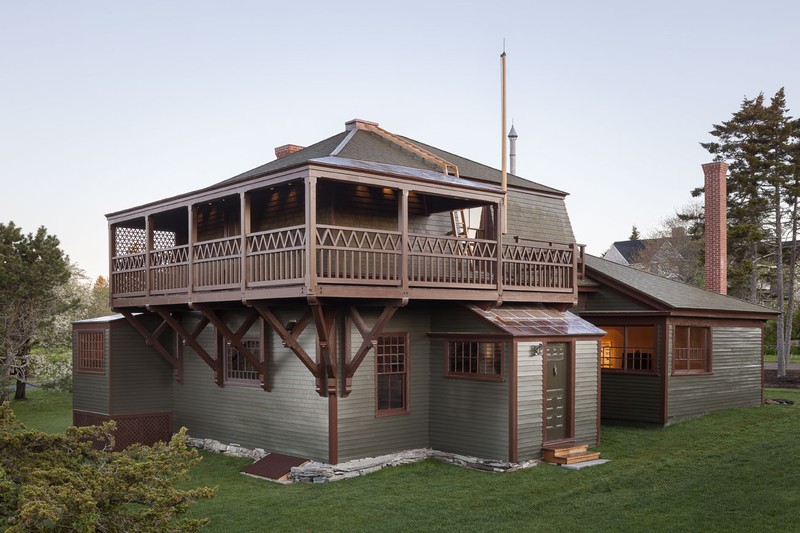 The studio as it looked c. 1885.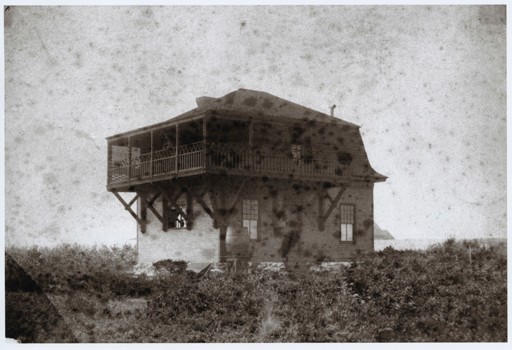 Winslow Homer standing in front of one of his paintings.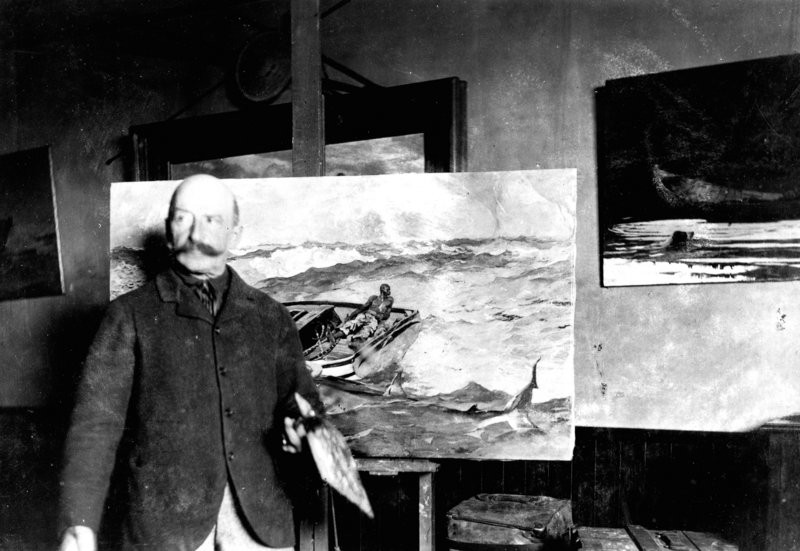 Homer's Painting Room within his studio.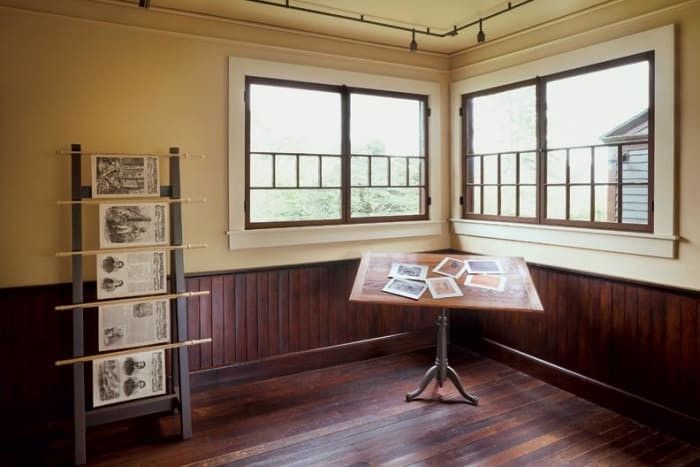 One of Homer's most famous works, "The Fog Warning" was painted at the Winslow Homer Studio.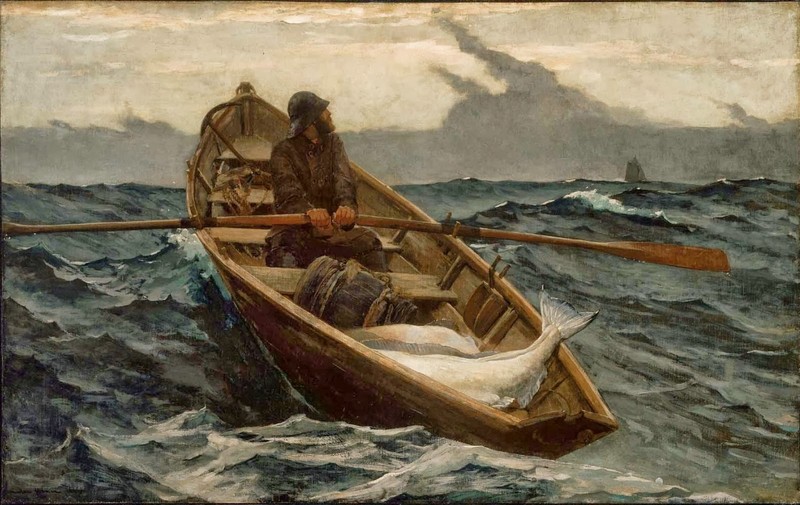 Backstory and Context
Born in Boston in 1836, Winslow Homer and the Homer family moved to Cambridge, Massachusetts in 1842. From a young age, Homer showed artistic talent and was apprenticed to a lithographer, J.H. Bufford, at the age of 19. After his two-year apprenticeship, Homer opened his own shop in 1857 in Boston as a freelance illustrator. He also began to send drawings to Harper's Weekly and in 1859 moved to New York City where he attended night classes at the National Academy of Design. When the Civil War broke out in 1861, Homer was commissioned by Harper and Brothers an artist-correspondent and traveled to battlefields and Union camps. The sketches he made during his travels later appeared in Harper's Weekly.
Shortly after the Civil War, Homer began to spend more time with oils and watercolors, despite having no formal training in either. In 1866, the National Academy sponsored an exhibit of his works and he received international acclaim when it traveled to Paris, Brussels, and Antwerp. He spent most of 1867 in Paris where he began to paint rural scenes, such as farm life and landscapes. Upon his return to the U.S., he traveled throughout New Jersey, Massachusetts and the Catskills in search of subjects and worked almost exclusively with watercolors and oils.
During 1881-82 he returned to Europe and spent a lengthy visit in Cullercoats, an English fishing village, creating works of fisherman and the sea. When he returned, he decided to settle in Scarborough, a perfect place for a marine painter, where his two brothers had summer homes. For a while, he lived with his brother, Charles, until 1884 when he decided he needed a place of his own. 
Homer decided to move into Charles' carriage shed after he worked with architect, John Calvin Stevens, to alter it to meet his needs. The building was moved about 100 feet to provide additional privacy and a large, partially enclosed balcony, was added to two sides of the studio. The main space was converted into Homer's living area and studio. The next year, he added a single-story ell with a separate entrance which served as his painting room. While in his converted studio, Homer painted some of his most popular works, to include, The Herring Net, Eight Bells, The Life Line, and The Fog Warning.
After Homer died in 1910, his family maintained ownership of the property and made major alterations to the studio in 1938-39. They added a modern kitchen and dining area and the loft was finished and converted into three bedrooms and a bath. Homer's personal affects were donated to Bowdoin College and the family permitted the public to tour his painting room which contained books from his library, his easels and reproductions of his works. In 2006 the Portland Museum of Art acquired the property and closed it to the public while they renovated Homer's former studio and reverted it back to the time he lived and worked there. The PMA opened it for guided tours in 2012. Today, tours are offered from April through October through the PMA which is located about 12 miles north of the studio. Please call or visit the PMA's website for tour dates and times.         
Sources
Rettig, Polly. "National Register of Historic Places Nomination Form: Winslow Homer Studio." United States Department of the Interior/National Park Service. 1965. Accessed December 13, 2019. https://npgallery.nps.gov/NRHP/GetAsset/NHLS/66000092_text
"About the Winslow Homer Studio and Winslow Homer." Portland Museum of Art. Accessed December 13, 2019. https://www.portlandmuseum.org/homer
Potter, Everett. "Winslow Homer's Studio." Forbes Magazine. July 17, 2018. Accessed December 13, 2019. https://www.forbes.com/sites/everettpotter/2018/07/17/winslow-homers-studio/#3580755d122d
Lang, Sandy. "Homer by the Sea." The Main Magazine. August, 2017. Accessed December 13, 2019. https://www.themainemag.com/features/homer-by-the-sea/
Schnitzler, John and Laura Pope. "Restoring an Artist's Studio in Maine." Old House Journal. May 2, 2013. Accessed December 13, 2019. https://www.oldhouseonline.com/repairs-and-how-to/restoring-an-artists-studio-in-maine
Additional Information