The Cathedral of All Souls
Introduction
Constructed in 1896 by George Washington Vanderbilt II, Cathedral of All Souls began as a local parish church for Biltmore Village located near the Vanderbilt's Biltmore Estate. On January 1, 1995, All Souls became the first Cathedral for The Diocese of Western North Carolina. The chancel organ, installed in 1971 by the Casavant Organ Company of Canada, includes three manual divisions and pedal. The antiphonal organ located over the front door contains a composite of older piped, including a four-foot flute rank saved from the chapel's original 1896 George S. Hutchings Organ.
Images
The Cathedral of All Souls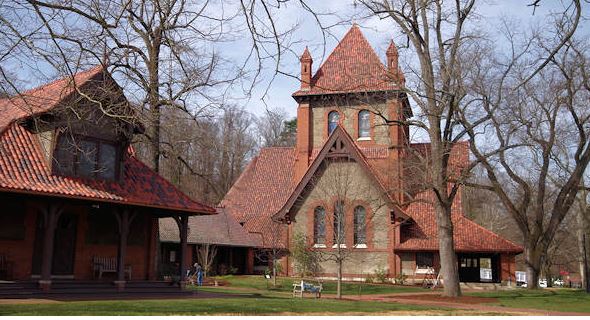 Stained glass inside the Cathedral.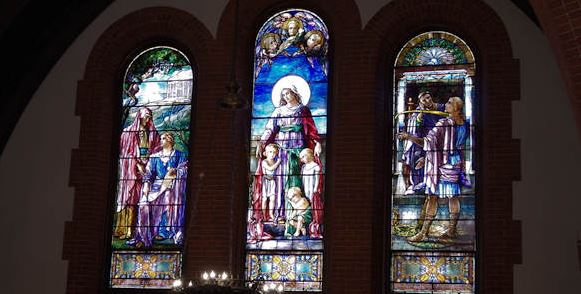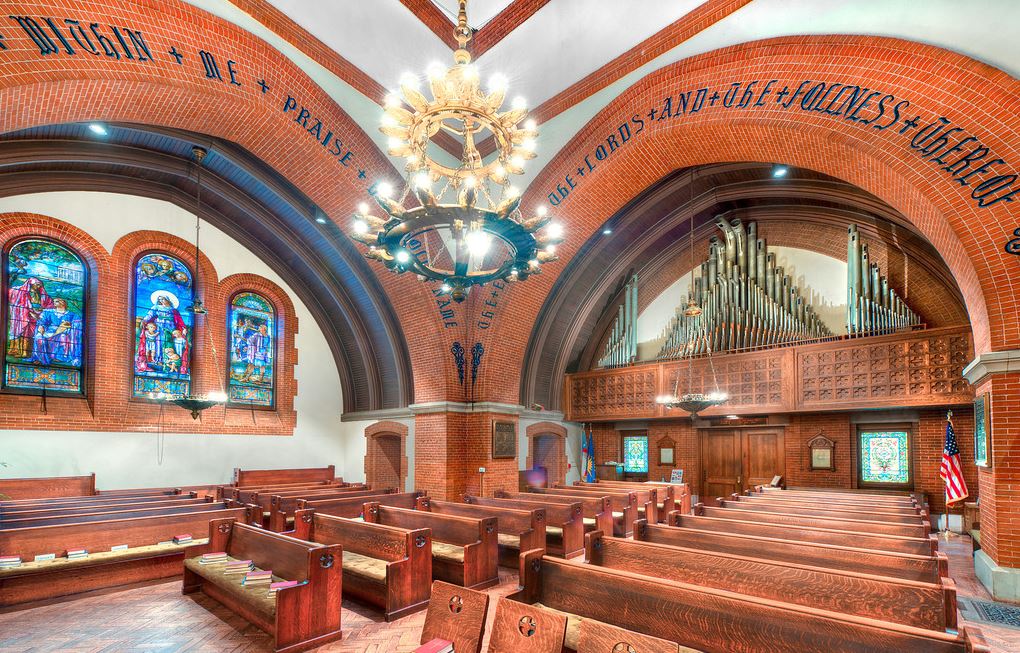 Backstory and Context
All Souls Episcopal Church was dedicated on November 8, 1896 and built adjacent to the Biltmore Estate to serve as a close place to worship. The church is situated in the hub of a fan shaped group of streets that is Biltmore Village. In addition to offering religious services that are open to all, All Souls members support a variety of charitable efforts to support literacy and education, the alleviation of hunger and homelessness, health care, and economic opportunity.
The church once sponsored a school for mountain children and later hosted Asheville's first school designed for children with special needs.The congregation also supported the establishment of a nearby hospital, and in recent years, members have established a therapeutic counseling center for for those without insurance.
The Cathedral has been well-preserved and its pulpit, lectern, high altar, bishop's chair, chancel furniture, pews, and kneeling cushions are all original. The baptismal font was carved by Karl Bitter. Many of the chair cushions have needlepoint covers designed and stitched by parishioners and friends as memorials and thanksgivings done from the late 1960s to the present.
Sources
https://allsoulscathedral.org/our-history/
The Cathedral of All Souls. Accessed December 13th 2019. https://allsoulscathedral.org/our-history/.
Image Sources
https://www.romanticasheville.com/all_souls.htm

https://www.romanticasheville.com/all_souls.htm

https://photos.thechurchesoftheworld.com/Asheville-NC-Churches/Cathedral-of-All-Souls/

Additional Information