Josephine Pankey Center
Introduction
This center opened on November 15, 2016 after much struggle for its existence. It sits on land that once had a one-room school building on it, and then in the 1950s Pankey Elementary School was built on the land. The school was torn down in the late 1980s, and a joint effort of the Pankey community and the City of Little Rock made the opening of the center possible.
Images
The educational portion of the center consists of a large multipurpose space, a lobby and a kitchen.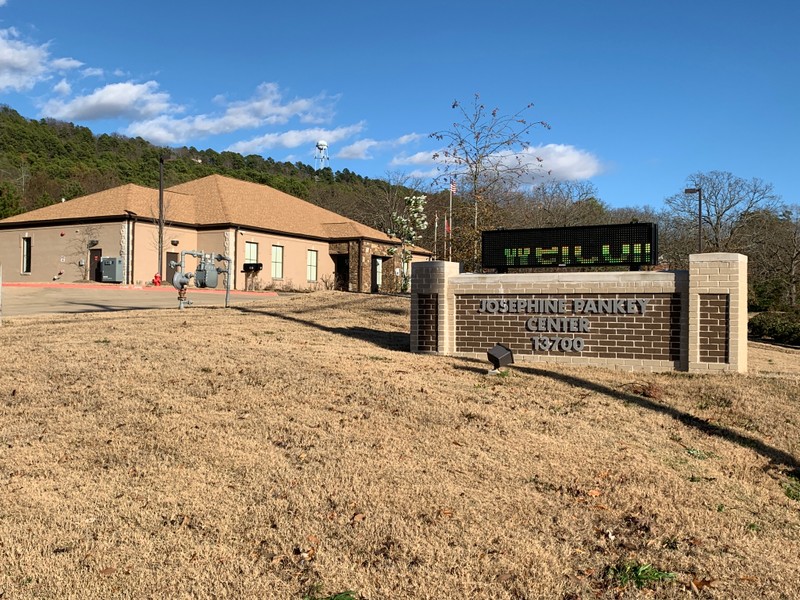 A Little Rock police substation is housed in the back portion of the center.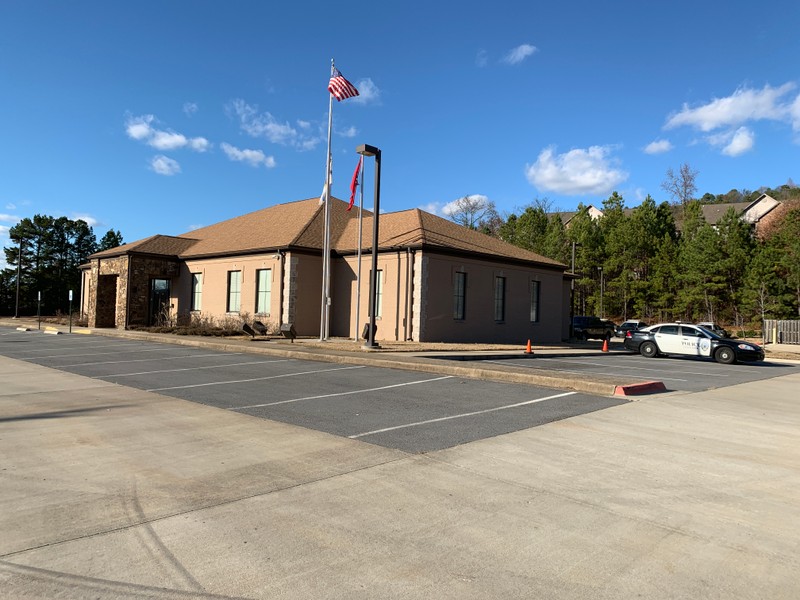 Backstory and Context
Education was important to Josephine Pankey and the residents of the Pankey community. For many years school was held in the churches of the community.
Mrs. Pankey donated land, and she petitioned the Pulaski County Special School District to establish a school in Pankey. The church schools were consolidated, and in the 1920s through the 1940s classes were held in Pankey School. It was a one room building with one window.
A new school was built on the property in the 1950s and named Pankey Elementary School. From 1958 to 1965 over 200 Black students from Pankey and surrounding areas attended the school. Beginning in 1965 students were sent to Joe T. Robinson Elementary, Middle and High Schools as part of mandated integration of schools.
In 1968 Pankey School was closed, and in 1988, because of damage from a fire, the Little Rock School District, who had gained ownership of the land and building, demolished the building. The District deeded the land back to the Pankey community in 2000 for them to build a new education center.
A grant was acquired and construction of the education center began, but the funding ran out and the building remained unfinished. An agreement between Pankey and the city of Little Rock for there to be a police substation housed in the building along with the education center was made, and the building was finished and opened on November 15, 2016.
Sources
Jill Somers, "The Last Homes Standing," The Next American City, no. 15 (Summer 2007): 11-12.
Marion Fulk, "Josephine Irvin Harris Pankey," accessed November 27, 2019, https://encyclopediaofarkansas.net/entries/josephine-irvin-harris-pankey-9144/
Nancy Robinson Lott and Regina Norwood, Josephine: Celebrating the Life and Legacy of Mrs. Josephine Pankey (Little Rock: Friends of Josephine Pankey, 2012)
Nancy Robinson Lott and Regina Norwood, "Pankey (Pulaski County)," accessed November 27, 2019, https://encyclopediaofarkansas.net/entries/pankey-pulaski-county-5934/