Nails Tale Monument (2005 to 2019)
Introduction
Dedicated in 2005, this unique monument depicted an obelisk formed of footballs. The monument's design was not universally approved and after numerous derisive remarks by students and alumni, the administration decided to remove the monument in 2019. The monument might be rededicated in the future but is now located in storage.
Images
The artist intended the monument's obelisk design as a reference to the area's history as a former military camp
The monument was removed in 2019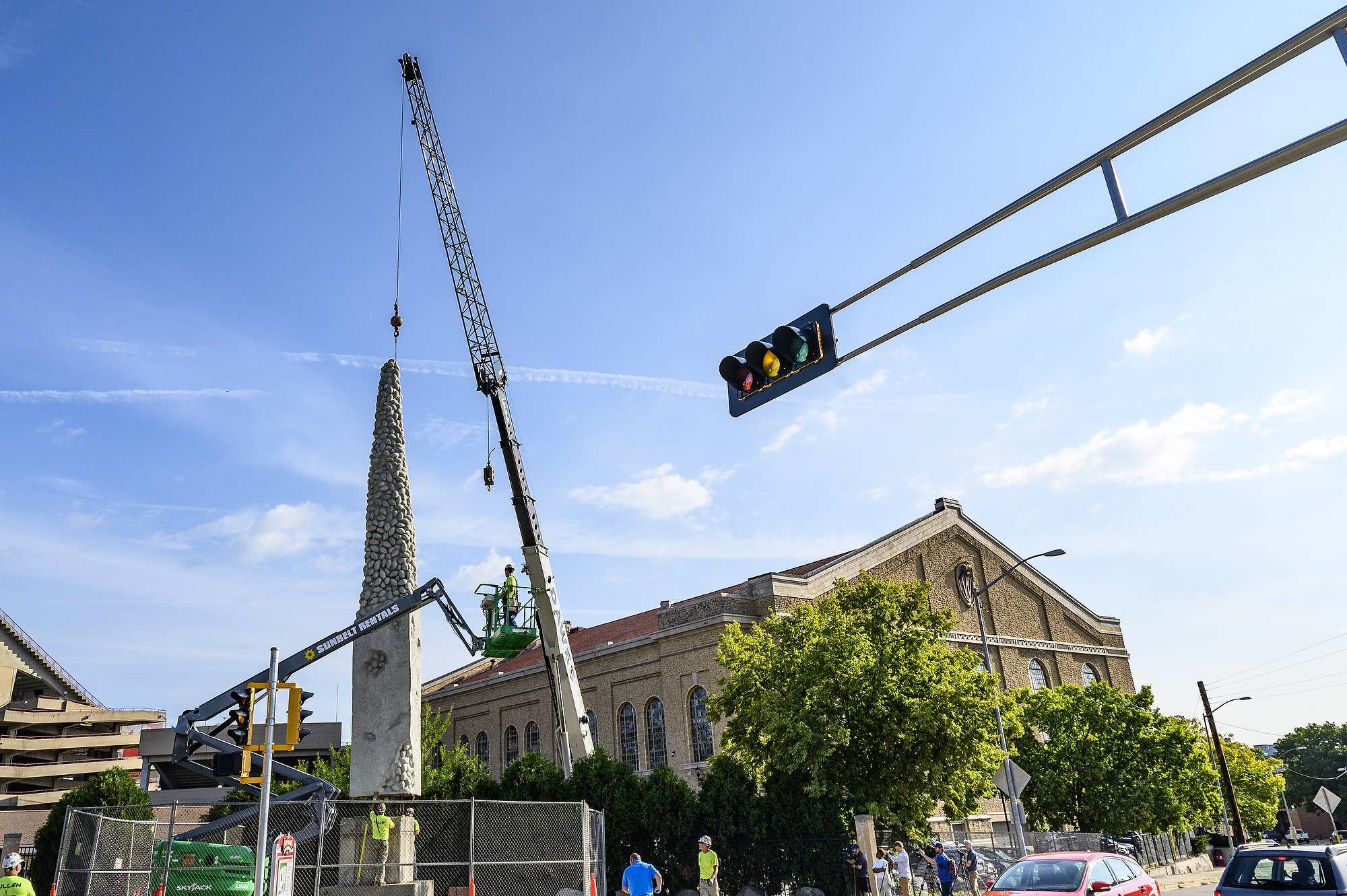 Backstory and Context
Artist Donald Lipski designed the monument as part of an effort to honor his alma mater and its name is a reference to the "tales" of his college roommate Eric "Nails" Nathan who informed the non-sports loving artist about the team's successes and heartbreaks. After Lipski was selected to create a monument, the artist worked with university administrators and discussed several designs including one that would resemble a tree and this one intended to represent an obelisk as a reference to the area's history as a former military training camp. As is sometimes the case with works of public art, many saw something different in the design than the artist intended and after years of complaints about the "phallic" appearance of the monument the university decided to place the monument in storage in 2019. 
Sources
Satern, Erik. "The story behind the dick-shaped sculpture at Camp Randall Stadium." Badger Herald September 2nd 2014.
Additional Information