Yager Stadium (Bo Schembechler)
Introduction
Fred Yager Stadium is the football stadium for the Division One Miami Ohio Red hawks. The stadium first opened its doors on October 1st, 1983. The Miami Red Hawks play for the MAC conference in division one intercollegiate athletics. Yager Stadium is located on Oxford Ohio and had a seating capacity of 30,012 when it first opened. Yager stadium set its record seating capacity on October 2nd, 1999 where the attendance capped at 30,087. Since the opening of Yager Stadium the South end zone seating has been removed, lowering the overall capacity to 24,286. The field turf was last updated in July of 2010.
Images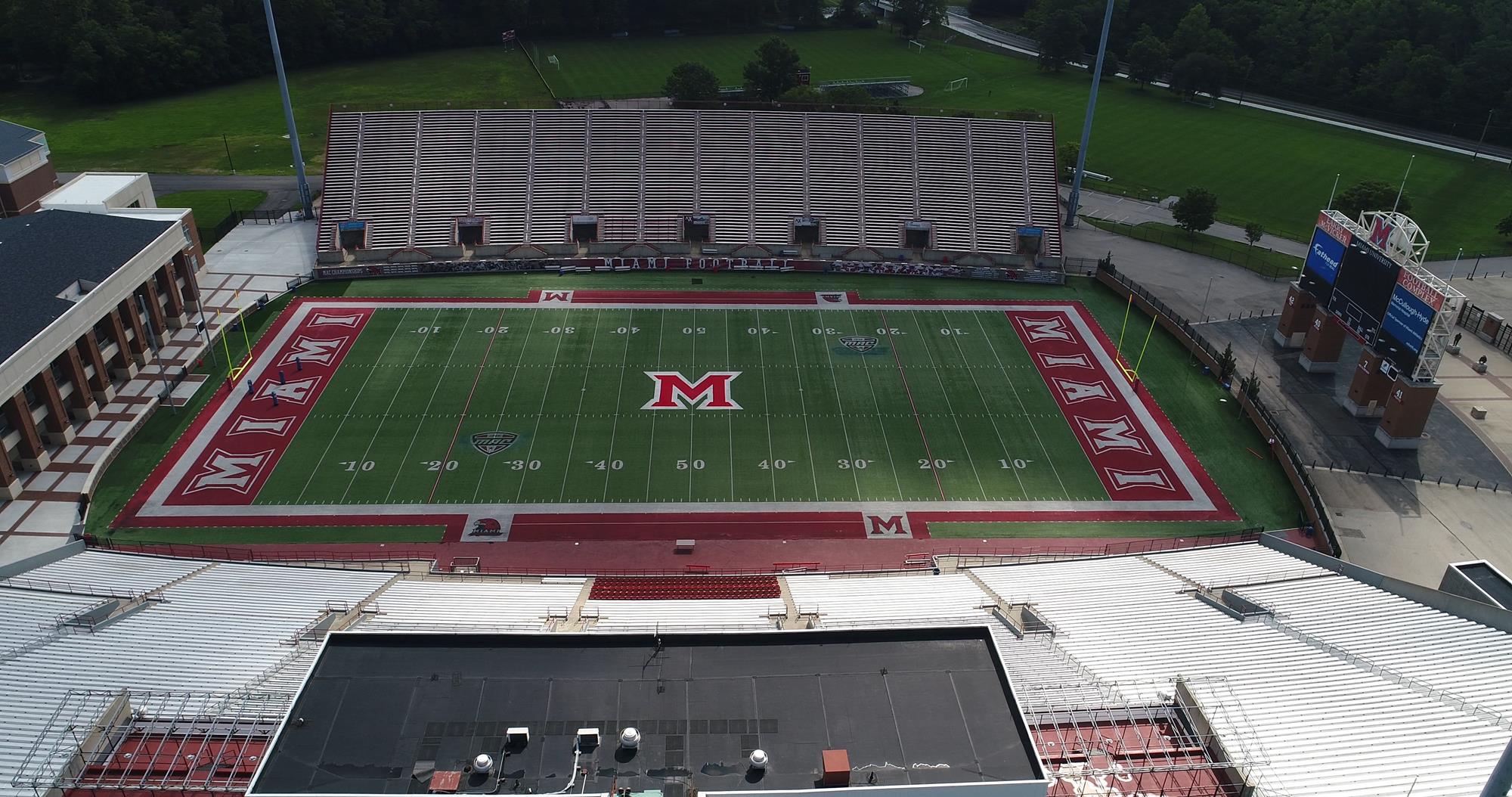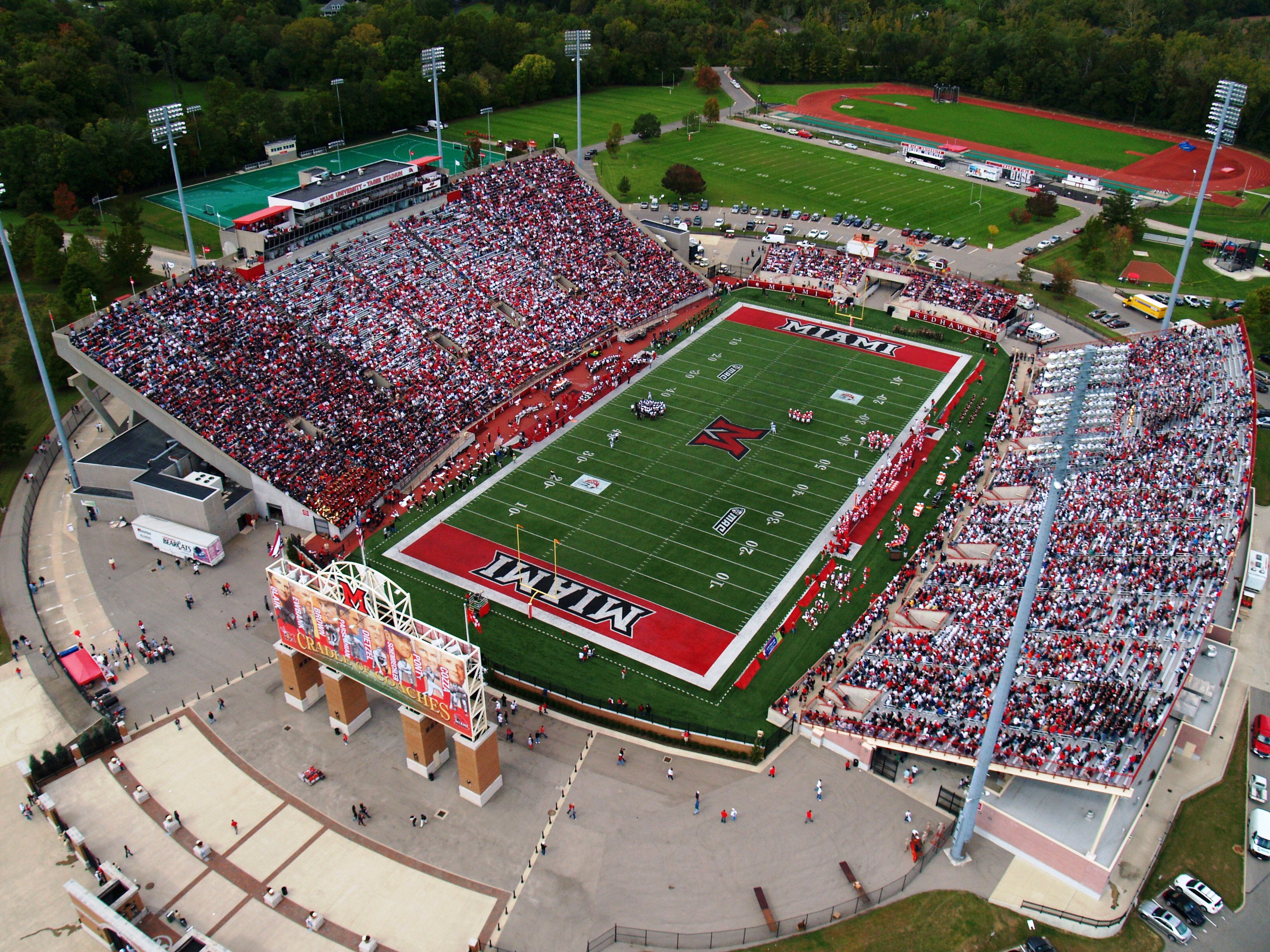 Backstory and Context
Bo Schembechler attended Miami University as a student athlete from the years 1947-1951. During this time he played on the Universities football team under two head coaches in his tenure, these being Sid Gillman and Woody Hayes for a year before he would graduate in 1951. These coaches were extremely different from one another in the fact that Gillman was a more pass oriented head coach, where as Woody was run it down your throat oriented. Bo learned many of his founding coaching skills from Hayes during his time playing for the then Miami Redskins.
Schembechler after he graduated from the University would go on to serve as an assistant head coach under his former coach Woody Hayes at The Ohio State University for a year. He would then return to accept the head coaching position at Miami University in 1963. Bo coached at his Alma mater up until 1968 when he received a head coaching position from the University of Michigan. While Schembechler was at Miami University however, he won two Mid-American conferences in 1965 and 1966. Overall Schembechler spent six seasons in Oxford boasting an overall record of 40-17-3.
Sources
College Gridirons . (n.d.). Fred Yager Stadium. Retrieved from collegegridirons: https://www.collegegridirons.com/stadiums/fred-yager-stadium/
Miami University . (n.d.). Yager Stadium. Retrieved from Miami RedHawks: https://americanfootball.fandom.com/wiki/Yager_Stadium
Miami University Libraries. (2013). Cradle of Coaches: A Legacy of Excellence . Retrieved from Miami University Libraries: https://spec.lib.miamioh.edu/cradleofcoaches/schembechler
Image Sources
https://miamiredhawks.com/sports/2018/6/7/facilities-yager-stadium-guide-15-html.aspx

https://www.communitypro.com/news/press-releases/new-audio-system-adds-excitement-yager-stadium

https://americanfootball.fandom.com/wiki/Yager_Stadium