Jackie And The Montreal Royals
Introduction
Branch Rickey, the general manager of the Brooklyn Dodgers, was planning on integrating baseball for a while and only needed the right player to do the job. Jackie Robinson quickly caught Rickey's attention with his high talent on the field. Branch signed Jackie to play for the Montreal Royals in 1945. Jackie went on to lead the league in batting average and was quickly promoted to the Brooklyn Dodgers.
Images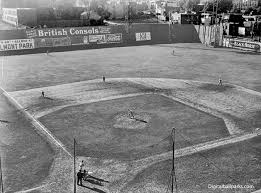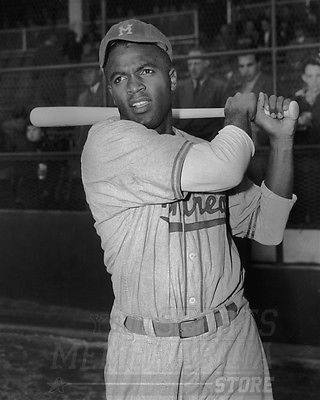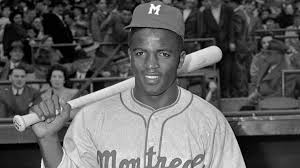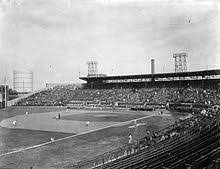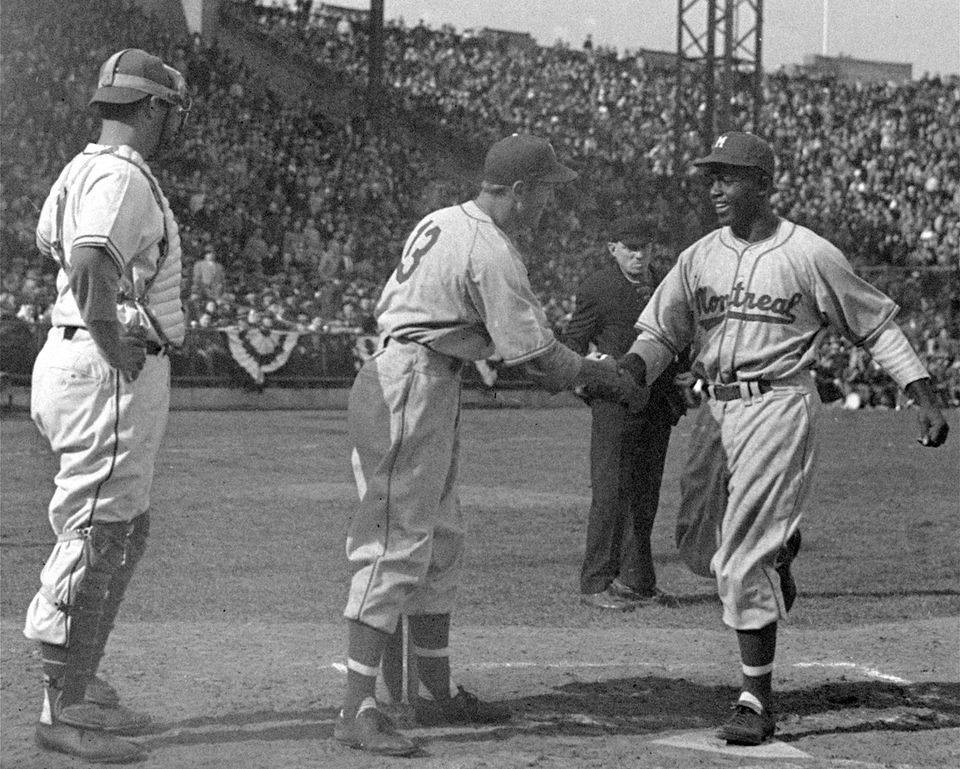 Backstory and Context
After Jackie Robinson's time in the Army, he went on to play professional baseball in the negro league for the Kansas City Monarchs. He didn't spend much time on the team, because he was quickly signed to the Montreal Royals by Branch Rickey. Jackie was on the team for about a few months, between April-August, before he quickly caught the eye of Branch Rickey with his amazing talent. Rickey had been planning on integrating the sport for a long time, and believed that he found the man who could get the job done when he saw Jackie play. Branch's only concern was Jackie's ability to control his temper while dealing with many racial encounters. After testing the waters and seeing if Jackie was ready, Rickey signed Robinson to the Montreal Royals in 1945 to prepare him for the major leagues which he would later tackle. Before moving to Montreal, Jackie had to complete training camp in Florida. Jackie and Rachel's time there was not easy, as they faced many racial issues. Their flights were bumped to allow white passengers to leave first. Even after deciding to travel by bus, they were forced to give up their seats and move to the back to allow white passengers to sit. When they arrived to Florida, they were unable to stay in the team's homeland many teams cancelled and refused to play games, due to the fact that there was a Black players on the team. Jackie wasn't the only Black player on the team, they had a Black pitcher named John Wright who was signed to the team. Unfortunately he was not as successful as Robinson was and he was later sent to the Royals' Class-C team. After completing training camp, the Robinson's moved to Montreal where they weren't sure what they would face. Fortunately, they were welcomed with opened arms. Montreal Royals fans didn't see Jackie for his color, they saw him for his talent and admired him as a player. Integrated baseball still wasn't accepted by most, on the road opposing teams and fans shouted racial slurs, but Jackie was highly accepted and loved by Montreal fans. Jackie made his debut in the league in 1946. The Royals had a 14-1 record during that season and Jackie had 4 hits as well as a home run. A year after his time on the Royals, Jackie was promoted to the Brooklyn Dodgers. He was signed and set to play in 1947, and debuted on April 15, 1947.
Sources
Bennett, Byron . Montreal Stadium – Delorimier Downs, November 1st 2013. Accessed December 4th 2019. https://deadballbaseball.com/?p=3774.
, Biography.com Editors. Jackie Robinson Biography, The Biography.com website. April 2nd 2014. Accessed December 4th 2019. https://www.biography.com/athlete/jackie-robinson.
, The Editors of Encyclopaedia Britannica. Jackie Robinson AMERICAN ATHLETE, Encyclopaedia Britannica. Accessed December 4th 2019. https://www.britannica.com/sports/Negro-league.
Marshall, Tabitha. Jackie Robinson and the Montreal Royals (1946), The Canadian Encyclopedia . April 7th 2017. Accessed December 11th 2019. https://thecanadianencyclopedia.ca/en/article/jackie-robinson-and-the-montreal-royals.
Additional Information